On the morning of 21st April 2016, it was announced that the legendary artist Prince had passed away, aged 57. Prince Rogers Nelson, known always by his famous mononym, changed the face of music; a hyperbolic statement but one which is the nonetheless true. From his first album For You in 1978 to the present day, he was renowned for his stage presence, style and pioneering voice in popular music. He sold over 100 million records, won nine Grammys, and remains one of the best-selling artists of all time. He will, forever, be the artist known as Prince. In tribute, a few of The Edge's writers came together to note some of his works and accomplishments that will most stay with them, and to ponder the ways in which he has changed the world.
'I Wanna Be Your Lover'
One of his earliest and most widely-recognised tracks, 'I Wanna Be Your Lover' is perhaps the track that put Prince on the map – long before the likes of 'Purple Rain' and 'Kiss.' The track, which combines disco and pop sounds, was hastily recorded in 1979 as part of a group of songs that Prince wrote for Warner Bros to follow his debut album, For You. Sung exclusively in that distinctive falsetto, the song racily details Prince's love for a woman and how he would treat him better than those "other guys [she]hangs around." The track also emphasised his talent for musical arrangements, as well as his flair for guitar-playing with the song's distinctively catchy riffs.
The video sees Prince in a low cut leopard-print top, singing alone in a black background and playing all of the instruments himself. Though not the classic image of Prince, the video emphasised his androgynous appearance early on. The track turned out to be his first successful single and a top 40 hit, scoring two weeks at number one in the R&B singles chart in 1979. It also made a small impact overseas, reaching No. 41 on the UK singles chart.
Words by Anneka Honeyball
'Purple Rain'
1984 was the year of Purple Rain for Prince, with the release of his sixth studio album, which also acted as the soundtrack to the film of the same name also released that year. The album is highly regarded as one of the best albums in music history, though the accompanying film garnered less praise. But, it is heralded as a showcase of Prince's style and image, with the film being developed to demonstrate his particular talents as both songwriter and performer.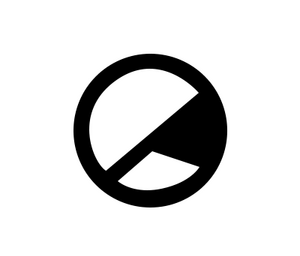 Both the album and the film gave Prince worldwide recognition, especially amongst critics. The album is often ranked among the best albums in music history, and in 2012 was added to the Library of Congress's National Recording Registry list of sound recordings that are "culturally, historically, or aesthetically important." It's gone on to sell 22 million copies worldwide, and the RIAA has listed it as having gone platinum 13 times. The film also earned Prince an Academy Award for Best Original Score.
The record is the first to feature Prince's backing band, The Revolution – resulting in a denser, more rock-based sound. Purple Rain had five accompanying singles – including 'When Doves Cry' and 'I Would Die 4 U' – but it's the title track 'Purple Rain' that stands out amongst the rest. It's one of the greatest musical epics ever written. Prince's fingers seem possessed by the spirit of Jimi Hendrix throughout, whilst his voice has that rare range that only the likes of Freddie Mercury could compete with. 'Purple Rain' has an arrangement like no other, and no other song has ever come up against it. When Prince hits that famed line "Honey I know, I know, I know times are changing"; his raw power truly transcends anything ever recorded.
It's the song that made me want to pick up a guitar; it's the era that only one man could pull off, by that one man who can never be replaced. Prince was a once in a lifetime deal, and I for one am proud to have spent 20 years of my life on the same planet as him.
Words by Sophie McEvoy
'Kiss'
My favourite Prince song, and one of the tracks that almost instantly comes to mind whenever he is mentioned is his 1986 track 'Kiss'. The song, in my opinion, is the pure epitome of 'funky,' It's so catchy and I absolutely love it. The song shows off Prince's incredible falsetto (which you know is probably the falsetto that inspired many of the current male singers who use the technique), along with some cool, and incredibly smooth lyrics, as well as that distinctive electric beat. I really do think that this track will forever be iconic.
Admittedly, the very first time I heard it was on the Happy Feet soundtrack, which is a bit sad/weird, but at the end of the day, I'm just glad that it introduced me to the song. Side note: originally Prince denied them the rights to the song, but when he was shown the film in production, he loved it so much that he not only gave them the rights to Kiss, but wrote them another song for the film – what a cool guy!
I think what this track encapsulates is the fun of Prince. That pure, energetic aura that surrounded him and, alongside many other factors, made him the cultural phenomenon and icon that he is. Although his death brings a tear to many an eye, his music – with songs such as this – will always manage to get us on our feet, singing and dancing along.
Words by Rehana Nurmahi.
'Gett Off'
Prince was less of a symbol and more of a statement. He constantly redefined what it meant to be a man, what it meant to be black, to be bold and fierce and colourful. He is less a figure that has been referenced than one who has been revered, from the Bloodhound Gang to, admittedly, one of the best and dirtiest jokes in cartoon history. He was overly sensual, and not in the strictly sexual sense of the word; his music was always brimming with emotion, with intimacy, and with this feeling that tapped into something primal in all of us. But for every 'When Doves Cry' there was a 'Gett Off'; a wild and dirty classic that might not necessarily be be in much tribute airplay. But it's everything he was – glamorous yet raunchy, somehow classy even when detailing a list of positions for a one night stand. The two things aren't mutually exclusive; Prince, to me, was about embracing emotion for better or worse. No song encapsulates that quite as well, for me. In my everyday life, I'm going to try and be a little more outrageous now. Just for him.
Slowly, it seems, the generation of figures who taught us that it was 'okay to be weird', that it was 'okay to be yourself' are passing. Soon, it will be our turn to defend that.
Words by Millie Cassidy