Director Rayna Campbell's latest venture, Lapse of Honour, sees her take a step backwards to behind the camera where she tells the tale of a modern-day, urban romance between teenagers caught up in a whirlpool of drugs, abuse and teenage pregnancy in Manchester's Moss Side. Selected for several film festivals, it features faces familiar to British screens including stage actor and EastEnders alumni Gary McDonald, and MOBO nominated rapper Lady Leshurr.
Also an actress and screenwriter, Campbell appears with full authority in her knowledge of filmmaking and the elements of its process. Representing The Edge, I got the opportunity to talk about that process and Lapse of Honour with her, as well as her inspirations and intentions
How did you first get involved with the project, and what interested you about it and the subject matter?
I wrote the script initially intending to star in the film myself; eventually I decided that it would be better for me to be behind the camera. Some of the characters in the story were based on an amalgamation of real life persons that I had met and even though these said persons chose the wrong path it was often because they were a victim of unfortunate circumstances, with very limited resources, rather than them being innately bad.
What was the intention, if there was one, of showing the struggling relationships between mother and daughter, and then father and son?
This was to highlight the impact that these fundamental relationships can have on who we are, who we become and how we interact with others. Had their relationships with their respective parents been different then so perhaps would be the support they received or the choices they would have made.
The theme of masculinity and femininity and their respective roles is quite a subtle yet consistent theme in the film. What was your intention with this and how did you decide to incorporate this theme into the film?
To be honest this was unintentional! I told the story from my perspective, yet sometimes these things just happen unconsciously.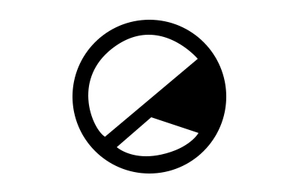 Was it important to you to show the darker side of family? Do you think a lot of modern media and entertainment prefers the lighter, preferable side of family in that being related automatically equals love, and that this isn't necessarily correct?
It was important to me be truthful and real when telling the story so that the audience could engage with it in some way or the other.
Of course light entertainment is a form of escapism for many. We already have a lot to deal with in our lives so seeing ideals gives us hope, but that isn't the reality for a lot of people and often, if you can identify with characters and situations on screen, there is also a kind of hope for you in a way or even solace in the fact that it's not just you.
Was it important to you right from the beginning of your involvement with the project to include the struggles of being a woman in a man's world? 
No, that was not important, or again a conscious decision; rather, I was trying to depict the struggles of growing up in those particular socioeconomic conditions. Through Eve's journey I wanted to show that no matter what we're faced with, or born into, we can use that to propel ourselves to success or better our lives.
Was there a sense of unease throughout filming because of the somewhat uncomfortable subject matter and dark tone, or did you grow kind of external to it, almost like a sense of numbness about it? And, either way, how did that affect your vision of the film and how the film was made?
There were definitely parts of the film that were harder to film than others and that would affect everyone on set, but then there were parts that were a joy to film or very funny and lighter so it all balanced out well. We were all so excited just to be making a film that each day was met with passion and fervour from all involved. We all just wanted to make the best film we could so we just got on with it, laughing, crying, discussing but always sticking to the planned schedule.
Were there any scenes that were a relief to shoot, in that they were easier than other scenes? What about scenes that were a relief to get over and done with?
Of course the club scenes were great! Ee had some great rappers and music so everyone easily got into those and joined in. I guess it was almost like shooting a music video. Of course any scenes where there was abuse or violence taking place were more difficult, and I'm sure the actors involved were relieved when they were over.
You used slanted and unconventional camera angles in several scenes in moments of shock, intimidation or tension. Were there any other stylistic techniques you used to convey that sense? How did you maintain your control over how the audiences felt?
We wanted a really raw feel to the cinematography and it was important for me to show how the characters processed their feelings and reacted to events by leaving the camera rolling on them after the scene had finished. The score also had a great role to play in getting various moods and feelings across.
Was it difficult shooting the scene where Eve nearly gets raped? As a female director, do you think you had a different vision of this than, say, a male director would have, perhaps even better?
Yes it was difficult, more for the actors than for me. I was sensitive to the actors' boundaries during this scene so I didn't push them to go so far as that they would have felt out of their depth. I think any director – whether they are male or female – would direct the scene differently according to how they wanted it and felt it should play out.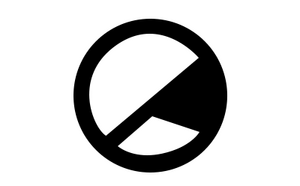 How did you go about researching the subject matter and what sort of things shaped your vision of what the film should be?
I asked a few questions to get some minor details right but mainly it was story that I knew as in the 80's and 90's – these subject matters were highly prolific in Manchester when I was growing up there. You hear the various slang all around you; you overhear stories and conversations. I wanted to make a film unique to Manchester, a film that was as gritty and raw as some of the people and locations involved.
Did you take any influence from other directors and writers?
I worked with the director Pia Marais on a film before I shot Lapse of Honour and I loved that she worked very intimately and specifically with each of her actors, this had a great influence on how I went about directing the film. 
Lapse of Honour is available to rent or buy now.