Celebrating International Women's Day on 8th March, here at The Edge we thought it appropriate to celebrate inspirational women from their own world; the fictional world, that is. The culture we consume has one of the greatest roles in empathising with and empowering women, arguably more so than any policy or legislature. If you want change, you have to start with how people think, and what they think about.
Celebrating some of the iconic women on the small screen today, Brunna and Features Editor Camilla wanted to reflect ladies who are doing it for themselves, and who are helping to be the change we want to see in the world.
Elizabeth McCord (Madam Secretary)
The US Secretary of State probably has a really, really tough job. And it would be easy to show the strength of a character by illustrating that they clearly don't feel the pressures which are applied to them; but Elizabeth does, and that is what is so wonderful to see in her.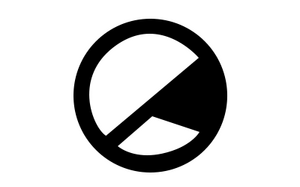 Newly upgraded from university professor to shrewd and calculating political power after the death of her predecessor – due to, essentially, being an old mate of the President – she is full of raw energy and determination. Not a natural politician, she often clashes with more senior or at least more seasoned staff at the White House, fighting to maintain the moral and the good from a position which often demands the most advantageous, or the easiest. And it hurts her; you genuinely see it hurt her. She is a woman who has to repeatedly put herself on the line for her country, at times literally, or turn her back on her family or her friends to do what the greater good requires, or risk her job for the sake of doing what is right.
Madam Secretary is a fierce, determined, powerful woman. She is also allowed to feel. We see her driven when in nasty political battles, and talking solace with her family at home. She is flawed, but she is strong. She is a wonderful, inspirational image of what a real human being could accomplish with enough tenacity.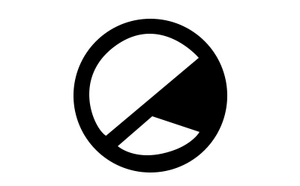 Cersei Lannister (Game of Thrones)
This might be a controversial choice, considering there were many female characters from GoT that almost made the list and will be other people's preferred choices; but I'm prepared to take the heat for this one. I chose Cersei because of her insane amount of inner strength. She is one of the baddest people in GoT, surrounded by male players all her life she could have easily been overshadowed. Cersei has certainly earned her place amongst the most influential people in King's Landing through cunning schemes and games.
Of course, Cersei was born into riches and that played a part in the opportunities she got through life. However, it was her brilliance, her ingenuity that made her earn that place. In addition, everything she does is always for her children and with them in mind and although she goes too far sometimes, that is certainly an admirable trait. It's scary what ends she would go to see her children safe and protected and because of that almost everyone in that show would rather have her as an ally than an enemy and that says a lot about how strong she is. Furthermore, we get to see her become one of the most vulnerable characters in the show, we get to see everything being stripped away from her, including her clothes and her pride. But that just adds to how strong she is; for someone to go through such a traumatic experience and rise up and be even stronger is unimaginable, but it is undoubtedly what will happen to Cersei.
She will not be down for long and when she rises up again, the shame-bell lady better watch her back or run far, far away from Cersei before it's too late.
Ilana Wexler (Broad City)
Ilana is crazy, she's wild; but most importantly, she is unapologetic about who she is. For that, she deserves a place on this list. Women are taught to be polite, respectful and to apologise often for many things, including their opinions. Ilana goes against all of what is expected of her in her day to day life. Sure that she isn't perfect and she is a bit too lazy, spending most of her working days in the toilet, asleep. She may also be a bit too self-involved, but she never fails to always be there for her best friend, Abby. In that regard, she is the most loyal friend one could hope to get and Abby recognises that.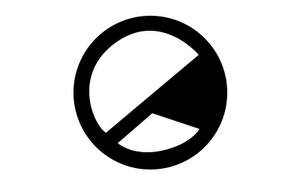 In addition, Ilana is so sexually liberated that it makes her one of the most progressive female characters on TV right now, in my opinion. She is completely free and honest in all aspects of her life, including her sexual one, which she wears on her sleeve. Ilana is an important because she counts as great LGBT representation as well as a female character because of how unashamed she is about everything related to her own sexuality. She does as she pleases, she is extremely confident and sassy. Also, she is an extremely likeable character and her lines are usually the most quotable ('YASS, QUEEN, YASSS' comes to mind).
And, finally, Ilana is the true meaning of the phrase 'everyone wants to be her or be with her'.
Riley Blue (Sense8)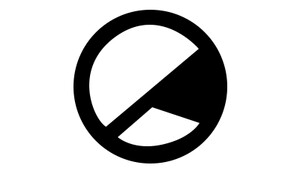 A Netflix original series, Sense8 tells the story of eight people who suddenly become intimately physically linked, who can travel to one another across the world, share skills and emotions, and help save one another. It's a fantastic show, beautifully produced with a beautifully diverse cast, who are shot on location everywhere from Nairobi to Seoul to San Francisco. So perhaps I am unimaginative in choosing to celebrate the delicately featured white girl over the Korean business woman turned underground streetfighter, or the trans cyber-terrorist and hacker on the run from an illegal brain surgeon.
But what make's Riley's story special is just that. Next to every character on the show has a giant story arc, something tangible and terrible to overcome. There is the series' Big Bag, but beyond that each character has a narrative, with which they help one another, and which helps define their character growth. When I first watched Sense8, I actually came to be quite frusrated with Riley. That she seemed so passive, in comparison to her new friends' journies. That she just seemed to exist.
And that is Riley's journey.
She has been through awful, awful things. She has run around the world trying to escape what haunts her. Her enemy to fight? Her own mind, and her past, and nothing that will now never change. Her struggle? To get out of bed every day when it would be easier to just give up. To put one foot in front of the other. Riley Blue is an inspirational fictional lady, because she shows the primal, human instinct to keep fighting, and a woman's strength to keep pushing for a better future.