The Queen B of music, Beyoncé, is well-known for her out-of-the-blue music drops. At the end of 2013, the singer famously dropped her self-titled fifth record with a video for each single creating a visual album. Now in the aftermath of this success, Mrs Carter has mysteriously dropped the video for her latest single 'Formation', which she also performed at the Super Bowl 50 alongside Chris Martin and Bruno Mars.

What is so crucial about this single however, and consequently this performance, is that it shows Beyoncé reclaim the black heritage which she has so often been accused of shunning. The single includes attacks on police brutality with graffiti saying "stop shooting us", and a reference to the cops' response to 2005's Hurricane Katrina in New Orleans wherein the singer sits on a sinking cop car. Beyoncé furthers her references with name checking her daughter with "I like my baby hair, with baby hair and afros" and singing that she prefers "negro nose with Jackson Five nostrils" in a lyric referring to Michael Jackson's often ridiculed nose jobs.
Crucially, this sends a very positive message regarding the proud ownership of one's heritage. Nobody should feel ashamed of what they look like, where they come from or feel under represented through that. Beyoncé has certainly moved away from her earlier pop days where she could easily be compared to the likes of Britney Spears and Christina Aguilera. Now instead of just a feminist icon she's taking hold of her image and becoming a black feminist icon. Why is this so clever you may ask? This single drop follows the very publicised Oscars race row wherein the media expressed concerns over the predominantly white nominees.
The likes of Jada Pinkett Smith and her husband Will have come forth and called for a boycott of an under-representative Oscars that missed out great performances from the likes of Michael B Jordan, Idris Elba, and even Mr Smith himself. This follows years of an overwhelmingly white system Academy system. Oscars 2015 host Neil Patrick Harris famously commented that the room was filled with the "best and whitest" after Selma was ignored for many nominations.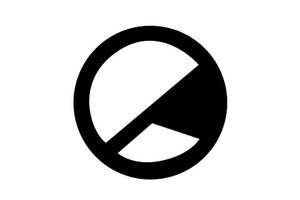 Now let me just state that this use of a massive media moment to market her new video is not a bad thing. If anything, it extends the moment, making it more important. Beyoncé is refusing to let this issue crawl into the media abyss soon to be forgotten. Instead she's getting on her soapbox and calling the attention of the entire entertainment world.
Of course, thankfully, this was continued when she joined Coldplay for this years' Super Bowl 50 half time show. Beyoncé entered the arena in true dramatic style, with her team covered in black leather military-esque attire. Dancing with raised fists, the singer continued to make bold statements, this time referring to Tommi Smith and John Carlos' win at Mexico City and the protests demanding justice for the death of Mario Woods in San Francisco last year. They also performed in an X formation, which has been attributed to the black rights protester Malcolm X.
Indeed, it seems that Beyoncé isn't shying away from her heritage anymore; gone is the classic pop figure and in her place is an empowered black feminist icon who's not afraid to take on the world.