Alan Rickman, one of the most loved British actors of our age, globally adored for his contribution to the world of film and theatre, has reportedly died today aged 69 after a silent battle with cancer. Famous for roles as diverse as the aloof Colonel Brandon in an adaptation of Austin's classic Sense and Sensibility to stealing the limelight as the terrifically sardonic Rasputin in Robin Hood: Prince of Thieves –
'Christmas is cancelled!'
– to his bringing a wizard to life, gaining him world-wide recognition.
From his first globally acclaimed role as the fantastically evil Han's Gruber in Bruce Willis's Die Hard, Rickman was held among the ranks of not only Britain's most celebrated actors, but as a globally recognised phenomenon, who went on to star in some of the most iconic films of the last century; Love Actually, Truly Madly Deeply and Tim Burton's Sweeny Todd:The Demon Barber of Fleet Street, being only a few among his many successes.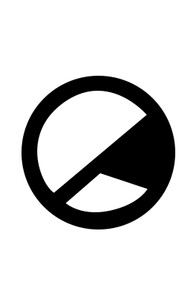 As well as his fame in the world of film, Rickman was equally devoted to the world of theatre where his talent as an actor was first established. After graduating from RADA in 1974 Rickman joined The Royal Shakespeare company in plays such as As you Like it and Les liaisons dangereuses receiving numerous nomination for awards such as The Tony Award on travelling with the company to Broadway.
Arriving in Los Angeles in pursuit of a career in film aged 41, Rickman landed his first film part in Die Hard after only 48-hours in the city, a role which propelled him into what would be a lifetime of bringing iconic characters to life on our screens.
Perhaps Rickman's most iconic part of all however has to be his portrayal of British literature's most loved anti-hero. Rickman's bringing to life of Severus Snape, J.K. Rowling's coolly sarcastic potion's master, in the film series which became a world-wide phenomenon, was a role for which he was personally selected by the author herself.
Rickman was also notably the first person to know his villainous character's true calling, Rowling
believing it to be important in Rickman's portrayal of the character that he fully understand his true loyalties.
"He knew very early on that he'd been in love with Lily,' spoke Rowling in an interview regarding the franchise's final installment. "He needed to understand […] where this bitterness towards this boy who's the living example of her preference for another man came from."
From costume drama, to rom-com, to children's fantasy, Rickman was without doubt one of the most talented actors of the last 30-years, touching generations of film viewers and impressing upon a superfluous scope of  colleagues, many of who remained as lifelong friends throughout his extraordinary life. Generations of fans are undoubtedly today sending their deepest sympathies to those who knew this wonderfully talented, influential, and gentle man, whose legacy is surely destined to remain with us
'Always'.