30 years ago today, the musical masterpiece Les Miserables opened on London's West End. Adapted from the gargantuan novel of the same name by Victor Hugo, the opera tells the interweaving stories of an ensemble cast in Revolutionary France and deals with themes as heavy as political corruption, poverty, morality, and death, all through the medium of song. It's pretty sad. But what can we say? We love it nonetheless – the show is the longest running musical in the world.
For the show's British birthday, The Edge's writers pondered what has made the West End production – and the story itself in all its forms – so enjoyable, lasting, and wholeheartedly emotional.
A musical masterpiece
Let's not mess around here; the best part of Les Miserables is the music. If you do not enjoy the operatic style of singing about the very short French revolution that all follows a similar meoldy then there is really no reason for you to see the show because it is all singing. There is no speaking dialect in the production; it is mainly beautiful ensemble singing, all cleverly written such that even though it is a group ensemble the audience still learn about characters and their attributes and what they long for. There are, of course, a few solos thrown in there that allow the key players to expose their powerful voices (*cough* Alfie Boe as Valjean *cough*).
The three most well-known number are Fantine's 'I Dreamed A Dream', Eponine's 'On My Own', and the Jean Valjean-led ensemble piece 'One Day More'. Fantine and Eponine's solos are arguably the better known of the three due to the sheer exposure of them on The X Factor and Britain's Got Talent since the success of Susan Boyle. But aside from than that, they are the ones that tell the most story and are the most heartfelt. 'I Dreamed A Dream' is sung by Fantine on her death bed, exposing the terrors she went through with Cosette's father who took her 'childhood is his stride' yet she still loves him and wants to be family. Similarly Eponine's 'On My Own' is raught with loneliness and heartache of Marius not returning her feelings.
However, the best song has to be 'One Day More'. It is a rousing number that is the perfect ending to Act One, as it is not only pivotal to the plot but to the development of each character. It sees Valjean's ongoing worry about being caught by Javert, Javert's commitment to stopping the revolution, Marius and Cosette's love story evolving only for him, in the build up of the song, be persuaded to leave her for the revolution, and Eponine's acceptance of having to face one more day alone. The power of this anthem is undeniable; and exactly why the music is the best part of this musical.
(Watch below the 25th anniversary performance of 'One Day More' at the O2 arena starring Alfie Boe, Samantha Barks, Matt Lucas and Nick Jones!)
Words by Georgia Simpson
The boys of the barricade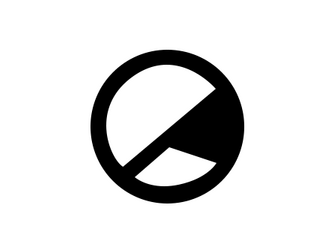 Part of what makes Les Mis so compelling is its nature as an ensemble drama; several stories seamlessly twining together to heighten the emotional upheaval of the climatic final battle. When almost half of this ensemble comes from a single one of these stories, however, credit must be paid where credit is due. In Hugo's novel, his group of young student revolutionaries are little more than names and a character trait or two. And, what is more, little time is dedicated to their individual lives or stories on stage. Still, however, are the characters fabulously brought to life; fully fleshed out, dressed to impress (and differentiate) and all working together to build to their revolution against the army at their barricades in the street. Though it might take a dedicated fan to know each character's name, each and every one contributes to the poignancy of the resulting fight.
We are young, idealistic students. We all want something better from our world – and so many of us are willing to fight for it. To see that shown by real live people on stage, who are not dealt a fair hand in return, is harrowing and deeply moving. And when – spoilers! – the optimistic leader of the revolution dies beside the alcoholic cynic? The boys of the barricade provide the greatest metaphorical suckerpunch this emotional rollercoaster of a musical can deliver.
Words by Camilla Cassidy
Cat-and-mouse, cops-and-robbers
It is in the opening scene of the show we are introduced to two beloved characters; Jean Valjean and Captain Javert. Both with sorrowful backstories, they have a deeply rooted sense of ethics and morality which allows the audience to connect to these characters on an emotional level. Valjean is the roguish parolee that earns our heartfelt sympathies; overwhelmed by injustice he believes that he is being victimised by his own life and starts to doubt his worth beyond what society has labelled him until an act of kindness transforms him into a man of faith. Whilst some of his decisions are controversial the character is plagued with a strong moral compass and he strives to do right by those around him. Javert is the misunderstood protagonist that everyone loves to hate. Though he seems heartless, he sees the world in black and white and we learn to love how much he is driven by his need to prove himself a lawful and worthy man.
Throughout the plotline Javert and Valjean clash dramatically which challenges the ideals at the core of their characters. Their story bursts with passion, passion for their faith and for their personal sense of honour and has sparked an emotive response from viewers worldwide. As the majestic cat-and-mouse game unfolds, these characters prove highly entertaining. However, they win the audience through how easily we can relate to their powerful consciences. It is a timeless tale that will have people seeing the show over and over again!
Words by Caitriona Hanly
And, if you can't make it to the stage…
There is nothing quite like the goosebumps induced from seeing the show live, but the film gave its best shot at recreating the magic! Tom Hooper's adaptation of Cameron Mackintosh's production was a huge success, being nominated for 8 Academy Awards- three of which it won.
The film opened up the story to the masses, allowing those who had never had the chance to see it to pay
considerably less to enjoy it. Although there were still the complaints that there was too much singing (it is a musical, people!), the film did also add some dialogue to break this up and to make the plot a little bit
easier to understand.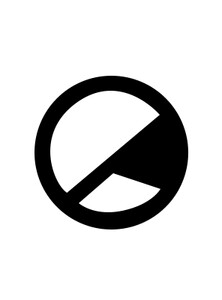 The cast comprised many recognised names, from both screen and stage, who all gave liveliness and tenacity to their roles. Whether you liked Russell Crowe or not (which I did) it cannot be denied that the whole cast gave it everything they had. The creative team made the game-changing decision to record all the vocals live on set, and this creates a rawness and intensity that I personally believe that no other movie musical has been able to produce. The fact that Anne Hathaway managed to win an Oscar for only 15 minutes of screen time makes this pretty evident.
The film captures the themes of love, liberation and redemption so masterfully, and has significantly contributed to the phenomena of the play itself. Every time I re-watch it at home, I'm desperate to see it live once more!
Words by Rehana Nurmahi