Almost a year has passed since the release of Taylor Swift's latest album 1989, yet fans have far from tired of the still chart-topping tracklist. And yesterday Taylor's release of the album's fifth accompanying music video, 'Wildest Dreams', received over 8 million views in less than 24 hours.
The latest video, produced in true Swift style, sees Taylor in her element, completely immersed in a vivid fantasy world – this time set against the wild backdrop of an African safari landscape, dressed to the nines in 60's get-up, that whole red lipstick 'classic thing' that we all die for, and yet another gorgeous model at her fingertips (and a little closer in places!). Taylor loves to tell a story, and her latest theatrical enactment doesn't disappoint, with that final dramatic twist resulting in the usual tragic conclusion for which Swift is so well famed. While it's fair to say that those enticing 'red lips and rosy cheeks' may well play their fair share in the soaring views – especially considering the more risqué content included in this latest release – much of Swift's artistic success, particularly when it comes to her music videos, must inevitably be traced back to her talent as a story teller.
Possibly the most iconic element of Swift's music is her ability to capture an entire short story in the space of two minutes. The raw honesty behind her lyrics stimulates in her listeners something many novelists spend years cultivating, and many never really achieving. But Swift has, from the get go, held a seemingly natural ability to capture feeling through words and it is this story-esque feature of her music which I believe makes her music videos, too, so successful.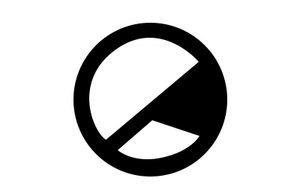 Since her first single, 'Tim McGraw' in 2006, 33 of Taylor's records have gone on to become music videos. Lying on the side of a lake, with flashback sequences recounting all the things that will remind her lost love of their relationship and of course, on occasion, bringing out the guitar. Her earliest releases all share this essense of realism, 'Teardrops on My Guitar' another early example of Swift's short-film styling approach to her music videos. Perhaps the most adventures of these early releases was her video to 'You Belong with Me', one which I'm sure many consider a true Swift classic with Taylor playing both the mean-girl and the dorky wannabe lover.
Perhaps the success of this most imaginative (yet at this point still realistic) accompaniment along with that of her Romeo-and-Juliet-inspired 'Love Story', was all Swift needed boost confidence in her own creativity, because from this point her video's early foundations in realism take a swift turn into a world of fantasy.
Through her Speak Now album days Taylor's videos become more theatrical in style, if a little mismatched as she begins to cross the border between country and pop. This Swift-era saw the release of the true country-western themed 'Mean' as well the more conventional 'Mine', recounting a heartfelt story of a damaged girl whose lover takes her by surprise, 'he says "I'll never leave you alone"'.
Red marks a change in style from the image of youthful innocence and expressed through the fairly-tale fantasies of 'Love Story' and 'Fifteen' as Taylor moves more definitively into the pop genre. And as her image changed so the content of her videos instinctively followed; brighter, bolder, louder, with 13 times the energy and 22 times the confidence.
'We Are Never Getting Back Together', the best-selling track off of Red, perfectly demonstrates how Taylor's creative style has grown with her. Still maintaining the story element of her writing but letting loose and having fun with her fame, not taking herself too seriously as she grows out of her naive little-girl image into her red lipstick and black trilby.
Though still a big lover of that dramatic theatrical realism which makes frequent comeback with records like 'Begin Again', Taylor's overall change in style has certainly widened her audience and provided her the confidence and opportunity to really stretch her imagination. There is no doubt that the videos of 1989 are more vibrant, more colourful, bolder, more daring and even little risqué in places.
Shes taken a lot more structural risks, played with more creative editing methods, and the use of elaborate special effects and bigger locations. Everything is bolder and brighter but still classy and still Swift.
Over the years fans have watched her fantasies mature from dreams of princesses to that of film-stars, superheroes and Daphne Du Maurier style romantic disasters ('Blank Space', anyone)? Fans are left asking, in the wake of this newest release. where will the journey take us next?
One things for sure, Taylor will always be the soundtrack to my Wildest Dreams.