In our ongoing monthly feature, The Edge takes a look at ten of the best new releases coming to Netflix UK in July. Among this month's releases are a number of cinematic classics, as well as some intriguing new films and series that are sure to heat up your Summer.
The Breakfast Club – 6th July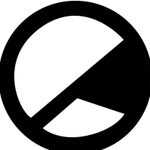 Netflix is starting Summer right with the addition of John Hughes' iconic coming of age film, The Breakfast Club. Starring Molly Ringwald, Judd Nelson, Anthony Michael Hall, Emilio Estevez and Ally Sheedy, this classic 1985 Brat Pack dramedy follows a group of five teenagers – each from different cliques and backgrounds – who spend a Saturday in detention together. As the hours go by, they begin to realise that they are more than the high school stereotypes their peers deem them to be. If you haven't seen it yet, now's your chance.
Blair Witch – 9th July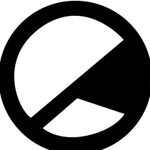 The acclaimed sequel to the found-footage phenomenon, The Blair Witch Project, is also coming to Netflix this month. Directed by Adam Wingard and written by Simon Barrett, Blair Witch follows a group of college students and their local guides as they venture into the Black Hills Forest of Maryland to uncover the mysteries surrounding a missing girl. According to our reviewer, Blair Witch is "a smart, subversive and genuinely frightening feature" that you'll want to catch up on.
Friends From College: Season 1 – 14th July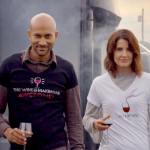 Among the first of this month's round of Netflix original series, Friends From College is a new sitcom from Nicholas Stoller (Forgetting Sarah Marshall, Bad Neighbours). The series follows a group of four friends who, years after becoming friends at Harvard University, are heading into a new era – their 40s. Delving into interwoven and complicated relationships, as well as romantic entanglements and old bonds, the series stars Cobie Smulders, Keegan Michael-Key, Annie Parisse and Nat Faxon.
To The Bone – 14th July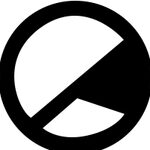 A subject of recent controversy and criticism, Netflix's latest original film is Marti Noxon's anorexia drama, To The Bone. Starring Lily Collins and Keanu Reeves, the film follows the journey of Ellen – a young girl suffering from the eating disorder, who has spent much of her life being herded through recovery programmes without success. Upon meeting an unconventional doctor and joining a new youth group however, Ellen begins to face her condition and embrace life. As with 13 Reasons Why, the only way to understand the controversy is to watch it.
Rent – 19th July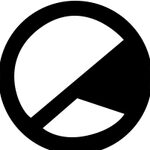 In the aftermath of Pride month, Netflix are adding the poignant musical drama, Rent, to their vaults. Based on the acclaimed Broadway musical of the same name, the film follows the lives of several bohemians in New York City, as they struggle with sexuality, drugs, paying their rent and living under the shadow of AIDS. Featuring such classic songs as "Rent", "Life Support" and "Seasons of Love", the film stars the likes of Rosario Dawson, Taye Diggs and Idina Menzel.
Ozark: Season 1 -21st July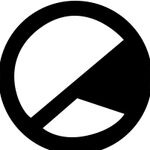 Another Netflix Original Series, Ozark is a new American drama series directed by Bill Dubuque. Starring Jason Bateman in a surprisingly sombre role, the series follows a financial planner who suddenly relocates from a Chicago suburb to a Summer resort community in the Missouri Ozarks, as he desperately seeks to pay off the debt he owes to a Mexican drug lord. Also starring Laura Linney, Julia Garner and Michael Mosley, the stakes seem high in this intriguing new show.
13 Going on 30 – 26th July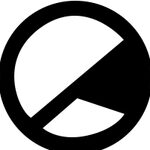 The epitome of bubblegum pop movies, 13 Going on 30 is coming to the streaming service at the end of July. Starring Jennifer Garner, this romantic comedy-fantasy hybrid follows a 13 year old girl who dreams of being popular. Following a humiliating moment in a game of Seven Minutes in Heaven, she desperately wishes she was "thirty and flirty and thriving." To her surprise, she soon finds herself living as an adult – naively navigating life as a 30 year old. Also starring Mark Ruffalo, Judy Greer and Andy Serkis, this is a wonderful, nostalgic way to spend a summer night.
The Incredible Jessica James – 28th July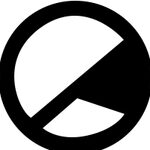 One of several films coming to Netflix straight from Sundance, The Incredible Jessica James is a refreshing new comedy that is as empowering as it is entertaining. Starring Jessica Williams, the film's eponymous protagonist is a thoroughly real, feminist woman who, after a tough break-up,  joins forces with another dejected lover to get over their exes. Also starring Chris O'Dowd, this rom-com takes tropes of the romantic comedy genre and injects them with a positive new energy.
Ricki and the Flash – 28th July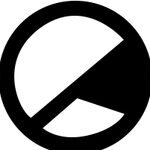 The last feature film to be made by the late Jonathan Demme, Ricki and the Flash is among the last of this month's new film releases. Starring the inimitable Meryl Streep, the film follows a woman who abandoned her family to become a rock star. Years later, she returns home with the intention of making amends with her estranged children – one of whom is played by Streep's actual daughter, Mamie Gummer. The film also stars Kevin Kline, Sebastian Stan and Audra McDonald.
It Follows – 29th July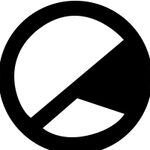 Ending the month with another spooky horror, It Follows joins the ranks of creepy thrillers on Netflix. Directed by David Robert Mitchell, the film follows a young woman (Maika Monroe) who is relentlessly pursued by a vicious supernatural entity following a strange sexual encounter. Drawing upon that all too common fear of having something creep up behind you, as well as offering a shrewd comment on the explicit dangers of sexuality, this is an interesting, if unnerving, watch.