Summer is so close now, we can almost taste it! If revision for finals is getting you down in this insane heatwave, we have just the solution. As always, The Edge have compiled ten of the best new releases coming to Netflix UK this month. June's releases include a number of great new original series, as well as some much-loved films.
Blue Velvet – 1st June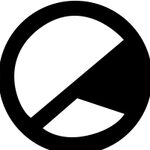 With the recent return of Twin Peaks, June brings another David Lynch classic to Netflix. Blending psychological horror with neo noir, Blue Velvet is a gorgeous, twisted drama which sees an innocent man get mixed up in a small-town murder mystery involving a sultry nightclub singer and a sleazy kidnapper with a bizarre helium habit. Starring Kyle Maclachlan, Isabella Rossellini and Dennis Hopper, this is a must-see for film fanatics and Lynch appreciators alike. Read our 30th anniversary re-release review here.
Flaked: Season 2 – 2nd June
The first in a month full of Netflix original series, June also sees the return of Will Arnett's comedy-drama vehicle, Flaked. Following a self-help guru who struggles to stay ahead of his own web of lies, the series sees Chip (Arnett) return to Venice – only to find that he has no store, no friends – hell, not even a guest house to live in. Also starring Ruth Kearney and David Sullivan, this season is six episodes long and perfect for binge-watching.
Orange is the New Black: Season 5  – 9th June
One of the streaming service's most successful original dramas, Orange Is The New Black returns to our screens for a fifth season this month. Following the shocking season four finale, things kick off with a bang (or not, as the case may be), with the whole season unfolding in real time. Starring Taylor Schilling, Laura Prepon, Kate Mulgrew and Natasha Lyonne, this is a must-watch for seasoned Netflix users.
Ant-Man – 22nd June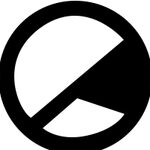 The latest film to join Netflix' Marvel vault is 2015's pint-sized fun fest, Ant-Man. Starring Paul Rudd, the comic adaptation follows a common thief who, with the sponsorship of a renowned scientist, is endowed with a super suit that allows him to shrink and gain super-strength. Full of great one-liners and set pieces, the film also stars Michael Douglas, Evangeline Lilly, Corey Stoll and Michael Pena.
XX – 22nd June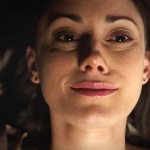 Fresh from Sundance, XX is the first anthology horror to be written and directed entirely by women. The film contains four different short stories (intercut by some haunting stop-animation segments) by five four different directors including Jovanka Vuckovic, Annie Clark (a.k.a: St. Vincent), Roxanne Benjamin and Karyn Kusama. A first in the horror genre, this is one not to be missed.
GLOW: Season 1 – 23rd June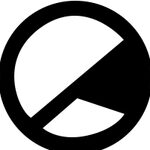 Netflix's latest original debut, GLOW, is set to give way to the 'Gorgeous Ladies of Wrestling' of times gone by. Created and Executive Produced by Liz Flahive, Carly Mensch and Orange is the New Black's Jenji Kohan, the series revolves around a fictionalised story based on the characters and gimmicks of a colourful wrestling promotion in the 1980s. The fun, female-centric, which spans over ten episodes, stars Alison Brie, Betty Gilpin and Kate Nash.
Thor: The Dark World – 24th June
Another addition to the Marvel vaults, Thor: The Dark World is making a return to the streaming service ahead of the upcoming Ragnarok. Starring Chris Hemsworth, Natalie Portman, Tom Hiddleston and Christopher Eccleston, this instalment of 'Phase Two' follows the God of Thunder as he attempts to battle a race of vengeful elves, save the love of his life from certain death and come to an uneasy alliance with his mischievous brother, Loki.
Okja – 28th June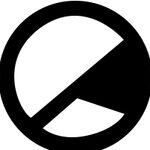 One of the most talked-about films at this year's Cannes festival, Okja follows the story of a young girl who must keep a powerful company from capturing her best friend – a gentle, hippo-like beast. Directed by Bong Joon-ho, the film stars Tilda Swinton, Jake Gyllenhaal, Paul Dano, Steven Yeun, Lily Collins and child actress Ahn Seo-hyun. A heart-warming family tale if ever we saw one, this must just be the most exciting release Netflix has to offer this month.
Girl, Interrupted – 28th June
Starring Winona Ryder and Angelina Jolie, Girl, Interrupted is an acclaimed psychological drama, following the tumultuous experiences undergone by the female patients of a mental facility in the 1960s. Based on the autobiography by Susanna Kaysen, the film also stars Brittany Murphy, Elisabeth Moss, Jared Leto, Whoopi Goldberg, Vanessa Redgrave and Jeffrey Tambor. Read more about its stance on mental health in our recent feature.
The Circle – 30th June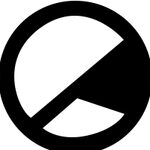 A young woman takes a job at a powerful tech company and soon finds herself in a perilous situation involving privacy, surveillance and freedom in this techno-thriller. Directed by James Ponsoldt and starring Emma Watson, John Boyega and Tom Hanks, the film is adapted from the book by Dave Eggers and has been snapped up by the streaming service for UK distribution as a Netflix original, following a disappointing run at the US box office. Still, worth a watch though.