Call of Duty remains top of the FPS class with a great entry, filled with tons of fun content
The annualised Call of Duty franchise has received the scorn of many gamers for never appearing to innovate. In the wake of the past two games being bad and then average, fans of the series looked to Treyarch to reinvigorate the series. The studio has arguably been the most consistent in making good Call of Duty games, from my personal favourite World at War, to the much loved Black Ops series. Call of Duty fans will find their latest entry a breath of fresh air. Black Ops 3 is one of the year's best shooters and, unlike Battlefront and Rainbow Six, it is packed full of content.
While most gamers usually ignore the single player campaign, the Black Ops series has always had an enjoyable narrative, with Hollywood a-listers in the main roles, and even The Dark Knight screenwriter David S. Goyer helming the story in Black Ops 2. The third entry doesn't measure up to the previous two entries, but is the most replayable of any Call of Duty campaign. The narrative centres around two cyborg soldiers, the character created 'player' and their best friend Hendricks, unraveling a mystery surronding a new cyber threat to the globe. The story goes to some extremely dark places and provides some genuinely scary and intense moments. As well as this, in terms of gameplay it doesn't even feel like a Call of Duty game at tomes. Your player can now wall run and boost jump, but the best new aspects are the abilities. Split into 3 categories, the player can now choose a set of abilities that range from unleashing a swarm of nano-bees that set fire, to a high-pitch frequency that incapacitates enemies by making them throw up. Adding even more variety is customising in-depth load-outs, that can be switched in missions. The missions can also be played co-op with three others.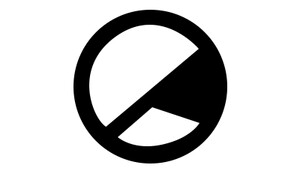 There is already so much content in the campaign, but after you complete it you unlock nightmare mode. This secret mode retreads the levels of the campaign, replacing most enemies with zombies and adding a narrator to create a new take on the story. In nightmare mode, there are no load-outs, and abilities and weapons must be picked up as power-ups, helping to create a survival-horror vibe.
My only complaint is that the voice acting is not up to par with the rest of the series. Last year's entry had Kevin Spacey and Troy Baker, Black ops 2 had Michael Keaton and Sam Worthington, and the original Black Ops had Ed Harris and Gary Oldman. Meanwhile there are no a-listers here and the voice acting of the protagonist (Male or Female) can be horrible at times. It's a slight complaint, but does sometiems ruin the immersion of the game.
Where no Hollywood stars can be found in the single player, they can be found in the new Zombie map 'Morgue City'. Set in a 1940's rain soaked location, the main protagonists, played by Ron Pearlman, Jeff Goldblum, Heather Graham and Neal McDonough, must survive the infinite Zombie hordes, and there are plenty of new weapons, monsters and secrets to make this one of the best Zombie maps and a great addition to the series. There are even customisable perks and ranks added to the Zombie mode this time around. The multiplayer is probably the least exciting of the package, but still does offer some variety. The game now contains 'Specialists' – multiplayer characters with a specific look and backstory that have a unique kill streak ability. Combined with the new movement system, it provides a fresh take on the popular Call of Duty multiplayer and great new maps help make the grind of reaching prestige fun.
In a year of multiplayer shooters with little content, Call of Duty: Black Ops 3 is a welcome surprise. Its story goes in interesting places that the series has never been before and the new single player load outs and 4-player coop campaign give it a lot or replay value. Combined this with a great Zombie mode and improved multiplayer and Call of Duty retains its place as one of this generations best shooters.
Call of Duty: Black Ops III is available now on Xbox One, Xbox 360, Ps3, PS4 and PC.