Last Thursday, gamers from all across the globe united around their dimly glowing laptop screens to watch Advertisement Fest 2015! …Wait, no, sorry, they watched The Game Awards. My mistake.
So, I'll admit, I missed the first half of TGA 2015, owing to how I was incredibly sleep deprived, and also forgetting the time it started. Nevertheless, when it finally aired, I was pleasantly surprised to see a trailer for a sequel to Double Fine's fantastic, hilarious and all-round brilliant game Psychonauts. As a result, any pessimism I had was immediately swept away by glee and nostalgia; this childlike reverence was the attitude with which I started watching The Game Awards this year. So what I'm basically saying is, The Game Awards managed to destroy my naivety for the second year running.
As I said, I was late coming in, but this column isn't about the awards. I wish this column was about the awards. Unfortunately, this column is about something murkier. Something more cynical, and something which frustrates me to no end. Something that every Game Awards, from way back when it was the Spike VG Awards in 2003, has participated in.
Initially I was eased into a belief that things would be fine. Rocket League deservedly won Best Independent (bite me Undertale fans), Satoru Iwata was given a touching tribute from his friend and colleague Reggie Fils-Aime (and a random music artist, for some reason?), and CD Projekt less than deservedly won Best Developer (though, considering the competition…)
It almost felt like a real award ceremony. For a moment I could feel the cynicism being washed out of the games industry, and myself becoming a happier person for it.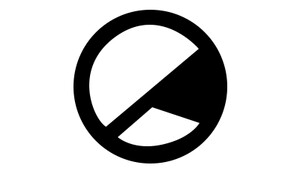 At this point however, I got a grim reminder of what The Game Awards are truly about. Unlike the Oscars, the Grammies, the Emmys and the Pulitzers, which are all award shows created to celebrate excellence in their respective fields, The Game Awards are about adverts, product placement and selling games. This was the moment where the show's entire facade of allowing developers some recognition for their hard work and achievements fell apart. This is the moment where Geoff 'Cool But How Can I Make Money From It' Keighly revealed that the entire award show was an elaborate ruse, with the sole aim of trying to sell me Rock Band VR through one of the most gimmicky, cringeworthy advertisements I've seen in a good while.
And it was only when this advertisement played, that the obvious began to dawn on me. The show had been trying to shove new products in my face from the moment I switched it on, ranging from frequently random, unnecessary and shoehorned references to Star Wars (a film franchise), to recurring 'World Premiere' trailers. But it was Rock Band VR that took the cake for being the advert that made me take a step back and ask myself what the hell I was watching. It took a mockumentary approach, in which metal band Dragonforce (a band that are pretty much only good for rhythm games and not much else), attempted to train a group of nerdy game developers, and the director just kept using the first take, regardless of quality, apparently.
The Game Awards had lost and confused me. And nothing it did afterwards, not even its Konami smack-talk, won me back. Kiefer Sutherland came on to present the Industry Icon award and proceeded to say more on stage than he did f
or the entirety of Metal Gear Solid V. A really cool and far too brief documentary on Westwood Studios, the recipients of the award, popped up, but as quickly as it started it was over, and we were immediately thrust back into being sold video games that weren't even out yet. 'Shadow Complex is being remade, guys!', the hosts yelled at us through clenched teeth as we sat and gawped at our computer screens. 'Guys! Rocket League is coming to Xbox One!', their mouths bled as we cried tears of joy and bliss and peace. 'Halo 5, you guys!', their eyes rolled into the back of their heads, as we simultaneously chanted a prayer to Microsoft and all that they have brought us.
Actually, on the topic of Halo 5, did anybody else hear that Microsoft rep describing the multiplayer as 'more of a service' than a game? Does anybody else think that this a massive indication of precisely where the industry is at right now? 'It's a service'? Fuck off.
Apart from the middle finger to Konami, (which, although I appreciated it, did come from Geoff 'Does Anybody Else Like Doritos' Keighley, making it seem a tad… disingenuous), there was nothing The Game Awards did that didn't smack of industry cynicism.
Now, don't get me wrong. E3, Gamescom and Playstation Experience are fine by me. Sure, they're essentially mass corporate gatherings assembled solely for the purpose of showing us trailers for upcoming video games, but at least they're upfront about it! At least it's not an attempt to steal the spotlight away from recognising game developers, and instead shine it on selling things. They are what they are, and that's their purpose, and we need to find out about certain game announcements somewhere. Hell, I even admire Playstation Experience for placing an emphasis on indie titles, and showing off new hardware, rather than bloated triple-A releases and businessmen. But The Game Awards is not E3. The Game Awards is not Gamescom. And the Game Awards is not Playstation Experience. The Game Awards is The Game Awards. An award show! We should be applauding those that ensure the game industry is innovating and evolving. Those that can make art from a handful of pixels, to those that can create breath-taking experiences with a huge world, to those that develop games that change people's lives, or at least gives us something to talk about.
But we can't, because GUYS THERE'S A NEW SEASON OF TELLTALE'S THE WALKING DEAD COMING OUT! PLEASE INSERT MONEY INTO YOUR SCREEN, SO THAT WHEN THE FOUR HORSEMEN OF THE APOCALYPSE REAP THROUGH OUR PLANET, PURGING IT OF ITS LAST VESTIGE OF INNOCENCE, YOU CAN LOOK UPON THEIR GAUNT DEAD FACES AND APPRECIATE THAT, IN EXCHANGE FOR YOUR LIFE, YOU WERE SUCKERED INTO THINKING THAT ANY OF WHAT HAPPENED HERE WAS APPROPRIATE!
So, there we have it. Artistic integrity? Bah. We want to sell games now. That's all we're about. And it pains me that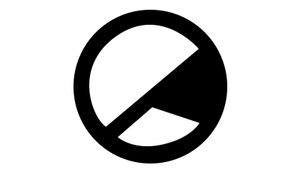 we're expected to accept this standard. That this is just how the game industry works. People have often complained to me that the film industry is rife with people only in it to make money, and that creativity died long ago. Well, cinephiles, at least your industry is willing to recognise talent and artistic merit where and when it can. The game industry has instead focused on establishing a feedback loop through which it can make as money as it pleases, while never having to worry about appreciating the beauty of anything. And, as much as I love games, and will defend gaming with all my heart, The Game Awards stand as a testament to a murky, cynical and disheartening industry too preoccupied with making money to ever care about recognising talent. That ladies and gentlemen, is completely depressing.
Also, The Witcher 3 for GOTY? Really? Alright then.