PES 2016 offers the best playing and best looking football game on the market
Pro Evolution Soccer was the king of football games in times gone by, but the rise and expansion of EA's FIFA series has largely negated the franchise to second best. PES' last three entries however, have made it more of a contender and the 2016 edition is definitely able to hold its own with FIFA. Despite EA's stranglehold on the licensing of teams from England and Germany, this season's PES should definitely not be overlooked, as those tired of FIFA's seemingly never-evolving gameplay will find a great alternative here.
To get it out the way, PES 2016 does not contain most of the licensing for the English teams, apart from Manchester United. The clubs will have their players, but names and kits will be different. Furthermore, it's missing a few of Europe's other top leagues and its selection of stadiums are limited. If you play football games for the atmosphere and authenticity of the Premier League, PES 2016 isn't for you. Of course, the lack of Premier League content can't be attributed down to the developers, as EA has major deals for licensing across most of the major sports, including American football, basketball and ice hockey. There are almost no alternatives to EA sports games and PES is a rare exception. What the game does well, is make use of licensing that EA doesn't have. It cleverly puts a focus on the South American and Asian Leagues, to make it more appealing to those regions. The biggest draw for a European market, is that PES is the only game where you can play both the UEFA Champions and Europa leagues. Authenticity is an area that PES can never hope to best FIFA in, but it does well with the alternatives it offers.
One thing PES certainly excels in his presentation. Using the stunning Fox engine created by Kojima Productions for Metal Gear Solid V, players are highly detailed. The engine provides great animation of the player's bodies, with leg and arm muscles being realistically rendered, and faces and facial hair looking extremely lifelike. The most impressive touch on the graphical side is seeing individual droplets of rain or sweat on a players face, highlighting PES's attention to detail. This can also be found in player's kits and boots getting dirty depending on the pitches conditions.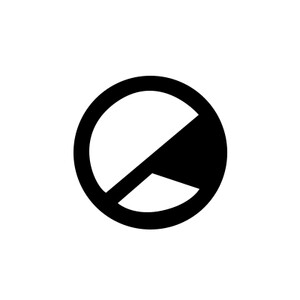 The best part of Pro Evolution is definitely its gameplay however, which is heavily based on the physical nature of football. Passing, crossing and shooting are all satisfying and by holding down the left trigger of the controller, an in game arrow points in the direction that you will move the ball, giving you greater accuracy if you desire it. The best new addition to PES, is the way the players move and react. Players will use any body part to control incoming passes and crosses, and two opponents contesting for a ball will mainly use their arms to get the advantage. One particularly good addition, is the ability to head an oncoming ball down to your feet, making counter attacks much easier. There are many neat touches like this. All together it's very accessible style, combined with intelligent AI movement, makes the actual football gameplay here top of its class.
In terms of game modes, PES 2016 has the standard fare of career modes for both managers and players, online versus matches and competitions, as well as its FIFA Ultimate Team equivalent: Master League. Players of FIFA will be familiar with the concept of building up your own team and moving through online and COM controlled divisions. The main difference here, is that you require 'agents' with certain skills to acquire the top talent for you team. It works well and is addictive, making it a great addition for anyone who has wanted to play this type of game mode with a PES flavour to it.
Apart from the obvious lack of licensing, there are two main flaws with PES 2016. The commentators are still quite robotic, despite changing the roster, and on the gameplay side, the referee's lack of action on fouls is a notice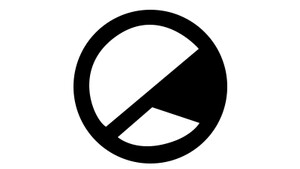 able. Usually if you do a horrendous challenge you will not be penalised.  Similarly, if your tackle touches the ball before you make contact with another player, it's usually deemed as fair. On one occasion I tackled through one player to take the ball off another and the game deemed it within the laws of the football. It isn't a game breaker, but can be annoying, especially during online matches.
Whether you buy Pro Evolution Soccer 2016 or FIFA 16 is entirely up to what you want and expect from a football game. FIFA encapsulates the authenticity of football matches across nearly all of the globe's various leagues, and if you can't live without that, then PES 2016 will be a disappointment to you. However, if you want a game with sharper, more physical gameplay and better graphics, then Pro Evolution Soccer 2016 is certainty worth your time.
Pro Evolution Soccer 2016 is available now on the Microsoft Windows, PlayStation 3, PlayStation 4, Xbox 360 and Xbox One.