With the beginnings of university creeping upon us later in the month, the next few weeks are idyllically made to enjoy revelling in the latest pieces of contemporary literature greatness before one has to lose oneself in academia once more. Below is a collation of texts, ranging from the latest Anne Tyler offering, to entertaining children's literature.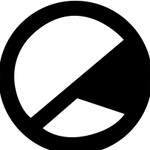 Out at the very beginning of the month, Jonathan Franzen's Purity hit bookshelves yesterday (1st September). Having begun the writing process of his new novel back in 2012, Purity is a long-time-coming for Franzen fans. The novel focuses on a female character called Pip, who is unaware as to who her father is and so sets off on a mission to uncover his identity. The narrative follows Pip and the discovery of her personal history alongside the relationship she develops with a charismatic provocateur. For a captivating read by an acclaimed American author, grab a copy of Purity. Out now via Fourth Estate.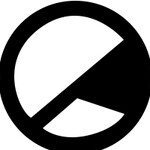 Following on from his huge recent success in the world of children's literature, David Walliams releases a brand new text to add to his bibliography: Grandpa's Great Escape. Often noted for being the Roald Dahl of today's generation, David Walliams has been both critically and commercially successful as a children's author ever since the release of his debut text, The Boy in the Dress. Since then, each of his releases has done considerably well where many adapted for the screen, with both Billionaire Boy and Awful Auntie scheduled for Christmas releases in 2015 and 2016, respectively. Walliams' newest release tells the story of a Grandpa who is conventionally old in many ways but also has a different side to him: he takes to the skies in his Spitfire to save the day. This one is for those that enjoy a light read and appreciate the tender beauty of children's literature. Out 24th September via HarperCollins.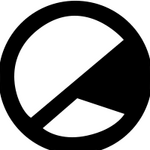 Known as the Jane Austen of our age, Anne Tyler releases her latest novel this month. Longlisted for the Man Booker Prize and marking Tyler's 20th novel, A Spool of Blue Thread examines the lives of the Whitshanks family. Beginning on the family porch, where tales are told, we hear about the secrets, events and unguarded moments of the family. Through wit and intellect, Anne Tyler proves that she can transform the ordinary into something quite extraordinary. Out 3rd September via Vintage.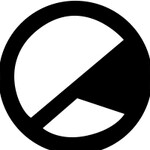 It takes something special for a series of novels to reach book number twenty, and Lee Child's Jack Reacher series is certainly compelling. Make Me is the latest instalment of the series which has spanned books and novellas. The novel sees the eternal wanderer Reacher laying his hat in a new town, oddly named Mother's Rest. As always, Reacher manages to get himself involved in business in a small town. Early reviews of the book call it a return to form for Lee Child, with a storyline which is worthy of Jack Reacher. Part of the strength of the Reacher series is the ability to read one without having read the others, and Make Me looks set to be a great thriller. Out 10th September via Bantam Press.

Pittacus Lore's series of novels may not have spawned the expected blockbuster movie series with I Am Number Four, but his novels have spawned a respectful following, with the sixth novel in the series being released on 10th September. The Fate of Ten is the penultimate book in the series which follows the group of numbered teenagers from the alien planet Lorien in their battle against the Modogorians. Lore's series thus far has been compelling sci-fi, readable and enjoyable, ideal if you want an easy read. Out 10th September via Michael Joseph.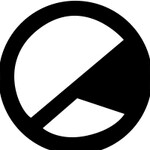 Antony Horowitz has made headlines in the last couple of days, thanks to an unfortunate turn of phrase in an interview about his latest project, Trigger Mortis. The novel, commisioned by Ian Flemming's estate, is set two weeks after the events of Goldfinger, and features probably the most famous Bond girl ever, Pussy Galore, and introduces new Bond girl, Jeopardy Lane. The novel also includes original material by Ian Flemming. Given Horowitz's success at recreating Sir Arthur Conan Doyle's style in his Sherlock Holmes novel The House of Silk, this seems like a novel not to be missed by any Bond fan. Out 8th September via Orion.