You know that thing I said last week about it being a particularly busy day for new releases, probably because Q1 was coming to an emotional finale? Well, here's a rather promising start to Q2, with the longest This Week In Records and the longest Spotify playlist we've ever compiled. Is it any good, though? Possibly. In the frantic rush to write about everything I may have forgotten to listen to most of it. And I do go mildly insane on the topic of pop compilations. I love Fridays. Give us more delicious musical fuel on records@theedgesusu.co.uk.
The Chainsmokers – Memories… Do Not Open
You might be familiar with Drew Taggart and Alex Pall for such things as being unreasonably successful over the last 12 months with songs like 'Roses' and 'Don't Let Me Down' and 'Closer' and 'Paris' and 'Something Just Like This,' so it was pretty inevitable that they'd bundle some of it into a full-length album even if all their music really lends itself to is five-track EP releases that stream ridiculously heavily. What was slightly less obvious was the name – Memories… Do Not Open (opening of press release) or Memories….Do Not Open (opening of 1828-word Facebook post to accompany the release) or Memories…Do Not Open (Spotify and body of press release) or Memories..Do Not Open (iTunes) or Memories Do Not Open (cover art), it looks silly however you do it – and the lack of big name input, with Coldplay joining in for 'Something Just Like This' in the one display of properly fancy recruitment. If Collage is anything to go by then it's not exactly going to be the most interesting 43 minutes of your life, but sometimes we just don't deserve nice things.
Harry Styles – 'Sign Of The Times'
Look, you know the drill by now: I write this column in the depths of the night but some people just have to be really awkward and hold back their releases until midnight for the US east coast – oh hey, Kendrick Lamar – and some go even more ridiculous by holding the music back until breakfast radio premieres. That latter route is the one that One Direction graduate Hairstyle is opting for as he follows Alex Zane and Niall O'Brien and Ricky Tomlinson in not being as alluring as Big Payno in terms of solo artistry, although at least we know what's occurring: Nick Grimshaw's been on holiday this week but there have been more teasers for the two-hour world exclusive pre-recorded Radio 1 interview on the station this week than there have been power intros, and Radio 1 loves a power intro.
Anyway, in absence of the song at the time of writing here's a picture of Harry's body double from the video shoot.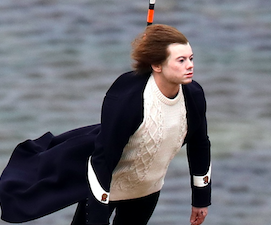 Update: SIX BLOODY MINUTES, EH?
Father John Misty – Pure Comedy
There are many things I could say about Father John Misty. Instead, here's an interview he did on BBC Breakfast in which Charlie Stayt uses 54 words to ask a question to which the answer is simply that Jools Holland's bookers booked him to appear on Later… because he makes music well. Best quote: "You're someone who likes to sing about stuff."
Here's the album art for Pure Comedy in deliciously high resolution. Dig around here and it'll tell you far more about the album than a setup like that ever could.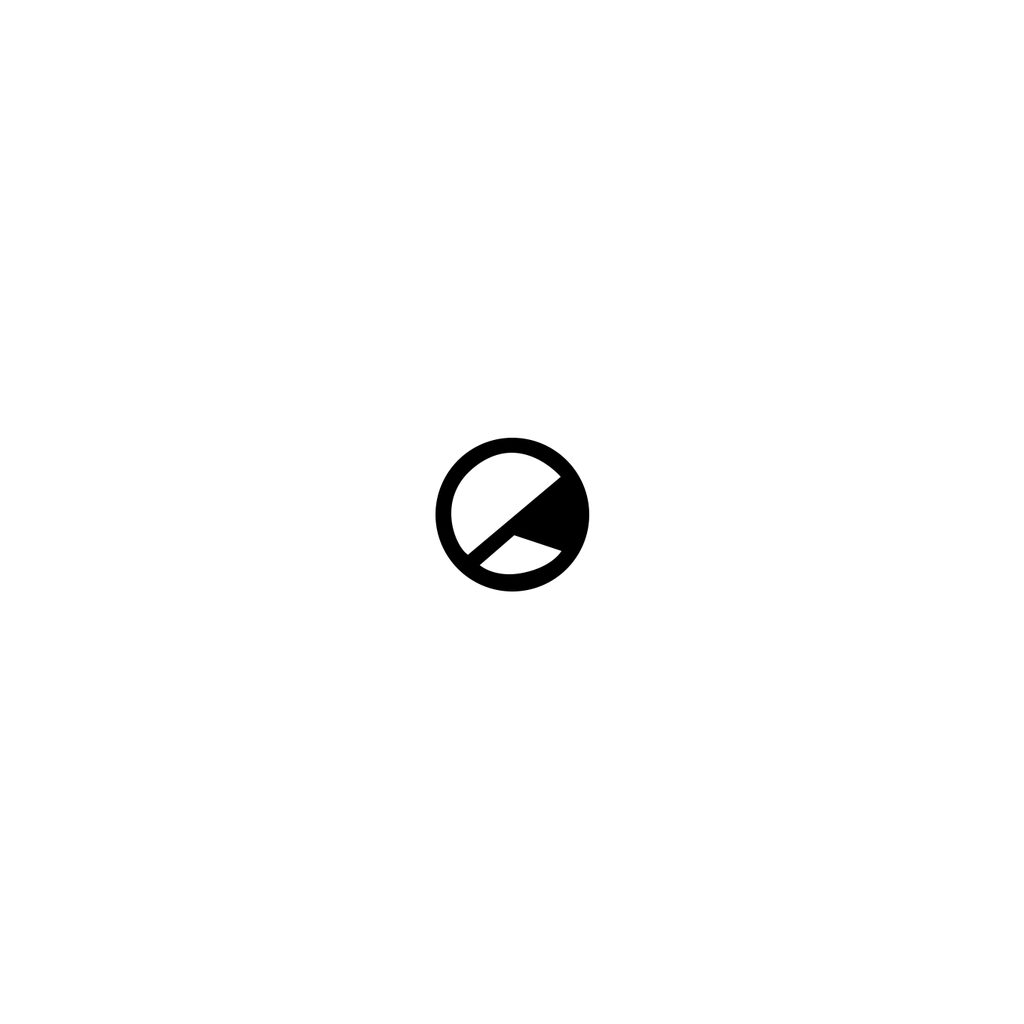 Or just check our reviews of 'Pure Comedy' and 'Total Entertainment Forever' and rejoice in the father.
RAC feat. Rostam – 'This Song'
A decade into releasing music under the RAC moniker – one originally referring to the Remix Artist Collective of himself, Andrew Maury, and Karl Kling – it is quite peculiar that André Allen Anjos' first release via Counter Records still comes with an explainer that the name is pronounced Ar-Ay-Cee. That said, to anybody who has encountered one of his hundreds of remixes, 'This Song' will feel very familiar with its tasteful indie vocals – this time from Rostam of Vampire Weekend fame – coupled with delicious soft scoop synths for the first taste of this summer's second album.
NOW That's What I Call Music! 96
Good news, everyone! Your local supermarket now has a new CD to pop alongside those few copies of ÷ that haven't yet been flogged to someone who decided the best accompaniment to their loaf of bread and Daily Mail is a harmless slab of thoroughly uninspiring twaddle. In the true This Week In Records spirit, here's an attempt at 96 facts about NOW That's What I Call Music! 96.
The first track is 'Castle On The Hill' because the licensing costs for 'Shape Of You' were too prohibitive and the weeks that have passed since St. Patrick's Day mean the novelty of 'Galway Girl' has worn off even at the NOW HQ.
[1] might be based on ridiculous assumptions by me.
As ridiculous as [2] may be, they're certainly reasonable.
Rag'n'Bone Man's 'Human,' track 2, was actually released the day before NOW 94.
See, I can do actual Wikipedia browsing NOW trivia.
If you ever doubted that 'Touch' by Little Mix was an absolute banger, take a listen to that second chorus right after listening to 'Human.'
Conveniently, the way CDs work mean that is exactly what happens.
If you keep plodding through, you'll realise that – thanks to 'Skin' – Rag'n'Bone Man is the only solitary performer to get two slots here.
The Weeknd almost does too: both his Starboy collaborations with Daft Punk make it.
Dua Lipa continues to prove that she's bloody brilliant by having 'Be The One' on the first disc despite it being older than NOW 92 by a month.
Dua Lipa continues to prove that she's bloody brilliant by getting a second lead credit alongside Martin Garrix with 'Scared To Be Lonely.'
Dua Lipa continues to prove that she's bloody brilliant by singing about things being "lit" on Sean Paul's 'No Lie' without feeling remotely ridiculous.
Because 'Rockabye' was on NOW 95 and we already conclusively agreed [1] that 'Shape Of You' is the worst of Ed Sheeran's two comeback singles and the charts are boring as fuck these days, NOW 96 only actually contains one (1) UK chart-topper.
That solitary number 1 single is 'Fastlove' by George Michael.
'Fastlove' was on NOW 35.
NOW 35 also included actual serious music from Ant & Dec, Garbage, and Pulp because it was released five days before I was.
I'm 20 years old.
Eight credited performers are younger than 'Fastlove': Alessia Cara, Camila Cabello, Lorde, RAYE, Sigrid, Skip Marley, Starley, and Zara Larsson.
'Fastlove' is best when it lasts for 30 minutes – i.e. when it's not particularly fast.
At 5:24, 'Fastlove' is the second-longest song on NOW 96 behind Coldplay's 'Hypnotised.'
A tie for shortest song goes to the only two under three minutes: 'Issues' by Julia Michaels and 'Solo Dance' by Martin Jensen.
For some reason, 'Issues' is in a six-track run of transatlantic rap features from Migos ('Slide'), Post Malone and Migos' Quavo ('Congratulations'), and Future ('Everyday').
Lorde is also trapped here because 'Green Light' doesn't really make sense anywhere despite being incredible.
Tinie Tempah's 'Text From Your Ex' suffers from the exact opposite predicament by being the worst track on the compilation by a mile.
Yes, I am including Robbie Williams' 'Love My Life' in [24].
Wait, Train is a thing. Apparently. Apols, Tinie.
Kudos to Island Records for getting three records in that have no chart performance to speak of: Ariana Grande's 'Everyday' (peak 131), Post Malone's 'Congratulations' (¯\_(ツ)_/¯), and Sigrid's 'Don't Kill My Vibe.'
At least in the case of Sigrid the song is an absolute gem and she is a scone-enjoying delight.
If I had my way, 'Don't Kill My Vibe' would quickly become the second number 1 here.
There's no Sigala to be found here.
There is a dose of Sage The Gemini, a man whose name carries too many connotations with stuffing and bad Eurovision entries for me to take seriously.
There are zero actual Eurovision entries here.
The only actual Eurovision-eligible song is the Martin Jensen one.
'Solo Dance' isn't even the best song by someone called Martin here.
'Solo Dance' isn't even the second-best song by someone called Martin here.
'Solo Dance' is the best song with a title about dancing on one's own to make a NOW in the last year, at least.
Two songs include "my" in the title: 'Love My Life' and 'Don't Kill My Vibe.'
Five songs include "me" in the title: Kygo and Selena Gomez's 'It Ain't Me,' Jax Jones' 'You Don't Know Me,' John Legend's 'Love Me Now,' Starley's Ryan Riback-remixed 'Call On Me,' and Tom Zanetti's 'You Want Me.'
'You Want Me' has the most ridiculous rap break. What exactly are we gaining from its presence?
'Fastlove' finished so I should probably wrap this up.
16 songs have featured artists.
16 songs are bad things.
It costs more to download it from iTunes than to get both discs from Amazon.
TL;DR: Pop music is weird.
Selected Other Releases
Albums
Alexandra Savior – Belladonna Of Sadness
Blaenavon – That's Your Lot
Brian May & Kerry Ellis – Golden Days
Cold War Kids – 'La Divine'
Diet Cig – Swear I'm Good At This
Flume – Skin: The Remixes
Future Islands – The Far Field
Gentleman's Dub Club – Dubtopia
Husky Loops – Husky Loops EP
Jessica Agombar – Bullet For Your Love: Chapter 1 EP
Joey Bada$$ – ALL-AMERIKKKAN BADA$$
K.Flay – Every Where Is Some Where
Michelle Branch – Hopeless Romantic
Mike + The Mechanics – Let Me Fly
Pentatonix – PTX, Vol. IV EP
SAINT WKND – Golden Youth EP
Sam Gellaitry – Escapism III EP
Shadient – winter=reality EP
The Bay Rays – Satisfactory EP
The Big Moon – Love In The 4th Dimension
Vancouver Sleep Clinic – Revival
Yo-Yo Ma, Chris Thile & Edgar Meyer – Bach Trios
Singles
Alan Walker feat. K-391 – 'Ignite'
Amtrac – 'Accessorize'
ASAP Ferg feat. Remy Ma – 'East Coast'
Astrid S – 'Bloodstream'
BANKS – 'Crowded Places'
Beth Ditto – 'Fire'
Cedric Gervais feat. Digital Farm Animals & Dallas Austin – 'Touch The Sky'
Dave – 'Revenge'
Day Wave – 'Promises'
Denai Moore – 'Trickle'
Desiigner – 'Holy Ghost' / 'Thank God I Got It' / 'Up'
Dillon Francis feat. G-Eazy – 'Say Less'
DJ Cassidy feat. Grace & Lil Yachty – 'Honor'
Elderbrook – 'Difficult To Love'
Feist feat. Jarvis Cocker – 'Century'
French Montana feat. Swae Lee – 'Unforgettable'
GANZ – 'Whatever You Choose'
George Maple – 'Kryptonite'
Gorillaz feat. D.R.A.M. – 'Andromeda' (Bonobo Remix)
Gorillaz feat. Jehnny Beth – 'We Got The Power' (Claptone Remix)
Gorillaz feat. Mavis Staples & Pusha T – 'Let Me Out'
Gorillaz feat. Popcaan – 'Saturnz Barz' (Banx & Ranx Remix)
Gorillaz feat. Vince Staples – 'Ascension' (Nic Fanciulli Remix)
Halsey – 'Now Or Never'
HONNE feat. Aminé – 'Warm On A Cold Night'
Jai Wolf feat. Mr Gabriel – 'Starlight'
JP Cooper – 'Passport Home'
Kasbo feat. Chelsea Cutler – 'Found You'
Kate Nash – 'Call Me'
Kid Ink feat. Ty Dolla $ign – 'F With U'
Knox Fortune – 'Help Myself'
LANY – 'It Was Love'
Lost Or Stolen – 'Hocus Pocus'
Machinedrum – 'U Betta'
Marika Hackman – 'My Lover Cindy'
Martin Garrix & Brooks – 'Byte'
Metro Station – 'Young Again'
Mo – 'Unsteady'
Mount Kimbie feat. James Blake – 'We Go Home Together'
Mr Jukes feat. Alexandria – 'Tears'
Noga Erez – 'Off The Radar'
Oh Wonder – 'Lifetimes'
Oscar King – 'Bring It All Back'
Pitbull & J Balvin feat. Camila Cabello – 'Hey Ma'
RITUAL feat. Denzel Curry – 'Real Feels'
Sky FX feat. Shingai – 'We Just Don't Care'
Tara Carosielli – 'Holloway Road'
The Charlatans – 'Plastic Machinery'
The Shins – 'A Taste Of Honey'
Tinie Tempah feat. Jake Bugg – 'Find Me'
Tom Walker – 'Just You And I'
TOUTS – 'Sell Out'
Tritonal – 'Hey Mamama'
Wilkinson – 'Wash Away'
will.i.am – 'Fiyah'
Xavier Omär feat. GoldLink – 'No Way Out'
Yelle – 'Interpassion'
This Week In Records: Playlist Edition
Follow our shiny Spotify playlist and all this musical newness will be right there in time for breakfast every Friday morning.