Over the last 8 years, Canadian Musician, Sean Nicholas Savage, has developed his own personal niche in the alternative music industry. Associated with the Canadian Label Arbutus Records (of Grimes and Doldrums fame) right from its conception, Savage has explored several musical landscapes, most recently sequestering himself in cold 808 drum machines and contrastingly warm synthesisers. His discography begins with jangly folk tunes and ends with hook-centric synth-pop.
His first release in 2008, Summer 5000 is a bright debut for Savage, who was 22 at the time. Full of unabashedly optimistic lyrics and bright, with Fleetwood Mac-esque instrumentation. By the time we get to his sophomore release, Spread Free like a Butterfly, his first transition has already occurred. The second track, 'Dreamers Die Hard', which is by far one of Savage's finest songs, is both self-pitying and unrelentingly infectious.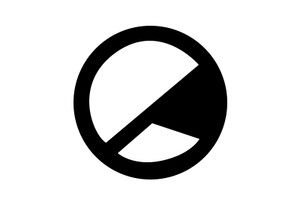 2011 was Savage's most efficient year to date; releasing three albums over a period of eight months. 'Babe', the opener of his first 2011 album, Trippple Midnight Karma is a funky little tune, charting his growing obsession with synth hooks. By the end of 2011, Savage had almost stumbled upon his signature style: cheesy synth hooks, overly sentimental lyrics and of course, a drum machine. 'Chin Chin' and 'Spotted Brown' are two burning examples.
In 2013, Savage released Other Life. This marks the first time since 2009 where he has taken his time producing a record– and it shows. This album is full of addictive hooks over bluesy chords. Every now and then a guitar strums alongside his now – trademark selection of electric pianos. Crooning harmonies all awash with reverb decorate his music, crowning Savage the 'King of Shower Music'. Bermuda Waterfall, Savage's 2014 release is no different; establishing his niche and providing ground for further exploration.
Other Death (2015) is Savage's most recent addition. A spiritual successor to his 2013 issue, Savage boldly moves forward by looking backwards. Still sporting his pencil moustache and now without clothes, Savage crudely references his previous album, even managing to slip some poetry onto the cover (as if it wasn't cheesy enough). With collaborations from other artists such as TOPS and Nite Jewel, this is Savage's best produced album. 'Propaganda' is undoubtedly Savage's best effort. A simple piano motif permeates the entire song, backed up by a walking bass line and of course – layers upon layers of Savage's own voice singing addictive hooks. If you've been looking to soundtrack your late night walks through the city, Savage is your man.
Other Death, Sean Nicholas Savage's most recent release is out via Arbutus Records.