Bob Dylan is notorious for being a bit hit and miss at his live shows, and at his recent gig at the O2 Guildhall in Southampton he was one hundred per cent a hit. Dylan stands as one of the most iconic, and legendary music artists of all time. His music has been in the popular sphere since the 1960s, and his talents lie particularly in his incredible lyrics and song writing flair. Huge tracks like 'Blowin' in the Wind', and 'Hurricane', were written in times of huge social upheaval and became anthems for protest. In light of this, it came as a slight shock to find out that the living legend himself would be gracing Southampton with his presence and music for one evening.
It was clear even from the atmosphere in the queue that it would be a completely magical night. A busker stood outside amongst the throngs of people and tour buses playing classic Dylan songs that helped to build the already palpable excitement for this momentous gig. Having received an email a few days before the event, it had been explained that there would be no support act, and the gig would start at 7.30pm and end at 9.30pm. Although it wasn't the end of the world, at the price of the tickets – £65 – it was a slight shame that the evening was to be so short. Yet lo and behold, at half seven on the dot Bob Dylan and his band walked out on stage with instruments in tow, and put on an undeniably stellar performance.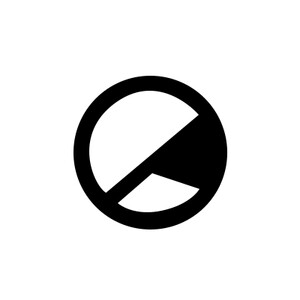 The majority of his set list was composed of his newer tracks lifted from his most recent album Tempest, but regardless of the lack of familiarity with the newer material he still received everlasting applause and shouts of "WE LOVE YOU BOB!". Alongside the biggest track from Tempest, 'Duquesne Whistle', Dylan also performed a number of covers including 'What'll I Do' by Irving Berlin, and a number of Frank Sinatra tracks like 'Melancholy Mood', and a beautiful rendition of 'I'm a Fool to Want You'. The chemistry between Dylan and his band members could be underplayed, but they had an incredible awareness of each other which translated into ease and confidence on stage. At the end of the first half Dylan surprised the crowd and played a gorgeous version of 'Tangled Up in Blue', a classic track from his back catalogue. Some other highlights were 'Scarlet Town' which brought a touch of Spanish-folk to the evening. Finally, as part of the encore, Dylan treated everyone to a very different version of the classic 'Blowin' in the Wind'. As this legendary track played, a rather drunk old man reminded me that this song was performed as the warm up before Martin Luther King gave his famous 'I Have a Dream' speech. Despite the tangible odour of stale beer, he reiterated how lucky I was to be stood in the same room as Bob Dylan, and to be listening to such a powerful song.
After the gig ended, people slowly plodded out down the steps to the sound of Dylan's classic tunes playing once more. A sizeable crowd had formed around the same busker from the beginning of the evening who continued to play beautiful renditions of the songs fans did not get to hear from Dylan himself. The true power of Bob Dylan was highlighted by the mob outside Guildhall that began to boo angrily as security tried to usher away the busker: the security guard signified the end of a truly incredible and unforgettable evening, hence the booing. To conclude, Bob Dylan was incredible, his band was incredible, and I highly recommend going to see him if you ever get the opportunity.