From Wednesday 8th June to Sunday 19th June 2016, the 63rd Sydney Film Festival will be running across the city of Sydney; drawing guests from all over the world to enjoy film premieres, red carpet events and much more. For the duration of the 12 days, a handpicked selection of the best cinema from world-renowned festivals will be screened; including pieces from Cannes, Sundance, Toronto and the Berlinale – alongside Australia's own choice work, culminating in over 250 films to be shown in total.
With both ticketed and free stalls, exhibitions, parties, international guest speakers, gourmet food and much more to enrich the festival experience, those coming to the city for the event will have a jam-packed schedule of entertainment that surpasses the already high standard Sydney offers; as well as having a chance to mingle with over 150 guests that include directors, industry professionals, critics and other film buffs across a range of venues. The films will be screened over a wide-spread area of Sydney, with host venues including the State Theatre, Event Cinemas George Street, Dendy Opera Quays, Dendy Newtown, Skyline Drive-In Blacktown, Art Gallery of NSW, Hayden Orpheum Picture Palace Cremorne, Casula Powerhouse, the Festival Hub at Sydney Town Hall and SFF Outdoor Screen – a mix of suburban and city central locations to be accessible by all.
Alongside the celebration of excellent filmmaking, Sydney Film Festival also hosts a competition for the coveted Sydney Film Prize – with a reward of not just respect, but $60,000 cash. This will be decided on through a jury of filmmakers and industry professionals from across the world as well as Australia itself; who will judge the 12 competing films accordingly.
Lexus Australia Short Film Fellowship
Announced this month was the shortlist of 21 Australian filmmakers for the Lexus Australia Short Film Fellowship, a competition culminating in four winners each to win $50,000, and a slot in next year's Sydney Film Festival. This is the largest cash fellowship for short film in Australia, with the selection process presided over by renowned Australian actress Judy Davis. She has said "it's an honour… I'm very much looking forward to being part of the selection process and exploring the work of this new generation of Australian Filmmakers." The other jury members are Sydney Film Festival Director Nashen Moodley, Lexus Australia's Adrian Weimers, and Australian producers Jan Chapman AO and Darren Dale.
The shortlisted filmmakers are Alex Murawski, Alex Ryan, Anya Beyersdorf, Billie Pleffer, Brooke Goldfinch, Genevieve Clay-Smith, Hazel Annikki Savolainen, Gene Jacobie Gray, Lucy Gaffy, Tim Russell, Venetia Taylor – all from New South Wales, Dave Redman, David Hansen, James Vinson, Victoria Thaine, Mikey Hill, Thomas Baricevic, who hail from Victoria, Erin Coates and Anna Nazzari from Western Australia and finally Eddie White and Stephen de Villiers from Southern Australia.
Earlier in the process, The Weinstein Company chose 10 female and 11 male filmmakers from over 355 Australians who last year entered Lexus's international short film competition, the Lexus Short Film Series. The Series was most recently won by Australian actor and filmmaker Damian Walshe-Howling at the Napa Valley Film Festival, who will now go on to write and direct a short film based on 'Anticipation'. The other winners included three filmmakers from France, South Korea and the USA; who will be promoting their work at this years Sydney Film Festival.
Nashen Moodley, Sydney Film Festival Director said of the contestants that "These finalists are the highest calibre of emerging Australian talent. Many have screened at the world's top film festivals including Cannes, Sundance and the Berlinale. Others have worked with prolific filmmakers Baz Luhrmann, Spike Lee, and Emmy nominated producers Pamela Koffler (Boys Don't Cry, Alice) and Christine Vachon (Boys Don't Cry, Carol)."
Adrian Weimers, the Corporate Manager of Lexus Australia commented on the competition itself, and its importance to Australian filmmaking: "Lexus Australia is deeply committed to elevating emerging talent in Australia.  We believe new voices and new ideas keep art forms moving forward.  The Lexus Australia Short Film Fellowship, developed in partnership with Sydney Film Festival, is an important local initiative.  One that builds on our legacy of international investments in emerging talent such as the Lexus Design Award and the Lexus Short Film Series."
Once announced at the Sydney Film Festival in June, the four Fellows will commence production of their films, to premiere at the 64th Sydney Film Festival in 2017.
Scorsese Retrospective
The Australian Centre for the Moving Image (ACMI), a museum for everything film, television and video game, have joined forces with the National Film and Sound Archive of Australia (NFSA) to bring a program of Martin Scorsese films to the Sydney Film Festival, in correlation with their latest exhibition
SCORSESE
. Curated by David Stratton, there with be 10 films screened at the event as a retrospective celebration of the influential filmmaker's successes – including highlights of his career from 1973 – 2004. The exhibition will be at ACMI from 26 May – 18 September, displaying the films 27 May – 12 June; coinciding with Sydney Film Festival from 8 – 19 June. During this time, the films will be screened over two weekends at the Art Gallery of New South Wales. They will then move to Canberra for an NFSA exhibition 1 – 23 July.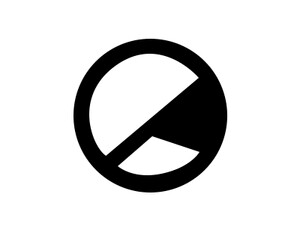 The program is based around specially imported 35mm prints entitled
Essential Scorsese: Selected by David
Stratton; and features
Mean Streets
(1973), 
Alice Doesn't Live Here Anymore
(1974), 
Taxi Driver
(1976), 
New York, New York
(1977), 
Raging Bull
(1980),
The King Of Comedy
(1982), 
Goodfellas
(1990), 
The Age of Innocence
(1993), 
Casino
(1995), and 
The Aviator
(2004) in its impressive 10 feature line up. David Stratton, the director of Sydney Film Festival from 1966 – 1983, will be introducing selected pieces from his program throughout the screenings. He 
says: 
"Scorsese talks in a rapid-fire style as though he doesn't have enough time to describe everything he knows. He's like a character in a 1930s movie. His films are passionate too. His best are explosive in their impact, crammed with information and detail. On the one hand, his Catholic upbringing leads him to tackle religious subjects (The Last Temptation of Christ, Kundun) while the Saturday matinee kid in him revels in the trashy gore of his gangster films."
Current Sydney Film Festival Director Nashen Moodley says that the selection "brings to the Festival for the second year, one of Australia's great masters of film criticism, to curate a selection of films by one of his favourite living directors.  Scorsese is widely considered one of the most 
important directors of all time.  His ground-breaking films and gritty, 
meticulous filmmaking style are essential viewing for all film fans."
Tickets for Essential Scorsese: Selected by David Stratton screenings can be purchased by calling 1300 733 733 or by visiting sff.org.au for more information.
Films
Today, the 63rd Sydney Film Festival released a line up of 26 films to be added to their June event – alongside one of over 150 guests to be attending the June event: two time Oscar-winning director Sharmeen Obaid Chinoy. Of the 36 films announced in the preview, 17 are new features and nine are new documentaries including 22 Australian Premieres, and 10 are part of the Scorsese retrospective.
Nashen Moodley, festival director, quipped: "Now here's a sneak peek that's sure to whet your appetite for this year's festival!" He later went on to discuss the nature of the new 26 films to be announced: "These 26 films may just be a taste of what's coming, but they already make for a compelling selection of the best in features and documentaries. These are films that can change your mind, change your mood and change the way you look at the world. From big stars and big ideas to small but perfectly formed stories of truth and imagination, there's something for all kinds of film lovers here."
The sneak peek at this year's line up includes big names – such as Dallas Buyers Club director Jean-Marc Vallée with Demolition, with Jake Gyllenhaal starring alongside the semi-Australian Naomi Watts. Ethan Hawke also takes on the festival in the off-beat romantic comedy Maggie's Plan, alongside Oscar-winner Julianne Moore, and cultural giant of European cinema Alexander Sokurov's love letter to the Louvre, Francofonia, a follow up to Russian Ark. If you're a fan of Game of Thrones, the Irish comedy cast of Sing Street features a rather less medieval Aidan Gillen – paying homage to the 1980s through the classic retro-vibe music that we know and love. Boyhood director Richard Linklater also has an ode to the decade in his "spiritual sequel" to the high-school set film Dazed and Confused, jovially named Everybody Wants Some!!
Documentaries are also out in force in the preview, offering the Sundance 2016 Grand Jury Prize for US Documentary winner Weiner; following former congressman Anthony Weiner (the subject of two sexting scandals) and the relationship with his wife Huma Abedin – promising to be explosive and firey from the outset. Guest Sharmeen Obaid-Chinoy has also been revealed to be screening her film, made with co-director Geeta Gandbhir, A Journey of a Thousand Miles: Peacekeepers – following 160 predominantly Muslim Bangladeshi policewomen on a difficult mission overseas; the eye-opening Janis Joplin biopic Janis: Little Girl in Blue; and American experimental artist Laurie Anderson's avant-garde journey though love and loss in Heart of a Dog. A focus on women is evident in these documentary releases, and is also reflected in other new features added to the schedule – such as Terence Davies' Sunset Song, an adaptation of Lewis Grassic Gibbons' Scottish literary classic of the same name, starring English model turned actress Agyness Deyn in a role that celebrates the strength of women.
Also award winners, Venezuelan Desde allá (From Afar) claimed the Golden Globe Lion at the 2015 Venice Film Festival last year, exploring an unlikely romance between a street kid and an older man; and Chad Hartigan's multi-Sundance 2016 award winner Morris from America, a hip-hop infused portrait of an African-American teenager in a new land will be screened at this years SFF.
A mix of old, new, strange and exciting – this year's Sydney Film Festival promises a wide range of entertainment to give something for everyone; whether it be in the documentary, Freak Me Out, feature or Sounds on Screen section.
For the full list of releases and an overview of the event, head to www.sff.org.au.

The full Sydney Film Festival program will be announced on Wednesday 11th May at 11am.