Our autumn season is now in the past – it only seems like yesterday that we showed The Minions and Mad Max: Fury Road for free in Freshers Week.
We look to the future and what's in store for all the film fans out there as we near 2016 and beyond. We asked our committee to choose some of their most anticipated upcoming releases – anything with a trailer was considered fair game and these were the top five results:
Star Wars: The Force Awakens (9/10 Votes)
The next entry to the Star Wars franchise is less than a week away and we couldn't be more excited. With a cast that includes brand new talent like Daisy Ridley and John Bodega as well as returning stars Harrison Ford and Carrie Fisher, Star Wars is poised to bring new adventure as well as old nostalgia.
JJ Abrams has managed to capture our attention like no other film has and with little of the plot revealed, that is no small feat.
We wouldn't be surprised to see this knock Avatar off its podium for the greatest box office revenue of all time – do you know someone that isn't planning to see it?
The force is awakening, and will hopefully grace our screen sometime in the spring season.
Fun Fact: Star Wars: The Force Awakens will be the first entry in the franchise to not open in May.
Captain America: Civil War (8/10 Votes)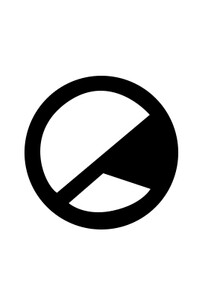 Ant-Man left us wanting more at the end of Marvel's Phase Two and the opening of Marvel's Phase Three is dressed to impress – the trailer released a few weeks ago has put this film back on everyone's minds.
Though there is still some plot details that are surrounded in mystery, it appears that Civil War will centre around the divided camps of Captain America and Iron Man along with their respective followers from the pool of heroes we have grown to enjoy – Black Widow, Hawkeye, War Machine as well as recent recruitments from the events of Age of Ultron, Vision and Scarlett Witch. Spider-Man and Black Panther played by Tom Holland and Chadwick Boseman respectively, are completely new to the MCU fold.
Civil War is slated for a May 2016 release and most of our committee can't wait to see it.
Fun Fact: Martin Freeman is said to appear in Civil War in a yet to be disclosed role!
Deadpool (6/10 Votes)
Rounding out the top three is upcoming Marvel release Deadpool, starring Ryan Reynolds as the superhero himself.
For those unaware of Deadpool's origins, Wade Wilson is subject to experimentation in an effort to treat his cancer which leaves him with accelerated healing abilities and a twisted sense of humour. It might be that this is a role perfect for Reynolds.
Slated for a February release, we are sure that Deadpool will grace our screen before the academic year is over.
Fun Fact: Though I'm sure many MCU fans would enjoy the possibility of Deadpool appearing alongside the Avengers, the film makes up the eighth entry to X-Men universe.
Finding Dory (5/10 Votes)
Hype for this film increased dramatically on 10th November once a trailer was released for the Finding Nemo follow-up, and we can't wait!
Taking place 6 months after the events of Finding Nemo, Dory begins to remember her family and goes on a quest to find them. Nemo, Marlin and members of the Tank Gang that we grew to love in Finding Nemo return, along with some brand new characters.
Hank the Octupus is one of those new characters, seen in the image below. If you look carefully you can also see a picture of the infamous Darla on the wall, which may be teasing her return in this film.

Fun Fact: Finding Dory will be Pixar's 17th feature film release, 13 years after Finding Nemo hit cinemas.
The Hateful Eight (4/10 Votes)
Rounding out our top five is The Hateful Eight, directed by Quentin Tarantino.
When bounty hunters need to take shelter during a blizzard in post civil war Wyoming, 
they become entangled in betrayal and deception. Fans of Tarantino's past works will not want to miss this – it is sure to have shootouts and humour galore.
Quentin Tarantino's eighth project will be released in the UK on the 8th January and looks like it will  grace our Spring lineup!
Fun Fact: The Hateful Eight will be shown in 70mm in some cinemas, the widest release in that format for 20 years.
Hopefully some of these films will soon grace our screen in Building 42. Vote for our Spring Lineup now on our website – you have until Monday at midnight!
Merry Christmas from all of us at Union Films!