We brought you some excellent films last week – Southpaw being my personal favourite, but it's just got a whole lot more exciting as it's finally time for The Hunger Games: Mockingjay – Part 2! 
Trainwreck, Tuesday 17th November at 19:00
If you haven't heard of Amy Schumer yet, then you are missing out on a lot of laughs that will make your cheeks hurt. She stars in Trainwreck, our opener this week.
When Amy gets taught from a young age that monogamy isn't realistic, she lives much of her young life having one night stands and never seeing the men again. Though when one man calls her back and wants something more than a one night stand, Amy must come to terms with the shock.
With a cast that also includes Bill Hader and Lebron James, of all people, Trainwreck is guaranteed laughs on a Tuesday evening.
The Hunger Games: Mockingjay – Part 2, Thursday 19th at 00:01, 19:00, Friday 20th, Saturday 21st and Sunday 22nd at 20:00
On Thursday just after midnight, the regional première of Mockingjay Part 2 hits our screen and follows with 16 other showings in what is Union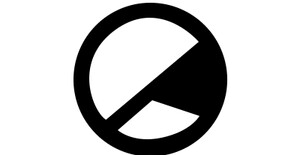 Film's biggest event in recent years.
The stage is set for the final confrontation between the 13 districts and the Capitol. With all that she loves at risk of total destruction, can the Mockingjay Katniss Everdeen prevail and save Panem?
Though the first three showings are sold out, don't let that put you off buying tickets, they are available from the box office for only £4! Why not grab one of our commemorative T-Shirts too which are designed by one of our awesome volunteers for only £4.50?
If you feel that you may come and see The Hunger Games more than once, I suggest buying the Première Pass, you get access to all Hunger Games showings for free and get access to the rest of our fantastic lineup until June 2016 for only £40!
Everest, Sunday 22nd November at 17:00
Everest will be one of the most gorgeous looking films to grace our screen this year, and opens our double bill on Sunday.
Man is not built to function at the peak of Mt. Everest, but when an expedition (made up of an all-star cast by the way), manages to complete the perilous journey, they must then deal with a snow storm that puts their lives in ultimate jeopardy.
Jake Gyllenhall, Robin Wright, Josh Brolin, and Keira Knightely are just some of the few that star in Everest. Make sure you come and check it out on Sunday, and why not stay for Hunger Games too?
Don't miss coming along to your student cinema this week. It is going to be a monumental occasion as we say hello and goodbye to The Hunger Games: Mockingjay – Part 2.
Catch our SURGE Radio show on Monday at 8pm for your chance to win tickets to Everest!