Everyone at Union Films is still recovering from a week that included 11 films, 6 in one night as part of the Halloween All-Nighter on Friday that terrified all of us as well as left us all a little bit sleep deprived.
That won't stop us however from bringing you a few gems in the week ahead beginning with Paper Towns on Tuesday!
Paper Towns, Tuesday 3rd November at 19:00
Though it comes from the same author that wrote The Fault in Our Stars, Paper Towns is a whole other beast that presses on your heartstrings in more ways than one.
Margo Roth Spiegelman barely notices her neighbour Quentin ever since the days of them being childhood friends. When the two spend an evening together however, to take revenge on Margo's boyfriend and friends that she feel has betrayed her, their friendship is rekindled.
When Margo disappears the next day in mysterious circumstances, its up to her life long crush Quentin to find her.
It's the perfect way to kick of the week on Tuesday so check out the trailer and if you like what you see, make sure you grab your tickets now!
Leviathan, Wednesday 4th November at 19:30
This week's Phoenix entry comes in the form of a Russian Language drama, playing Wednesday night at 7:30pm!
Leviathan is the story of a man who is being punished by a corrupt mayor who looks to find a lawyer who can help fight the corruption in a Russian coastal town.
The Man from U.N.C.L.E, Sunday 8th November at 17:00
Henry Cavil isn't just Superman as he stars in Guy Ritchie's The Man from U.N.C.L.E which kicks off Sunday's double bill at 5pm.
When a criminal organisation looks to escalate the amount of nuclear weaponry in the world, its up to a CIA agent (Cavil) and a KGB Operative to bring down the organisation before disaster hits.
Its an action thriller worthy of watching on a Sunday evening, so make sure you come along.
Maze Runner: The Scorch Trials, Sunday 8th November at 20:00
The second book and film in the Maze Runner series comes to our screen to headline Sunday night at 8pm!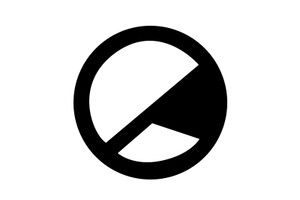 Following their escape from the maze in the previous film, the Gladers must overcome many new obstacles that will test them all to their core. It's truly an example of the old phrase "Out of the frying pan and into the fire".
Tickets can be picked up for all this week's films at boxoffice.susu.org for only £3
November is a big month for Union Films. Stay tuned for next week's article where we'll have an announcement on Hunger Games: Mockingjay – Part 2!
It's not too late to pick up our year pass for only £40, you only need to watch 14 films to make it worth it, and this week there's three to keep you going!