Your student cinema had a busy week last week: we had Channing Tatum stripping, Arnold Schwarzenegger's return to the Terminator series as well as a romantic journey in The Longest Ride. We also kicked off our fantastic Throwback Thursday's with Iron Man, in our opinion the best Marvel film out there.
This week is absolutely packed full of special events and some of the films of the season and it's hard to hold it in so lets get straight to it!
Ted 2, Tuesday 20th October at 19:00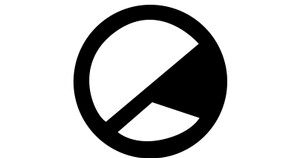 Tuesday boasts the return of the 'Thunder Buddies' in the sequel to Seth MacFarlane's film about a teddy bear that is in no way cute or innocent. It may have felt like one long Family Guy episode but it made an impression on critics and the audience with a hilarious script and charming characters.
With Mila Kunis out of the picture and a cast that now includes Amanda Seyfried, Morgan Freeman and of course Mark Wahlberg, Ted returns to fight for his right to be a parent after having married his love interest from the original film Tami-Lynn.
Back to the Future Trilogy, Wednesday 21st October at 14:00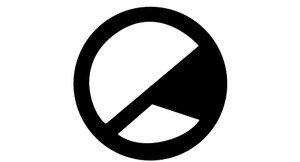 The references are all over the place and if you didn't know that the exact date that Marty travels to in Back to the Future Part II is coming up, we have to worry about where you are spending your time.
We are delighted to present all three films on Wednesday starting with the original Back to the Future at 2pm! Come and join us to relive Marty and Doc Brown's adventure through time. The Bar 3 Diner will serve Stack to the Future burgers to beat your appetite, and there will also be live music while Still Life plays between Part II and Part III of the trilogy.
Tickets for the event are only £5, and even better are free if you own a premiere pass. So what are you waiting for? Head to reception and grab yours now!
Still Life, Wednesday 21st October at 19:30
Acting as a relaxing break in the midst of our fantastic Back to the Future Trilogy, Still Life tells the story of a council case-worker trying to find his niche in life when he is fired from his job acting in the interests of those who have passed away with no loved ones at their side.
Phoenix had a gem last week in The Connection so don't miss out this week.
42, Sunday 25th October at 14:30
Sunday is jam packed with fantastic films and 42 kicks it off at 14:30, completely free to all.
Jackie Robinson was the first African American to break through the race line and play in Major League Baseball for the Brooklyn Dodgers but his journey was as challenging as they come. In a time where baseball was known as a"white man's game", Jackie faced trial and tribulation that come today, still inspires players in the baseball's highest division.
Check out the trailer of the biopic starring Harrison Ford and Chadwick Boseman, who is soon to play Black Panther in Captain America: Civil War!
The Age of Adaline, Sunday 25th October at 17:oo
The charming Blake Lively had yet to lead a cast until The Age of Adaline, with supporting roles in Ben Affleck's The Town and Green Lantern. But Ryan Reynold's squeeze does an exceptional job flying solo in this romantic fantasy epic (yes I did use all three genres).
After a freak accident at the age of 27, Adaline (Blake Lively) defeats time by not being able to age despite those she loves growing old, but when she falls in love with a man who she cannot grow old with, Adaline must face the realities of the curse.
Ant-Man, Sunday 25th October at 20:00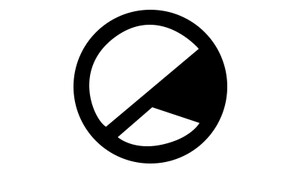 The final entry to Phase 2 of the Marvel Cinematic Universe ends our fantastic week of film. It feels like the end of an era, but we all know Marvel have some sure-to-be gems upcoming in Phase 3.
Scott Lang is just an ordinary cat burglar but when a suit is developed for him that allows him to gain super strength inversely proportional to his size, he must pull off a heist that can help save the world.
Paul Rudd and Michael Douglas star in the end to our triple bill on Sunday! Don't miss out and head to boxoffice.susu.org now to grab your tickets.
The Box Office is the place to go to buy tickets for any of the fantastic films this week, including our Back to the Future Trilogy on Wednesday. Don't hesitate to join us in our best week of film so far this year!
Also, don't forget to tune it to our SURGE radio show on Monday's at 8pm, where we have a laugh over film trivia and enjoy some great music. You also have the chance to win some tickets to one of this week's films.
You can still join us and volunteer at films to see them for free; just join our Facebook group and pop up a post saying you're interested!