After a few technical difficulties, I finally managed to get hold of Camilla from The Staves for a chat before they head back off on their tour around the UK. The Staves consist of the three Staveley-Taylor sisters; Emily, Jessica and Camilla. They are famed for their harmonies, with voices that melt together with the ease and synchrony that sisterhood brings. They supported Bon Iver on tour in 2012 and worked with him on their most recent album If I Was which was released earlier this year.
How was supporting Florence & The Machine on their most recent UK tour?
"It was really, really cool. So nice to be asked and yeah, they were big old places to play. I was told different things about the capacity but it was something like 8000-10000 people at Ally Pally, for four nights all sold out. But yeah, it was a load of fun – really good to be supporting a woman who is such a force of nature. We were definitely was a bit like 'is anyone in the audience going to like our music? We're definitely less loud.'"
How are you feeling about heading back off on tour again: more dread or utter excitement?
"It's nice mixing it up doing our own tours then supporting people; I find each gives you thirst for the other. It's been good to regroup with band, practise some things and rearrange a few bits. Really cool, really looking forward to it. It's been a while." When looking back at the summer that's come to a close now, Camilla commented on how Somersault festival in North Devon was great – "something a bit a different. It looked gorgeous, a really nice size and a really good line up. We didn't go mental on festivals this year, because Glastonbury counts for ten festivals. One positive was that we got to go for the whole weekend and filled the whole thing up with promo. We didn't get to see that much but it was good to be in the chaos and in the thick of it, but we had to behave because we were performing on the Sunday. The second we finished though I got on the beers."
Having retreated home to Watford in between supporting Florence and the Machine and heading off around the UK again, what does Camilla miss most about home when they're on the road?
Her answer struck a chord with me as a fellow foodie: "I really miss cooking – I know it sounds really boring but I love it so much. You can't control what's in your food on tour, you're just resorting to whatever's closest and quickest. So by the end of it, you end up with none of your clothes fitting after just eating loads of shit. I'm also going to miss sitting about in my pyjamas." I mused that being on tour sounds a lot like being at uni, after which I remembered Camilla herself never went – the girls decided to pursue their musical career just as she reached college finishing age. I asked her whether it was something she'd have considered: "I always wanted to go to uni! To meet loads of new people, for getting pissed, living in a different city. I'd have done art, that's what I did that at college. So really I used our first tour as my entire university experience – I built up a real resilience to drinking and it was very intense" she laughs.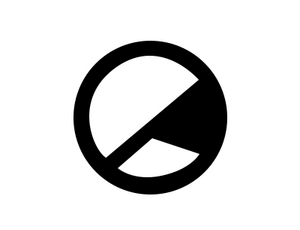 How do sister dynamics play a part in the way the band works – how do they all survive on a tour bus together without murdering each other?
She told me that, "we definitely do fight, argue, piss each other off. Yeah god no, we're not harmonious all the time." We both realise the pun and burst out laughing, with me exclaiming that I've found my article title. She continues with, "it's the best thing touring with them. We're best mates, we make each other laugh the most – all that soppy stuff. You can't take that away, so we always have a lot fun. It is kinda hard, the kind of roles you fall into in your family, when you fall into those in not just family life but professional life. It can be a bit tricky sometimes. There has to be an unspoken thing of if someone's being a dick, tell them they're being a dick and then everything gets sorted. So yeah, being on the road with them is just like a really fun school trip." On being the baby of the clan, she "wouldn't say I get my own way, but I'm definitely the least organised. Yeah, and then I think there's always that mothering instinct with older siblings towards the younger one. So yeah, sometimes Jess and Emily will have to take me aside and say 'we have a gig tomorrow, can't stay up late, shut up' kinda thing. There's the odd thing that makes me the cliché youngest," she jokes.
If touring was like a school trip, was adventuring off to Wisconsin to record their second album like the best school trip ever?
"Yeah like a summer camp, in the dead of winter in the middle of nowhere, so no one's going to come knocking on the door. You can be as loud as you want, stay up as late as you want, just that ultimate freedom. At the time we'd been touring for ages and really needed to create something, so it was really the perfect place, and the perfect people to do it with as well. We tried loads of stuff out and it turned out to be the most fun ever. You forge pretty strong connections with people when you're recording with them because it's such an intense process, there's a real family vibe and so by the end of it you feel like you've gone through this big thing together. They've been there for you when you're making these songs and singing about real deep things, so if felt as though you're saying goodbye to family. Just so, so much fun, and we spent our first Thanksgiving with Justin and his family! I didn't really know what Thanksgiving was, I'd seen it on Friends and stuff, just pumpkin and turkey everywhere. It was really nice though, to be enfolded into the Vernon clan."
Do you feel like working wih Bon Iver meant that you guys created a more emotional second album?
"I think less that, more that his demeanour and personality is a really encouraging one. I think before, when we were in the studio, we were a lot younger and we've grown up a lot since the first album. I mean, I was talking to someone about this the other day and we've definitely been doing this for a while; I didn't really realise how long it had been. I was 14 when we did our first gig and I'm 26 now, yeah it's mad. We've experienced relationships breaking up and other various things and it just turned out that he had that intangible thing of making you feel like you're in a safe place and free to express that.
Like it's quite a vulnerable place to be, because you're in a studio with people you haven't known from birth and you just have to throw all this shit out, talk about all this stuff and sing about it. If you're not with someone who makes you feel completely comfortable then you're not going to get the best out of it. I think that was the best thing about making this album, we're really thankful to him. It's quite cool that we're still learning stuff, I don't know when that ends, but I think you know that that's when it's time to stop. It's an ever changing thing. I mean, I'm looking forward to making new stuff and seeing what comes out then. We'll try and get a wriggle on with that one."
You've worked with so many great people, but what would be your dream collaboration?
"Ooh you know that's a really good question. Maybe it's just because growing up with two sisters and singing with all of us being girls, it's really nice singing with men, just a different texture in there. We really love Bombay Bicycle Club, I mean I know they've got Lucy Rose and Rae Morris, but if they ever want three Watford slags wailing in the background then that would be really fun. There's a guy called Nathaniel Rateliff and he's really good fun to sing with too, that would be something really good. There has to be some kind of personal connection there, rather than just managers reaching out like 'our artist should sing with your artist' – it would have to be something organic, like a mutual appreciation."
We round off our conversation with pre-show burger recommendations, with some Essex appreciation thrown in as we realise that their guitarist lives 10 minutes up the road from my hometown. All but two of their tour dates have sold out, but tickets to see them in Bournemouth on Sunday 8th November are still avaliable here.