It's nearly here! With just three days until the return of Southampton's hottest music festival (hopefully in terms of both talent and weather), The Edge is getting buzzed for performances from Lily Allen, James, the Jacksons and more. But whilst our preview examines some of the big names appearing this weekend, Common People has never been solely about the music. From the creative geniuses behind Bestival and Camp Bestival, there's a whole world of wonder to explore, with past years showcasing everything from a giant bouncy castle to a rousing Fatman Scoop performance. Here are 10 similarly hidden gems to keep an eye out for in 2018…
1) The World's Largest Disco Ball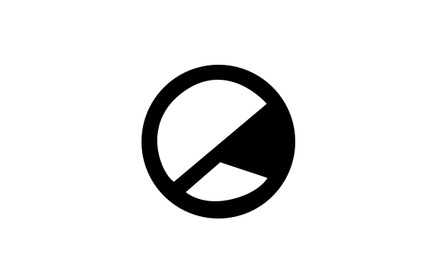 And just when you thought Disco Day couldn't get any better! Measuring in at the same height as your average three-storey building, this gigantic disco ball is officially recognised as the biggest in the world. Some more statistics for you: if you stretched out its 2,500 mirrored tiles, they'd equal a kilometre when laid end to end, whilst the 350 cubic metres of air inside equal roughly a 1,000 beach balls.
Taking centre-stage on Sunday, the world's largest disco ball is the perfect addition to an infectious line-up of disco legends. Dance the day away to Boney M., Prince's legendary band and the Jacksons, all in its sparkling glare.
2) Peppa Pig…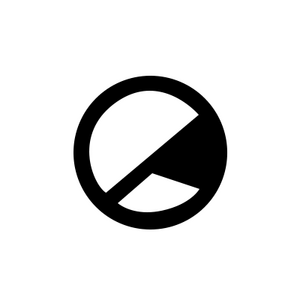 "We'll all be snorting with laughter" when Peppa Pig comes to Common People on Saturday. As one of two recently announced special guests for the weekend, Peppa will make a series of surprise appearances on Saturday 26th May to entertain both the young and old. Just don't show her the Bacon Mac and Cheese stall.
3) …and Peter Rabbit!
While Peppa entertains us on Saturday, Peter Rabbit will be hopping along on Sunday to join in with the disco fun. Having "escaped from Mrs McGregor's garden", Peter will likely be looking to repair his reputation after a blueberry-related scandal in his recent big-screen outing. He'll appear at various intervals across the Sunday, charming little ones and big ones alike.
4) The Great Solent Gin Festival
Common People is well known for its exquisite taste in food and drink, and this year marks the launch of the 'Great Solent Gin Festival'. With 50 gins hand picked by Common People mastermind Rob da Bank, a vast array of UK home-grown drinks can be enjoyed under the May sun. World Gin Ambassador Emma Stokes – a.k.a. 'Gin Monkey' – will be holding masterclasses across the weekend. Flavours include 'Bathtub, Conker and Bulldog', which hopefully taste nicer than they sound.
5) Sugar Skulls Cocktail Bus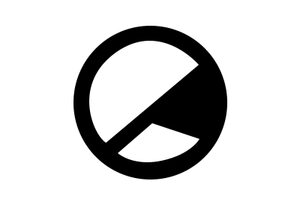 If gin isn't your tipple, the Sugar Skulls Cocktail Bus is also heading to Common People this weekend. While you enjoy a variety of aural appetizers, the bus will be blasting your favourite dance tracks long into the night, with iconic Southampton club Junk – soon to be followed by the letters R.I.P. – presenting an '80s boogie bar. Here you can embrace the disco theme of the weekend while also drinking the day away.
6) Punch and Judy Show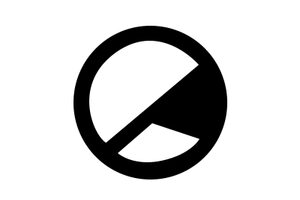 This year's Common People welcomes puppetry's most dysfunctional marriage, Mr. Punch and his wife Judy. This quintessentially British puppet show is leaving your favourite local beach for Southampton Common, bringing Punch's anger issues with it. Whether you find it enjoyable or mildly disturbing, the Punch and Judy show is showing across the weekend… so enjoy it, maybe.
7) Elvana: Elvis Fronted Nirvana
Quite simply the most bizarre idea for anything ever, Elvis Fronted Nirvana – or 'Elvana' – are back at Common People for another year of leaving audiences in slightly stunned bemusement. I would write more words here, but their website's description is far better than anything I could conjure:
"From the bowels of Disgraceland, Rock & Roll icons of the afterlife are raised from the dead! Rock & Roll meets Grunge as Elvis fronts Nirvana and gives the band the front man it's been missing since '94. Elvana tear through Nirvana's catalogue whilst splicing in grunged up sections of the king of rock & rolls finest moments, culminating in an audible orgasm of overdrive & old school Rockabilly. It smells like cheeseburgers and teen spirit, daddy-o!"
8) Batala Portsmouth
The South Coast's best Afro Brazilian Samba Reggae band is back for the second year running. They'll be randomly popping up around the site to bring loud and infectious joy to the masses, and with their vibrant dancing and bright costumes, they're bound to draw a crowd. It's just a shame they're from Pompey, really.
9) Lily Allen singing 'F*ck You'
"You're just some racist who can't tie my laces / Your point of view is medieval / F*ck you, f*ck you very, very much"
Come on, this is gonna be iconic – just make sure Peter Rabbit's massive ears are covered first. As Saturday's headliner, Lily and her catalogue of brilliantly witty music is surely the most anticipated event of the weekend. She's currently scheduled to perform at half past nine – don't miss her!
10) The Edge Coverage
There'll be a different array of friendly faces this year, but if some pesky student journos ask you what you think of this year's line-up, it's probably us. If you can't make it down to the Common this weekend, you can keep up with the weekend across our social medias – that's theedgesusu on Instagram, Snapchat and Twitter. Experience Common People's sunny, music-y glory through your favourite screen.
Common People returns to Southampton this weekend (26th–27th May). Tickets are still available from southampton.commonpeople.net.