September 13, 1916. This day, 100 years ago, saw the birth of Roald Dahl, who went on to become one of the world's best beloved children's authors. Creating worlds where gobstoppers were everlasting, and peaches were giant, and giraffes and pelicans can be friends; the man immersed children in the fantastical, and made generations of children grateful for him doing so. As well as this, his adult writings proved to be witty and whimsical, aiding many people's love of the author right into their adulthood. In this collaborative feature to honour what would have been his 100th birthday, the writers here at The Edge decided to reflect on our favourite works of Dahl.
George's Marvellous Medicine
For me, George's Marvellous Medicine is everything Roald Dahl's work should be. It holds a special place in my heart as one of the first shows I saw at the theatre and let me tell you, you've never seen magic like a woman growing ten foot taller in front of your very eyes. Now? I know it was all ladders and stunt cables, but at the time? There was nothing more incredible.
This sense of the extraordinary and belief in the unbelievable is found throughout this book as well as Dahl's other works of children's fiction, but I don't think there is a Roald Dahl story quite as special as this one. At the heart of it all, George's Marvellous Medicine is all about a bored little boy getting into trouble and giving his grumpy old grandmother a dose of her own medicine with a little alteration; adding bits like brown paint and shoe polish and peppercorns and gin with a wonderful playfulness that is, to me, so quintessentially Roald Dahl.
words by Holly Hammond
Matilda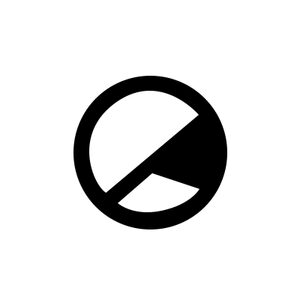 "Just because you find that life's not fair it doesn't mean that you just have to grin and bear it"
Matilda was first introduced to me when I was gifted it for my birthday, with the words 'We hope you enjoy this book as much as we did' written on the inside cover. Fast forward nearly 14 years later, I still have the book and it's still one of my favourites.
I loved the story of a young girl who just wanted to read all the time because I was also a young girl who wanted to read all the time. Unlike Matilda, I had incredibly supportive teachers (namely Mrs Maley who was the best English teacher ever) and a loving family, but I loved reading how she overcame the bad things in her life and made her own happy ending.
I even went to see the stage play at The Cambridge Theatre this year, and it made me so excited to see one of my favourite books, having been made into a film, having such an incredible set and music and lyrics by Tim Minchin. 'Matilda' is a story I can constantly go back to in all of its various formats, and still love.
words by Carly-May Kavanagh
Charlie and the Chocolate Factory and Charlie and the Great Glass Elevator
When you think about Roald Dahl, arguably the first thing you'd associate him with is Charlie and the Chocolate Factory. As one of his most famous books, it's a wondrous tale that teaches valuable life lessons in regards to not being greedy, arrogant, spoilt or rude, and at the same time captivating audiences with mystique and wonder which is not so much happiness, but more sheer amazement and confusion. One of my personal loves from the novel is the humility of Charlie Bucket, someone who could very easily want more and be disappointed about their situation, but at the same time remains so wholly upbeat and positive about it. It's such a paradox to compare his reaction to events to modern dystopian protagonists for instance, although you could just as easily argue that Wonka's Factory is as much dystopia as Utopia. It's a novel that has captured many people's hearts and will continue to do for many a year to come.
Its lesser-known sequel, Charlie and the Great Glass Elevator is perhaps given the impossible task of living up to it's predecessor, but I did actually always prefer the sequel. It is much funnier, from the egg-evil that is the Vermicious Knids (who have to spell out what they plan to do before doing it), President Gilligrass and his fearsome Nanny; not to mention a brilliant send-up of the political system and the nature of politicians, and the equally funny Wonka-Vite sequence all create a brilliant comedic novel for kids. While Willy Wonka isn't quite so unpredictable in this one, he is still very much beloved and hilarious in equal measure. While it will never be as famous as the first one, it does have its own special charm that makes it a great kids book outright.
words by Robert Pratley
Fantastic Mr Fox
Foxes are an integral part of lore, and of world mythology. From Japanese kitsune to Reynard the Fox to Disney's Robin Hood, foxes as clever, charismatic and wiley is a character archetype the world over; and one which so easily catches the hearts of children. This is what always shone through Roald Dahl's Fantastic Mr Fox for me, with an almost anti-hero protagonist that kids can cheer for and rile behind. As a goody two shoes child who never misbehaved for sheer fear of making my mum sad, it was wonderful to read and enjoy stories of mischievous heros, of the 'naughty but nice' good guys that Dahl wrote so well. Fantastic Mr Fox did this most delightfully – with the snappy-happy rhyme scheme of 'Boggis, Bunce and Bean' paired with the crisp, clean and charming illustrations from Quentin Blake that accompanied the editions of all 90s kids' Roald Dahl books. Truly – it's an utterly fantastic book.
words by Millie Cassidy
The Twits
The great thing about Roald Dahl is his unique penchant for delightful wickedness, and that's what his 1980 book The Twits is all about; terrible people doing terrible things to each other to our great amusement. The book follows a hideous and vindictive couple as they perform escalating tricks on each other, from plopping glass eyes into drinks, to putting frogs in beds and worms in spaghetti… it's all so revolting and wonderful. As a child, I loved this book, as I loved many of Dahl's other novels, because of how funny it was. And as an adult, re-reading the first chapter, I've come to realise how poignant some of Dahl's ideas and life lessons were too. In his description of Mrs Twit, this memorable and eternally relevant quote about inner-beauty still resonates with me even now as a mantra on how to live my life with a sense of pride.
"A person who has good thoughts cannot ever be ugly. You can have a wonky nose and a crooked mouth and a double chin and stick-out teeth, but it you have good thoughts they will shine out of your face like sunbeams and you will always look lovely." 
words by Anneka Honeyball
The Witches
My favourite Dahl book will forever have to be The Witches. Being emblazoned on to the mind when it was read to my class as a child, it was one of the more prevalent novels of my younger days. I still remember the complete and utter fascination at the concept of children being turned into mice, and being even more baffled at Dahl's completely fresh take on his portrayal of witches. The witches' meetings always appeared in my mind to look like what my mum's work conferences looked like and I'm still not quite sure why. Also, the relationship between the unnamed protagonist and his grandmother was very sweet, and as someone who is still rather close to my grandmother, was something I could draw upon. Although, upon reflection, the ending is somewhat dark and morbid for a children's books; as with many other books on this list, it captures the essence of Dahl. It's ridiculous, and funny, and dark and wonderful, and will forever be thought of in high regard. I feel very grateful that witches that turn children into mice do not exist, but also simultaneously grateful that the idea of them is realised in this book. My childhood may not have been the same otherwise.
words by Rehana Nurmahi