Thought it was likely neither quite the exact date of his birth nor death, April 23rd is the day dedicated to celebrating the life and words of William Shakespeare. England's greatest playwright, the Bard has arguably given more to popular culture than anyone else; at least, that you realise. Did you know you have him to thank for the expressions 'green eyed monster', 'wild goose chase', and 'wearing your heart on your sleeve'?
The impact which Shakespeare has had and legacy of his plays cannot be understated. In celebration. The Edge decided to compile some of their favourite of his works – or, rather, our favourites that his works have inspired. We think old Will would be proud that we're still loving, laughing and crying over his creations, lewd though they may at times be! I bet you're waiting with baited breath! (That was one of his, too).
10 Things I Hate About You
Undoubtedly the best film to come from our school days, 1999's 10 Things I Hate About You is quite simply a '90's fuelled masterpiece. Based on Shakespeare's late 16th century comedy, The Taming of the Shrew, the film follows a new student called Cameron (Joseph Gordon Levitt), who falls hopelessly in love with the beautiful and popular Bianca (Larissa Oleynik). To his dismay, Cameron discovers that Bianca is off-limits, due to her father's strict rules about high-school dating. In a crazy scheme to win Bianca's heart, Cameron attempts to find a suitable date for Bianca's older sister, Kat (Julia Stiles) – a fiercely independent and ill-tempered teen who likes "thai food, feminist prose and angry girl music of the indie rock persuasion."
After scaring all of the other boys with even the notion of going out with Kat, Cameron settles on the fearless "bad boy" of the school, Patrick Verona (Heath Ledger). There are millions of reasons to love 10 Things I Hate About You – from it's endlessly funny (and incredibly quotable) script to it's brilliantly '90's soundtrack and the burgeoning chemistry between Kat and Patrick… but perhaps more than anything, what's great about this film is how perfectly it adapts Shakespeare's original tale for a modern teen audience. This isn't a technical adaptation, filled with Shakespearian buzzwords and prose – it's a fun and easy-going watch, which takes the best bits of Shakespeare's comedy and then some.
Words by Anneka Honeyball
The Sims 2, and Veronaville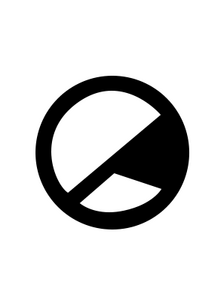 Childhood nostalgia is the natural habitat of the 90s kid turned procrastinating university student, and the Sims is the ultimate franchise for it. We all grew up with various iterations and, with big differences between each installment, the decision at to the best can be polarising. When The Sims gave way to The Sims 2 it came with not so much a steps as a leap forward in graphics, as well as complex pre-created storylines in beautiful neighbourhoods all ready to chose between. One such was Veronaville where we, today, lay our scene.
A green and pleasant land, Veronaville was a little quaint, clearly British town. Players could of course populate it with their own families and architectural creations, but several houses and storylines were already laid out. From the feuding 'Capps' and 'Montys', two families alike in dignity potentially united by love in the youngest generation, to the Summerdream family, who all wore fairy facepaint on their little pixelated faces. I feel like this ridiculous set up was a testament to the extent to which Shakespeare's works have interwoven themselves with what we know as culuture. He popularised narratives and stories so timeless and distinctive, that have so fully melted into the lexicon of tropes and plotlines that we barely bat an eye when they crop up; even in dumb computer games where you can kill people if you delete the ladder from a swimming pool.
Words by Camilla Cassidy
Headlong Theatre's Romeo and Juliet
Travel back with me, to a Year 10 English trip to the theatre; where a group of teenagers prepared to watch Headlong's take on Shakespeare's iconic romantic tragedy- Romeo and Juliet. 
As someone who is a massive Shakespeare fan, but very much a skeptic when it comes to the notion of 'love at first sight', which R&J centres around, I had mixed feelings going into this play. I left with one very clear feeling- one of complete elation, because this captured the very essence of Shakespeare. When I returned and saw the show again a week later, I again left feeling excited about the Bard and the stories he told.
Headlong Theatre decided to take the approach to Shakespeare which has come to be my favourite: they kept the traditional text script, but placed it within a different context. They used modern dress and props and ideas, but at the heart was the beautiful poetry that old Will wrote over 400 years ago. The other thing that made this performance so interesting, was the fact that they really focused on two key themes: time and fate.
They focused on time through the use of a giant clock in the background, occasionally showing us the fact that only a day or two had gone past, and the fact that the entirety of the play takes place over 5 days. They highlighted the theme of Fate by actually repeating some scenes multiple times, each time slightly differently, showing how if the smallest thing had been altered, Romeo and Juliet's fate may have been different.
I will forever have imprinted on my mind the tortured look on Daniel Boyd's Romeo's face as he screamed, 'All creatures may look on Juliet, but not Romeo', and Catrin Stewart's Juliet's complete awe- astounding take on the soliloquy before she drinks the poison. I will also always have the memories of the balcony scene being done on the end of our row, and all of us dying inside slightly, because hot damn, Romeo was a beaut.
Every Romeo and Juliet I will ever see, will always be compared to this one; and probably- none will live up to it.
Words by Rehana Nurmahi
Gnomeo & Juliet
Okay, now hear me out a second. Culturally, we all love a bit o' Romeo and Juliet. It's probably one of Shakespeare's best known works… but it's one arguable flaw? The tragic ending, in which no-one is happy and (mostly) everyone's dead. Granted, the tragedy is what makes the tale so poignant and beautiful, but it isn't half depressing. So, if you're trying to introduce kids to the wonders of Shakespeare, without emotionally scarring them too early, Gnomeo & Juliet – the 2011 animation in which everyone's a gnome and falling in love doesn't mean you die – is pretty good going.
It tells the classic Shakespeare story, in a nice, kid-friendly way; Gnome meets gnome, gnome falls in love with gnome and then after some kerfuffle between enemy gnome factions, it's a happy ever after. It's also got a great voice cast, including the likes of James McAvoy, Emily Blunt, Michael Caine, Maggie Smith, Jason Statham and Matt Lucas. Oh, and the music is by Elton John and Lady Gaga. Put all that with Shakespeare and you've got something wonderful.
Words by Anneka Honeyball
The Hollow Crown
Fun and slightly twisted modern adaptations aside, we're also capable of honouring the Bard in a more traditional fashion, as is evidenced in the 2012 mini-series, The Hollow Crown. The BBC series brings Shakespeare's history plays to life, offering a distinctive view on the lives and times of Richard II, Henry IV and Henry V. Starring the likes of Jeremy Irons, Ben Whishaw and Tom Hiddleston, the series really showcases our passion for Shakespeare's material and the incomparable and deeply admirable way in which our British actors can tackle the language and prose. Gritty, hard-hitting and fairly faithful, the series is set to return later this month, with Benedict Cumberbatch at it's helm.
Words by Anneka Honeyball
James McAvoy's Chef Macbeth
Having studied Macbeth a good four or five times over the years, I have seen many the adaptation. From the brilliant (2015 Fassbender and Cotillard version), to the downright creepy (that one BBC animation), there have been many that have struck a chord with me. However, one of the most inventive, and definitely one of my favourites, would have to be the 2005 Macbeth starring James McAvoy and Keeley Hawes.
The adaptation featured as part of the Shakespeare RE-told series produced by the BBC (their Much Ado is also great btw), and transferred the story to a modern day kitchen. The three witches become three dustbin men, King Duncan becomes a renowned chef who takes the credit for most of the handiwork of his greatest chef Joe Macbeth, and the Thane titles are switched for Michelin Stars…
As a concept, it sounds truly bizarre, but it's carried off in a way that is delightful to watch and this makes it an absolute gem. The reason that it does work so well however, I do think is largely down to the talented cast it boasts. Keeley Hawes' Lady Macbeth is evil and sexy and so so so dark and brilliant. She shows her descent into madness in a way that you really feel it in your soul. James McAvoy is brilliant as the title character, as he should be, considering the fact that he also went on to play it on stage. He shows both the ruthless ambition, and the sensitive apprehension  of Macbeth in equal parts and it makes for a stunning character study. Alongside each other, the chemistry and dynamic works so well and their presence is so tangible to the audience. Oh did I mention that Richard Armitage is in the version too… because he is.
Anyway, my point is- for those who like the stories, but can't quite stomach the old-school language; this and its subsequent counterparts in the series, are a brilliant and entertaining introduction to Shakespeare.
Words by Rehana Nurmahi