End of the Road Festival 2016 at Larmer Tree Gardens is shape up to be amazing this year, with a line-up including Bat for Lashes and Animal Collective and with yet more acts still to be announced. End of the Road also has some great lesser known acts with some guaranteed to make it big in the near future.ere are five of the artists worth seeing.
Devendra Banhart
A Venezuelan-American singer-songwriter, Banhart's music is eerie, subtle, smooth and dark with intricate acoustic guitar picking and atmospheric vocals. Banhart is known for his alt-folk and Spanish folk inspired ballads, almost perfectly exemplified by track 'Your Fine Petting Duck'.
His set as End of The Road won't be one to dance to, but rather one to chill on the grass with a pint in the British sun to.
Dilly Dally
Female fronted band Dilly Dally are quite the opposite to Banhart, and boats distorted riffs and raw half-shouted vocals. This band are a riot, rowdy and unpolished. Not only are Dilly Dally up and coming, so a great act to support, but their music will be perfect for the upcoming summer and festival season.
Sunflower Bean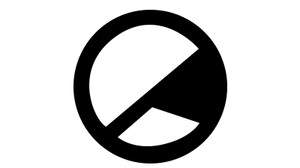 This Brooklyn trio are full of summer vibes with dreamy vocals and uplifting beats. With a grungey style, and fitting with the modern revival of psych-rock, Sunflower Bean are also ones to watch, fitting with the current trend. Edgy and melodic, you don't want to miss this band when they reach our own shores.
The Big Moon
Having recently played our beloved Joiners, The Big Moon are the girl band you want to see. They fit perfectly with the rise of indie girl bands like Hinds, and should be on the viewing list for fans of HAIM or Sara Bareilles. The Big Moon also have a sunny festival vibe; think along the lines of Gold Motel, or a more rock-tinted Circa Waves.
The band still have a fairly small following; but we don't see that lasting for long.
King Gizzard and the Lizard Wizzard
And, whilst they're not a particularly new band, King Gizzard and the Lizard Wizzard are worth seeing just for their unusual sound. It's something that can only be described with adjestives such as psychedelic and trippy. Despite the strange listening experience, some of the melodies are pure genius.
A true festival experience should help open your minds to new sounds and give you a chance to experience different artists, and no one could do that quite as well as these guys..
End of the Road Festival 2016 takes place on 2-4th September at Larmer Tree Gardens. Tickets are available to purchase here.