Representing The Edge, I had the pleasure to interview one of film's real rising stars, Natalie Burn, to talk about how she got into film, what her future holds and also about her upcoming new release, which she both produced and starred in.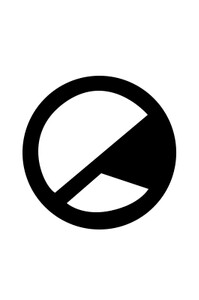 Let's start at the beginning Natalie, and the fact you starred alongside screen titans Schwarzenegger, Ford and Stallone in the Expendables 3. What was it like working alongside such esteemed, iconic actors?
I did get to meet Arnold and Harrison! They are incredible actors and they have always inspired me, being the action stars that they are. I was most impressed with Sylvester Stallone's drive to not let anything get in his way, for example the way he created Rocky and proved he was the best choice for the role.  It's a great story of persistence and not giving up on your dreams. I did get the chance to share the screen with Mel Gibson, and from talking with him I learned his commitment to characters – he deeply explores his roles and I was fortunate to get to watch some of his process live. He makes it very easy to work with him.
You have a wide array of skills – you choreograph, can sword-fight, do two martial arts, sing and model! If you hadn't become an actress what job do you think you'd have done instead and why?
I guess if I hadn't become an actress, I would have most likely continued on the path of ballet, I've done it since I was three years old.  Ballet was my first passion; I will never lose the love that I have for that art, the music, and the stage.
You do all your own stunts Natalie, which is really awesome, but also quite dangerous! Do you ever worry about getting hurt? Have you ever had any very near misses?
In one scene in Left to Die, we had a huge fight sequence that took place in a Mexican town, one of the guys by accident fell on my ankle after the director called cut, and scarily enough I heard a crack.  I could barely walk the next day! I wrapped it really tight and we did many of the scenes in one take, as I was worried we would have to push back production. Luckily I managed to make it through. It's a small price to pay to do what you've dreamed of your whole life.
So on the topic of your new release, Left to Die. It's your own creation, and it is a film which deals with the brutality and terror of human-organ harvesting; why did you choose this theme?
I wanted to touch on a topic that isn't really talked about, and I wanted to make an impact. One day I read an article about a boy that was found on the streets of China with his eyes missing, and it was just an awful story. That's when I was inspired. I believe it's always good to have some kind of message or eye opening experience with the movies we make, instead of making a movie for the sake of making them. Of course as a producer, making a film comes along with the question: what can sell?  I've always loved action and wanted to add that in my film. I thought this would be the perfect way to showcase what I can do due to so many years of ballet training.
So do you prefer producing to acting?
Producing versus. acting, I love both – acting is my passion and I love it and would like to do nothing other than just act; it gives you the creative outlet that is much needed, but today I feel that to get that freedom as an actor on the projects you really desire, you have to be involved on the producing side, which at times isn't the most fun, but gives you a better understand of the business as a whole.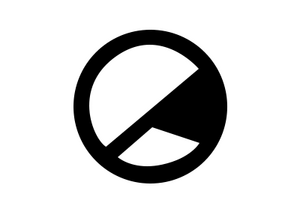 Was any of your character, Billie, inspired by real life events or experiences you had been involved in? Mainly in reference to her martial arts skills because you yourself are quite adept at it as well!
I had a few years of prior martial arts experience; it came to me fairly naturally, since I had a strong dance background with good flexibility.  I began my training with Benny the Jet at the time, back when I was at the Lee Strasberg School, and I told him that one day I would make a movie to use his martial arts skills and he would star in it. It wasn't easy to fit that in with the meetings and all the other pre-production work that needed to be done as a producer, but Benny was very thrilled that I kept the promise I made to him a few years back and we indeed shared a screen together after all.
Finally, you also sang the theme song for Left to Die, which perfectly captures the emotion of being hunted. Are there any particular lyrics which stand out for you? And lastly, would you write a theme for another film or franchise if given the chance?
I worked with the writers of the soundtrack and the theme, Mark Gozman and Ethan Edwards. They did amazing work with lyrics and helping me with my singing and performing the song 'Awaken'.  They did a great job of capturing what was in the film and transitioning it into the song. The lyrics that stick out for me would be to, "finally awaken…" Every day we are opening our eyes and awakening to new things and opportunities, they are simple but have a lot of meaning behind them. It's available worldwide on iTunes. I would do another recording, especially since it's such an amazing part of the process! 
Natalie Burn. A lovely, talented young actress who certainly has the potential and drive to make it to the very top in the future. Certainly one to watch!
Left to Die is available now to buy from Kaleidoscope Home Entertainment.