With the Academy Awards looming tonight, and all eyes firmly looking forward to the frivolities and festivities, it seemed appropriate to spend a little time looking the other way. The Oscars is arguably the biggest night out in the entire showbiz calendar, and is exploited as a chance to win fans and play up to the camera. But when celebrities win, it's also an emotive opporunity to thank everyone who has brought them this far, to this achievement, and to take loud and public stances on the most important issues of the day. It is also often in these moments that we recognise that the distantly removed and glittering celebrities we see on screen are people, too.
But, being people, everyone reacts different. Here, writer Hollie ponders some of the most notable Oscar wins – not for the achievment that led them to take the stage, but rather for what they did on it.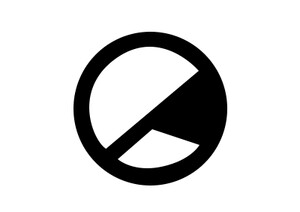 Sally Field
Sally Field is responsible for what is arguably the most quotable line in Oscar history. In 1984 she won the Oscar for Actress in a Leading role for Places in the Heart, five years after winning the award for the first time. "This means so much more to me this time," she exclaimed. "The first time I didn't feel it, but this time I feel it. And I can't deny the fact that you like me. Right now, you like me!"
Daniel Day Lewis
Daniel Day Lewis made history in 2013 when he became the first male performer to win three Oscars for leading roles. He has always had a talent for delivering Oscar speeches, however his most memorable moment was not his speech but the announcement of his name. His first win in 1990 was possibly the only time when every other nominee can be seen jumping and cheering with joy for a fellow nominee. Kenneth Branagh, Tom Cruise, Robin Williams and Morgan Freeman all shout for joy as though they themselves had won the award. They all look in Day Lewis' direction and show a true appreciation for his brilliance in his role as Christy Brown in My Left Foot.
Joe Pesci        
By contrast, when Joe Pesci won the Oscar for Best Supporting Actor in Goodfellas the next year, he delivered one of the shortest Oscar speeches of all time, simply stating, "It's my privilege, thank you." Did the job, I suppose.
Roberto Benigni
Roberto Benigni refused to accept his award modestly when in 1999 he won the award for best foreign language film for Life is Beautiful, Benigni climbed over the seats and quite literally skipped to the stage. He was bursting with pride and brought a smile to the face of everyone watching. The official Oscars youtube has the video entitled 'Roberto Goes Wild', and it's pretty endearing to watch.
Ben Affleck and Matt Damon
In 1998, the two childhood best friends gave a joint acceptance speech for the best original screenplay award for Good Will Hunting. Their appreciation and sheer euphoria over the award was evident as the two listed name after name of people to thank, almost too excited to even speak.
Gwyneth Paltrow
Gwyneth Paltrow is famous for her Oscar acceptance speech in 1999, when she won Best Actress for Shakespeare In Love. She thanked nearly every single person present in the room as she – quite literally – sobbed uncontrollably on stage.
Halle Berry
Halle Berry was another emotional wreck when she won the Best Actress award in 2002 for Monster's Ball. Deservedly. "Oh my god," she sobbed, "this moment is so much bigger than me." Halle Berry was the first black woman to win the award, as she stated that the award was for "every nameless, faceless woman of colour that now has a chance because this door tonight has been opened".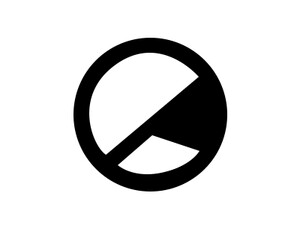 Hattie McDaniel
In 1940, the 12th Academy Awards were held at the Cocoanut Grove nightclub in The Ambassador Hotel. The hotel had a strict no-black policy, so it was a special exception for McDaniel to even be let into the building.
She won the award for Best Actress in a Supporting Role, but could not even sit at the Gone With the Wind table, and instead had to sit at a small table at the back. She made history in becoming the first African American to be nominated and win an Oscar. She went on to have long career throughout the entertainment industry, and has two stars on the Hollywood Walk of Fame.
 Marlon Brando
In 1973, Marlon Brando declined the award for Best Actor for his role in The Godfather. In his place was Native American actress Sacheem Littlefeather, who stated that Brando could not accept the award due to the treatment of Native Americans by the film industry. This event was marred by further controversy, with Littlefeather's now famous speech being completely improvised after Academy officials barred her from reading Brando's written statement and stated they would force her ejection if she attempted to read it.
Patricia Arquette
Patricia Arquette won the award for Best Supporting Actress for Boyhood in 2015. She used her speech to make a political statement where she demanded gender equality. "We have fought for everybody else's equal rights," she said. 'It's our time to have wage equality once and for all and equal rights for women in the United States of America". Her speech was met with loud applause, notably from Meryl Streep and Jennifer Lopez.
Eddie Redmayne
Eddie Redmayne was overcome with emotion when he won 2015's Best Actor award for his role in The Theory of Everything. Redmayne stated, "I will be its custodian," saying that the award was meant for all sufferers of ALS. His most charming moment however, was during his speech where he catches a glimpse of the award in his hands and exclaims, "wow!".