Studio Ghibli, Inc. is best known for its anime feature films such as My Neighbour Totoro, Princess Mononoke and The Cat Returns, but has also produced several short films, television commercials, and one television film. The studio was founded in June 1985 after the success of Nausicaä of the Valley of the Wind (1984), with funding from Tokuma Shoten.
Eight of Studio Ghibli's films are among the 15 highest-grossing anime films made in Japan, with Spirited Away (2001) being the highest, grossing over US $274 million worldwide. Many of their works have won the Animate Anime Grand Prix award, and four have won the Japan Academy Prize for Animation of the Year. Astoundingly however, four of Studio Ghibli's films received Academy Award nominations in the United States. Spirited Away won a Golden Bear in 2002 and an Academy Award for Best Animated Feature Film in 2003.
However, on August 3, 2014, Studio Ghibli announced it was temporarily halting production following the retirement of director Hayao Miyazaki. To commemorate their success on the world's stage I've decided to explain why they really need to be on the shelf along with the thousands of Disney films you've got hidden.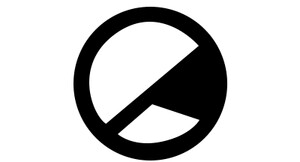 Studio Ghibli's films are an iconic favourite of non-western animation because while they provide a beautiful story for children they also appeal to the adult in us. It's hard not to get sucked in to these rich canvases with their often head-strong protagonists. Every one is a blend of adorable naivety and fierce determination and, from abandoned Chihiro to mechanic Fio, it's hard not to fall in love with them. The great thing? So many of the protagonists are female. On top of that is the face that though you have an undertone of romance the majority do not end fulfilled. This isn't your typical princess who needs saving. These girls have steel.
Similarly to Disney, and even DreamWorks, Studio Ghibli seem to love using the absent parent trope of animation but here it's explored through reason. The parents are far from perfect; Chihiro's gorge themselves to the point they turn into pigs and Brunhilde floats off from her wizard/scientist father on the back of a jellyfish because he's distracted, busy working, and so we easily empathise with them. The most heart wrenching however is of course young Satsuki and Mei. Their mother is recovering from a long-term illness and they move to be closer to her with their father. So while there are many fantastical elements to these wonderful films they also deal with serious issues, and rather than just removing parents they address the issue of parenthood itself.
Apart from all of these reasons, of course my final point comes back to the beautiful animation. While not as cinematically developed into 3D the way many are now in Hollywood, Studio Ghibli maintains the skill of actually hand drawing these movies. All this, added to their range of stories from sea-dwellers to WW1 pig pilots, Cat Kingdoms to 13-year-old witches, battles between forests and industrialisation and even animal shifters in moving castles. Studio Ghibli has something to appeal to everybody and, with their strong willed protagonists, is owed the great courtesy of being safely on the shelf with all your other beloved animations. These movies are not merely kid's films; they are pieces of beautiful cinema.
The trailer below is one of my personal favourites, Princess Mononoke: