In 2005 Laura Ricciardi and Moira Demos, graduate students in Columbia University's film program, came across an article in the New York Times about a man from Manitowoc County, Wisconsin. His name was Steven Avery.
Avery had served 18 years in jail from 1985 to 2003 for first-degree sexual assault, attempted first-degree murder and false imprisonment, all inflicted upon Penny Beerntsen as she was going for a run one morning. Despite clear evidence which proved that Avery had nothing to do with the assault and wasn't even in the area at the time of the incident, Avery was convicted.Thanks to improvements in DNA testing, Avery was exonerated in 2003 based on DNA evidence and he walked free from prison after almost two decades spent within.
The Avery case became mainstream news and caught widespread attention; a state legislator introduced legislation to prevent anyone else from suffering from wrongful conviction in the future as Avery had. The 'Avery Bill' was passed on October 31st 2005 to prevent wrongful convictions, later renamed the 'criminal justice reforms bill'.
Steven Avery filed a $36 million federal lawsuit against Manitowoc County, its former sheriff, Thomas Kocourek, and former district attorney Denis Vogel. However in the midst of this lawsuit, photographer Teresa Halbach is reported missing after a scheduled meeting with Steven Avery on the grounds of his Auto Salvage company. On November 11th 2005, Steven Avery was charged with the murder of Teresa Halbach.
This is where the story of Making a Murderer begins.
The 10 part Netflix documentary, written and directed by Laura Ricciardi and Moira Demos, has, since its release on December 18th 2015, taken the world by storm. Online message boards are populated by binge watchers who have plowed through the series and feel the need to talk about what they have witnessed. Speculation and discussion videos have cropped up on YouTube, and the show has rocketed up the Top 250 TV shows list on IMDB, placing inside the Top 30.
So why has Making a Murderer become so revered in such a short time? But more importantly, why should you watch it?
1) It's very much a real story.
So often TV shows and films are knocked down by viewers for a lack of realism or, in the case of biopics, not respectably portraying certain events. With Making a Murderer the story is 100% real, the characters are 100% real, and the effects of the events are 100% real. The story of the show is so gripping and so surreal that at times you forget that you are watching a true story unfold, the realisation of this makes the whole experience that much more evocative, shocking and engaging.
These events received significant media coverage at the time in America but Avery's story never quite reached our shores here in the UK. The show is as much an informative piece of television as it is a product of entertainment.
2) The presentation and direction.
It's amazing to think that Laura Ricciardi and Moira Demos were still only students when they began chronicling Avery's story. Making a Murderer is a 10 year piece of work; countless hours of footage, numerous interviews, multiple phone calls. The two of them never appear in front of the camera; this only serves to draw us into the show further (as stated in the previous point, you'll forget that it's not fictitious).
You would never expect a documentary to draw your attention in the way that Making a Murderer does. It's no surprise really that so many people binge watched the show.
3) Who knew court cases could be so interesting?
It may come as a shock to some that the show's best episodes are arguably those that feature Avery's trial.
The words 'court case' may not sound like the most attractive phrase when you start to watch a TV show, but I'd be lying if I said that Making a Murderer hasn't at least slightly sparked my interest in courtroom dramas. Two people that have emerged from the show in probably the most favourable light are Dean Strang and Jerry Buting, Avery's defence lawyers. Strang and Buting have received overwhelming praise from fans of the shows and other professionals in their field for their incredible defence of Avery and their case for his innocence.
Again, praise must go to Ricciardi and Demos for their excellent direction, sifting through 200+ hours of court footage to condense it into a 10 hour long show, several hours of which are not centered on Steven's trial.
4) It's evocative.
I'm not a law student, nor am I a criminology student, however I know a miscarriage of justice when I see one and I can tell when there is serious foul play afoot.
Making a Murderer features both of the above in abundance, a boy does it make you mad.
If you want a show that is going to engage you and stir up visceral emotions within you then stop reading this article and start watching Making a Murderer. …OK, maybe don't stop reading now, but definitely start watching as soon as you've finished.
Again, the fact that this is all a real story only makes the show that much more evocative, to know that these events and circumstances were allowed to develop and actually happened in the corrupt and disturbing Manitowoc County, Wisconsin. Several people involved in this show are certainly engaged in rather questionable practices, but I will let you find those out for yourself.
5) It's an ongoing story…
The 10 year process of Making a Murderer is still going on…
…Crazy eh?
Ricciardi and Demos have teased fans who have been clamouring for a second season by revealing that they are still following the story and speculation is rife that we will continue to witness where the story of Steven Avery and Manitowoc County will go.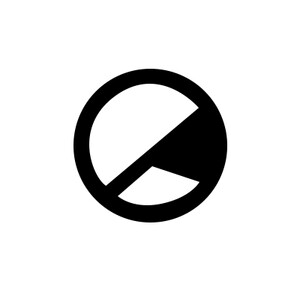 So if you haven't already seen Making a Murderer on Netflix then do yourself a favour and treat yourself to one of the most incredible documentaries of all time. You will not be disappointed.
Plus, you can officially join the Dean Strang and Jerry Buting fandom.
All 10 episodes of Making a Murderer are available on Netflix now.