After Lady Gaga won her first Golden Globe Award this week, praise was heaped on the 'Bad Romance' singer. One person however seems to disagree. Respected song writer Linda Perry who is best known for penning Christina Aguilera's 'Beautiful' has taken great issue with the Queen of monsters.
The 50-year-old American singer took to Twitter to explain why she thinks it's unfair that Gaga could potentially walk home with an Oscar on 28th February. The popstar is nominated in the Best Original Song category at the 88th Academy Awards for her co-write on the rousing ballad, 'Til It Happens To You'.
The track was supposedly written in collaboration with legendary songwriter Diane Warren​ for the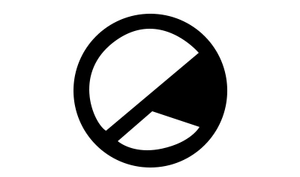 documentary film The Hunting Ground,​ but Perry has now contested Gaga's contribution to the songwriting process.
The former 4 Non Blondes singer, Perry, has claimed that Gaga re-wrote a single line of the track (at most) before recording it. She also suggested that there was another female singer in mind before Lady Gaga laid her vocals on the song.
However, Perry has undoubtedly forgotten one very big thing in her tirade. While the track is undoubtedly well written, when it comes to Oscar nominations, who or who didn't write it is regardless. The track would arguably not have received such acclaim were it not attached to Lady Gaga's voice, brand and business. Gaga is so iconic that she can attract a global audience if she eats something. Unfortunately without her selling power, this song may not have attracted the audience it truly deserved.
Overall Perry's argument is irrelevant. While, yes, well written, 'Til It Happens To You' has been nominated for more than just the lyrics. The song has been nominated for featuring on a very much needed campus based documentary, The Hunting Ground, which premiered last January. Directed by Catherine Hardwicke (Twilight) and featuring Nikki Reed, the music video depicts disturbing images that hit home about this horrific ordeal. The song was dedicated to survivors of sexual assault around the world, and a portion of the proceeds were also donated to organisations that work with and support survivors of rape and sexual assault.
This is why the song is nominated. This is why it was noticed, because of its link to an outstanding issue across the US as well as further afield. While Perry wants to quibble over who penned the track, it is only the link with the hard hitting documentary that truly cements it as 'Oscar Worthy'. The song deserves the Oscar because of it's social and political importance, not simply because of the writing. Should it win, I'm sure both Gaga and Warren will point towards this significance rather than simply accept praise for their talent. Clearly, Perry still needs to receive this kind of lauding.
Lady Gaga and Diane Warren will face tough competition from Sam Smith's Spectre Bond theme 'Writing's on the Wall' and The Weeknd's Fifty Shades of Grey single 'Earned It' in the Best Original Song category.
The other contenders include J Ralph and Anton's 'Manta Ray' from Racing Extinction, and David Lang's track 'Simple Song #3' from Youth.