It is with much sadness that the world saw the passing of Alan Rickman, beloved British actor, on the 14th January at age 69 after a battle with cancer. A giant of both stage and screen, the man remained humble while bringing enormous talent to a variety of acting and directing roles that have endeared him to fans across generations. Everyone has a favourite Alan Rickman character, and today The Edge's writers came together to recall and commemorate their personal favourites of his works, and the impacts he has left on the world of entertainment and culture.
"Actors are agents of change," Rickman said. "A film, a piece of theatre, a piece of music, or a book can make a difference. It can change the world."
Harry Potter
For 10 years (2001-2011) Alan Rickman graced our screens over the course of eight films in what will perhaps be his most fondly remembered and recognized role, Professor Severus Snape in the Harry Potter series.
The series allowed Rickman to showcase his incredible range, he portrayed the strict and mean teacher that we all feared in The Philosopher's Stone, The Chamber of Secrets and The Prisoner of Azkaban. He took a slight step back in The Goblet of Fire and The Order of the Phoenix, but in taking a step back, Rickman was allowed to take a more lighthearted approach and engage in some funner moments which caused us all to start to love Professor Snape a little more than we thought we would – who could forget the Ron Weasley book slap?! 
However his character was soon thrust back into the forefront with that scene in The Half Blood Prince.
Suffice to say, the love we had for the character (though never Rickman himself) started to wane.
But it was The Deathly Hallows – Part 2 which brought Rickman his finest moments of the role, and his redemption in the eyes of the fans, as he showcased his sinister, heartfelt and grandiose aura in a powerful performance that, at least in the eyes of this writer, deserved an Oscar nomination.
Farewell, Mr Rickman, and thank you for a truly fantastic performance.
Words by David Mitchell-Baker
Robin Hood: Prince of Thieves
1991's Robin Hood: Prince of Thieves has a lot of things wrong with it, but the one thing it got so incredibly, incredibly right was the casting of Alan Rickman as the Sheriff of Nottingham.
He was the classic textbook villain: evil, with a hint of stupidity, and just the right number of stupendously quotable lines in the script. He throws tantrums, he causes a fuss, yet he still manages to be slightly scary in amongst the general hilarity- and I think that's a testament to Alan Rickman's acting ability.
Although I, like pretty much every other child born in the 90s, grew up seeing Rickman as Snape- for me, this is the role of his that takes me back to my childhood. This was the role that led to my brother and I constantly trying to imitate the man's infamous voice so that we could say "I'll cut your heart out with a spoon" and "call off Christmas!" in the exact right tone.
The role of the Sheriff of Nottingham is one that has been played by an infinite number of actors over the years, and will continue to be interpreted a million different ways in years to come, but Alan- you'll always be my favourite. You know what, maybe we should call off Christmas in his honour.
Words by Rehana Nurmahi
Epic Tea Time with Alan Rickman
'Epic Tea Time with Alan Rickman' is exactly what it says on the tin: a strangely captivating seven minute scene of Alan Rickman doing just that, making tea. We are invited to study every movement that Rickman makes, every surly lip curl and twitch of the brow. He acts with a certain prowess, as if he is the teacher of how to make epic tea and we the pupil, studying closely, utterly captivated by his every movement.
That's what makes this one of my favourite depictions of Alan Rickman. It's nothing grandiose, but it's rare to find an actor who can so completely hold your gaze whilst making a cup of tea in slow motion. That's the thing with Alan Rickman, he has such a presence that it does not matter what he is doing. In honour of him, I propose we make every tea time more epic (though it's probably best not to overturn the table and smash the glass at the end).
Words by Amy Wootten
Sense & Sensibility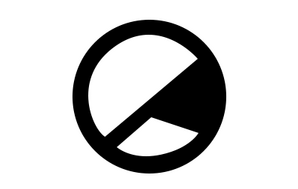 Following today's sad news I wanted to pay a tribute to Alan Rickman for all the hours I spent with the character he played. Indeed, this brilliant actor will stay forever in our hearts by all the times he made us cry, smile or even laugh. One of his movies is particularly anchored at the core of my moviegoer's life.
Rickman made me discover the meaning of chivalry and gentleman when he played Colonel Brandon in Sense and Sensibility. This film adapted from Jane Austen's masterpiece was the key that immersed me in the English romantic fiction. Starring Emma Thompson, Kate Winslet, Hugh Grant and Alan Rickman, the movie was released in February, 1996 and was directed by Ang Lee. Thompson even said in an interview that she was delighted to see Rickman in a sweet and romantic role. Undoubtedly, this movie shows the real talent he had as an actor.
Words by Lisa Veiber
Dogma
As arguably one of the world's most naturally talented and well-spoken actors, Alan Rickman brought a sense of class to whatever film he was in. Even if that film happens to be a foul-mouthed Kevin Smith comedy about evil angels attempting to exploit biblical loop holes to get back into Heaven. Dogma is a positively bonkers film, yet Rickman still brings so much energy and classical enthusiasm to it, treating his pissed-off angel Metatron with all the thought and care of any of his more serious roles. What's more, he might well be the film's funniest character too, showing off an unexpected penchant for great comedic timing. Dogma is just further proof of how Rickman's talents knew no bounds.
Words by Ben Robins
Sweeney Todd: The Demon Barber of Fleet Street 
This 2007 musical horror film directed by Tim Burton was an adaptation of Stephen Sondheim and Hugh Wheeler's Tony Award-winning 1979 musical of the same name. It re-tells the Victorian melodramatic tale of Sweeney Todd, an English barber and serial killer who murders his customers with a straight razor and, with the help of his accomplice, Mrs. Lovett, processes their corpses into meat pies.
Rickman took on the antagonist role of Judge Turpin and of course was simply brilliant. His combination of eloquent lawman and lecherous father suited the role to a tee and allowed him to show off his musical talents too. Rickman performed brilliantly and steals the spotlight whenever on screen, it is impossible not to fall in love with this film simply because of him. The film went on to win a number of awards, including the Golden Globe Award for Best Motion Picture – Musical or Comedy, the Golden Globe Award for Best Actor – Motion Picture Musical or Comedy and the Academy Award for Best Art Direction.
Words by Natalie Fordham
The Hitchhiker's Guide To The Galaxy
In the 2005 film adaptation of Douglas Adams' comic sci-fi series, The Hitchhiker's Guide to the Galaxy, Rickman made a memorable vocal appearance as Marvin the paranoid android. Using Rickman's iconic dulcet tones to bring life to a self-professed "manically depressed" robot proved to be a stroke of genius, as Marvin steals every scene with his weary, pessimistic quips on life and the universe. Watch a compilation of Marvin's appearances throughout the film in the video below.
Words by Anneka Honeyball
Die Hard
For an actor's first venture into film, the big-budget 90s action flick Die-Hard is the way to go. Alan Rickman cemented his face into cinema history with his portrayal of German terrorist Hans Gruber, against Moonlighting's Bruce Willis.
Die Hard marked the careers for both actors – with Willis as an action movie icon, and Rickman beginning of one of the most prestigious film careers of the 21st century. Rickman's skill in acting allowed a villain to be portrayed as we'd never seen before on screen. He gave Gruber an undeniable presence, a hard task when set against a witty actor such as Willis.
Words by Sophie McEvoy
Truly Madly Deeply
An underrated, but beloved cult classic, Anthony Minghella's 1990 film, Truly Madly Deeply saw Rickman play the poignant, yet amusing role of a recently deceased musician who suddenly reappears in his girlfriend's life as a ghost. In a performance very different to the other dark and brooding roles that dominated his career, Rickman's portrayal of Jamie is quietly comical and heartfelt. His acting in this film lead to his first ever BAFTA nomination, as well as a Best Actor win at The Evening Standard British Film Awards. Watch him serenade co-star Juliet Stevenson in the video below.
Words by Anneka Honeyball
Michael Collins
Michael Collins is definitely a historical biopic that's worth watching which contains a highly underrated performance by the great Alan Rickman. Directed by Neil Jordon, the film stars Liam Neeson as Collins, the Irish revolutionary who was assassinated in the Irish Civil War. Rickman co-stared as Eamon de Velera, another revolutionary figure of Irish history. Both figures are shown at the beginning with a clear notion of freeing Ireland from British colonial rule during the 1916 Easter Rising. They eventually became divided after Collins signed the Anglo-Irish Treaty of 1921 which resulted in the Irish Civil War due to a fraction of the country (Northern Ireland) belonging to the English.
I always found Rickman's performance one of the strongest aspects of this film. Although there are some historical alterations, Rickman carries a great and vicious portrayal of de Velera who remained resilient under British occupation and was willing to die for the cause. His performance of de Velera also reinforces the sense of not only Irish nationalism and the eventual formation of the militaristic Irish Republican Army but also the notion of Irish identity and how it will never exist until the Irish are completely free from the chains of the British. In my view, Rickman's performance in this deserves as much praise as his more known films such as Die Hard and the Harry Potter series. It's a great starting point for anyone who wants to see just how versatile he was as an actor and for me, is one of the many reasons why he'll be missed.
Words by Sean McDonnell
Galaxy Quest
This is the truest of homage and parody, a bitingly clever, loving, and truly funny film about Star Trek. Every performance in it is damn fine, actors stealing scenes from each other and themselves. Alan Rickman is no exception, sending himself up, but more importantly, sending the trope of a Shakespearian actor "slumming" it on screen sailing downriver.
His Alexander Dane is bitter, slimy, kind of lame, and a blast to watch. Rickman has a reputation for being one of the kindest and most generous men working in the industry, and Dane is the exact opposite of that when we meet him. Through the charisma and genius comic timing of Rickman, as well as his fathoms-deep well for conjuring humanity into all his characters (even the unlikeable strains of our breed), Dane stands out in a film full of stand-outs. It's worth noting as well, that he delivers the film's hallmark line, with all the Shakespearean passion he could bring it. For Rickman: By Grabthar's hammer, by the suns of Worvan, you shall be avenged.
Words by George Seabrook
Perfume: The Story of a Murderer 
Perfume: The Story of a Murderer is a 2006 German fantasy thriller film directed by Tom Tykwer and starring Ben Whishaw, Alan Rickman, Rachel Hurd-Wood, and Dustin Hoffman. Tykwer, with Johnny Klimek and Reinhold Heil, also composed the music. The screenplay by Tykwer, Andrew Birkin, and Bernd Eichinger is based on Patrick Süskind's 1985 novel Perfume. Set in 18th century France, the film tells the story of Jean-Baptiste Grenouille (Whishaw), an olfactory genius, and his homicidal quest for the perfect scent.
Alan Rickman was Tykwer's first choice to play Richis and the role was not offered to anyone else. Rickman took on the role of Antoine Richis, the second-consul and the richest man in Grasse, who attempts to find the murderer, Ben Whishaw, and protect his daughter for the same fate as the other murdered virgins. As always Rickman's heartfelt performances captures your attention and truly brings this 18th century period film to life.
Words by Natalie Fordham
Love Actually
Love Actually is a timeless, modern holiday classic that will be remembered for Colin Firth's proposal to his maid, the blossoming romance between Hugh Grant and Martine McCutcheon, and the cue card scene between Andrew Lincoln and Keira Knightly, to name but a few. But the character that intrigued me the most was Harry, the managing director of a design agency, played by Rickman. He frustrated us with the way he was stupidly tempted into an affair with his secretary, Mia, which we now know was a full-on affair thanks to script editor Emma Freud, choosing to go behind the back of his wife Karen, played by the ever-endearing Emma Thompson.
However many will agree that the highlight of Harry's subplot within Love Actually was the department store scene with Rowan Atkinson's overly-keen and relaxed shop assistant. The vacant look of confusion as Atkinson adds more and more accessories to the gift wrapping, plus the growing frustration towards the shop assistant ("No! No bloody holly!") results in the scene being one of the most awkwardly funny moments of the picture.
Words by Will Hodgetts