The Dunwells are the band from Yorkshire who go their big break in Memphis, landing a record deal, with their music being likened to big names from 'early Killers' material to Elbow. Ahead of their forthcoming album Light Up The Sky, to be released on February 26th 2016, frontman Joe Dunwell spoke to Carly-May Kavanagh about getting into music, celebrity culture and cakes with their faces on.

People have been describing your music as a rockier Mumford And Sons, early Killers, with songwriting tendencies of Elbow. Do you agree? Are they inspirations for you?
It's hard to pigeon hole yourself, but yeah I'd definitely agree. Especially Elbow is an inspiration musically, but also Damian Rice, Glen Hansard, Coldplay. They're just relentless, they inspired me to, you know, wake up and keep going. If someone likes what we do then that's great but I think I'm past worrying – well, I get nervous about new songs, but if someone's going to dislike it that won't stop me from enjoying it. The songs I write are mainly personal experiences and just about the want to achieve in life, to have patience in what I do. 'Hey Now', from the upcoming album, has the words 'I've been ready for a while and it's been a long time coming' and that's exactly it, we've been waiting for this.
What can fans except from the album?
It has kinda an epic feel to it, there are some massively big points but also points where you can sit and breathe and listen. It sounds corny but there's a real sense of England in the record, like it definitely reflects where we recorded it.
What can you tell me about the recording process?
In terms of producers, Steve Harris is definitely always going to be our first choice – he's just the nicest guy, the best producer, he's been a turning point in what we do soundwise. And as well, working with writers who have worked with artists like Sia, Haim… to be honest when we started, we just naturally had a folky vibe to our music, but I guess we just wanted to be a bit more UK friendly. But recording, it was boiling hot in America when we were there, and then to record in England in the rain… but it's all been ace, really ace. Being in America you find out how big the world is, and recording the album, to be honest the newest and first albums are polar opposites, changing sounds, changing vibes, definitely a bit of the cold in this one.
How did you get into music?
To be honest I've just always known I wanted to do it. I picked up a guitar at 16 and I've never had another goal in life… I just want to aim as high as I possibly can and try to get there, it's not a case of selling out a 100 person place and then being like, 'yeah I've made it'. You haven't 'made it' until you stop, I think.
How did the band come about?
My brother David just started writing songs and mucking about on the local scene. We ended up writing a few songs together, and it was all really really natural, like our best friends joined us, I'd gone to Leeds College of Music with Adam and it was all just like, 'yeah I know a drummer who's ace, I know this guy who's a great musician'. It was just a natural process, which I think is the best way to do things.
What do you think about online music sharing and its effect on the music industry?
I think it's just the world we live in, I discover so much new music on things like Spotify, and if I really like them I go out and buy their CDs, I think it's an ace way to find new musicians and spread music to other people, before you had to be a really dedicated music lover to find a lot of new music and now it's just so much easier.
What are your rehearsals generally like? Do you have a set time each week in which you practice or are rehearsals more spontaneous?
We try and meet up weekly even if it's just for a few beers, just to make music for a few hours, for an evening, order in some pizza, spend time together.
What has been the highlight of your careers so far?
Honestly just being able to write music that I play in front of a growing fanbase who sing it back to us, there's no better feeling than being on stage with that happening playing with your best mates. And we're really lucky to have such an ace group of people who listen to our music, they really care like I had my 21st at a show and a fan turned up with individual buns, cakes with our faces on them and a huge 'happy birthday' one but she even got my big black hair on there. When you get fans that really care it means a lot. And they've turned up with Yorkshire Tea and biscuits before in America because of tweets we sent out, missing home comforts. I think the highlight though is this record, we just can't wait to get it out there now. And playing live, definitely a highlight, of course we get nervous about playing brand new songs but we love playing live, it's ace.
Have you ever had to deal with negative publicity or pushy media?
Oh every day, I've had people walking up to us and saying it to our faces that they don't like what we're doing and that hurts more than reading a comment on social media. People go to more effort to say they don't like it than people who do like it, but you just have to do what you love and kind of not really care about people's opinions if they don't like it.
How do you feel about celebrity culture? Would you define yourselves as famous, andwhat about the problems that come with that label?
I definitely shy away from it. At the end of the day nobody is better than anybody else, we do what we do and if people like it then thanks, people sometimes look at us like they're expecting something from us but we're people. We have the same emotions, we get shy when we get shy, nervous before going on stage, angry when things make us angry. We're just people.
Unfortunately, somehow the call cut out for both of us, but I did manage to get in one more vital question over Twitter…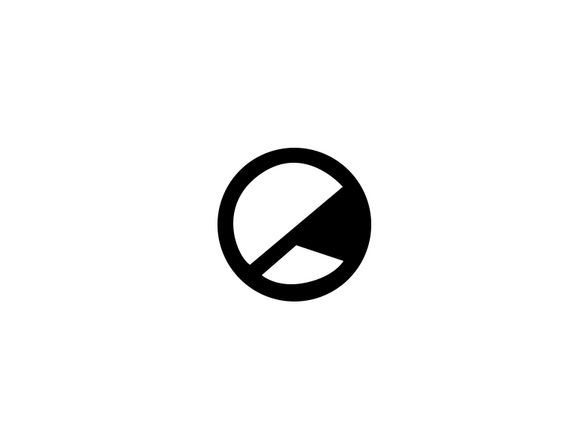 Good answer. The Dunwells are on tour after the launch of Light Up The Sky in February; details and tickets are available here.