British rock export Enter Shikari nowadays need no introduction – with four albums and an ever growing list of festival performances under their belt, the four-piece are one of the biggest names rising in rock. I gave Rou Reynolds, lead vocalist and multi-instrumentalist, a call to talk about their upcoming arena tour, their latest album being remixed by Hospital Records, past and present inspirations, and politics.
Back in February you played shows at venues such as the Roundhouse and now next February you'll be playing arena shows in venues like Alexandria Palace and the Motorpoint Arena. How does that feel for the band as a whole?
It's incredibly surreal, I mean, they're the biggest headline shows we've ever done. And to be still growing, I suppose, at this stage after being a band for twelve years is amazing. It's been a brilliant period. We're just really excited about putting everything we can into the production, really stepping it up and making sure we fill those rooms on every level possible.
You've earned a reputation as a live band in intimate venues. What has the band done in terms of the stage production to suit the needs of arena venues? At Download this year the lighting and the production was really out of this world and suited how the band headlined the second stage. Will you continue using this stage production for the Mindsweep tour?
Thank you man, I appreciate that. Yeah, it's a weird one. We think of ourselves, at least in terms of our mind-set, as a punk band, so we're very comfortable. We'll always live for those small shows where the audience is practically the same as the band, it's incomprehensible. One thing that we want to try and do when we're playing big shows and festivals is to make sure that the energy stays, regardless of how many times you have to multiply it in terms of the size. We've just started planning stuff over the last few weeks and it's just so exciting. The rope lighting which was the main backdrop, if you like, of the festival tours and Download; that's still going to be there. It's going to be slightly different and much bigger; without giving too much away. There's gonna be all sorts of stuff going on.
We're also doing it in quadraphonic sound, which is basically surround sound. We saw Roger Waters from Pink Floyd a good few years ago at Coachella. That's the only time I saw it done and it literally blew me away. Without trying to get too prog rock on everyone there, that's our plan basically. It's gonna become really quite different from the average Shikari show. It's quite a spectacle, we're really excited about it, but one thing we definitely didn't want to do is the classic thing that every band seems to do that comes from a rock background that goes into a bigger venue with some flames and CO2 cannons, maybe a video screen.
Sort of like a Rammstein level of entertainment?
[Laughs] Yeah! Yeah, still that stuff makes me cringe. The flames, c'mon, really? If you're Rammstein or, I don't know, fuckin' Metallica or something, yeah, fair enough. I think we're much more interested in new forms of technology and different ways of having production instead of just the classic old school stuff.
Yeah and obviously you still want to go for that hardcore sense of a show with people really just letting it rip.
Yes, absolutely! Regardless of how big the venue or the stage we play at, we still try and go on stage with the same mind-set. We'll definitely put everything we've got into it.   
You'll be supported by Modestep, another great band, on certain dates during the European 2016 tour. I was just wondering if you guys have met them before considering you've both played similar festivals such as Reading and Leeds. If so, what are they like?
We've played quite a few festivals with them over the years actually and they all seem like really nice dudes. Rory [Enter Shikari's lead guitarist] is pretty close with their guitarist. Unfortunately they're only doing the German shows and I think our show in Italy but we'll enjoy our time with them, they're a great band!
It must feel great that after all these years as a band, you still have a loyal and devoted fan base that has continually supported you these past 12 years. Besides been known as a live band, do you feel your fans help define who Enter Shikari are?
Yeah, there's definitely that two way channeling. It's difficult because in some sense there's that whole outlook. Oscar Wilde probably put it best and he said that a true artist takes no notice of his audience, he ignores his audience, y'know? A first that sounds really harsh but there's definitely some truth there because one thing we've never done is try and be anything. As in, trying to live up to expectations in terms of what our audience expects from us musically. I think as soon as that happens, you're trying to please a certain group and a certain desire from your audience. It just becomes immediately dishonest and that's one thing you can be sure your audience doesn't want, they want music that's a hundred percent honest and a hundred percent you. And if they don't like it, fair enough, they'll go elsewhere. I think that's what everyone wants, it's just a base form of respect really. But yeah, I think there's one side of me that sort of feels that the music we make has always been incredibly personal. But, as you said, in terms of shaping the band as a whole, not just the music, I think the audience is just as important, especially for the live shows.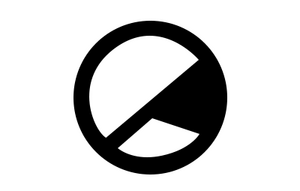 We feed off the energy that the audience give us, I'm sure it works vice versa as well. That's something that's so important for us. I relish the days when the venues were small enough that I could literally speak to everyone that was at the venue before playing the show. I'd have a conversation with everyone at the merch table or whatever. I miss that, and I think with social media you can kind of get that but nothing compares to speaking to people that enjoy your music face to face, feeling that physical connection really. It's something that we'll always try to do, whether it's making sure we don't do paid meet and greets and all that ridiculous bullshit. It's really important to make sure that the people realise that Enter Shikari is very much the same as the people who are into the music as much as us really.
So you definitely don't want to go for that U2 stadium rock level of famous?
Yeah! [Laughs] No, I don't think that would ever be a worry with us. It's only cause my dad is actually our tour manager and he'd give us a right good slap. He's more punk than we are, he's an old school punk. So he wouldn't have any sort of pretentiousness at all.
The Mindsweep is an incredible record and in my mind has similarities with A Flash Flood of Colour in terms of lyricism. You said at the 2014 Reading Festival that Anaesthetist is about the anger of the NHS being privatised under our current government. What other events inspired you to create this record?
I guess it's not so much events, it's more of a building of emotion, whether it's a few events that culminate in a song or whether it's just something which has been under your skin for a year or so and you want to get it out in an artistic form. One song, There's A Price On Your Head, is all about the ridiculousness of class, basically, and our class system. It takes a lot of inspiration from George Orwell who used to reply to the question when he was asked about his background. They're asking him what class was his parents and things like that. And he would say he was 'Upper middle lower class' [Laughs] Just sort of a nonsensical statement to throw back in their faces. That's basically where the lyrics come from, just a frustration, we're seeing it now with another aspect of the Tory government is that berating and just treating the lower classes really harshly. Whether it's taking away benefits for people who are disabled or whether it's taking away funding for arts projects and youth culture and things like that. Most of the songs are like that, it's a frustration which builds and then you sort of bottle it up and it out pours.
The Mindsweep: Hospitalised was released last Friday, how's the reception from the fans and how did this collaboration with artists from Hospital Records come about?
We had a brief contact with them. High Contrast did a remix of our track Wall off Common Dreads and just being such big fans basically of not just drum and bass in general but of Hospital Records. We've always wanted to do something more substantial with them, like a proper body of work. Because The Mindsweep is musically such a diverse album, we felt like it could be re-imagined and repackaged as one entity. Instead of being a normal remix album, actually getting one label and using their roster to remix every track I think was the right thing to do and Hospital is just a broad church. It's all drum and bass but the only brawl is you have to run the tempo of around a hundred and seventy to a hundred and eighty beats per minute. But apart from that, there's so many different sounds and different vibes from the producers and artists that they here. They just felt like the right label to use and remix the album whilst still keeping that diversity that the original had. We went to them with that idea and it all worked out really nicely.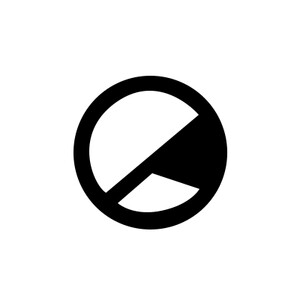 A load of their DJs, especially their younger producers turned out to be massive fans of us which we didn't even realise. There's people like Keeno and Etherwood who I've been listening to for a few years and it turns out they've been doing the same. That was really a pleasant surprise and it just made it more real, more honest, and there was that sort of mutual respect there. Then we've got, who I would say are complete drum and bass legends like London Elektricity, S.P.Y., Danny Byrd. These are producers that I've been listening to for eight years if you go back really when I was DJing and collecting vinyl.
It's really surreal and amazing to have them all abroad. They're all really into it, it's great!
What was the music that inspired you guys when you first formed in comparison to music which inspires you currently? From listening to the band over the years, it feels more and more eclectic as time goes by.
Well, in those early days, The Prodigy were the first dance outfit that I was introduced to by my uncle. Then I was bought up in the Punk Hardcore scene, very DIY with a nice community; with lots of ska bands as well. There's a real mixture there and then obviously being on the outskirts of London, from about 2006 onwards, we had the pleasure of watching Dubstep grow from its very early stages. There's all sorts of things in the first album and then Common Dreads as well, which was slightly more dance and electronic in terms of the vibe. Nowadays, it's just got broader as well, as we've gone on we've got more confidence to include various other influences that we perhaps wouldn't have even dared to venture into with the first two albums. I studied a lot of classical music during my only year at uni, but I've always been a fan.
Any advice for up and coming bands?
It depends what they're trying to achieve. A lot of the time that question is asked slightly differently for anyone that wants to be successful in music. Then you get into how you define success – a lot of the time I end up sarcastically giving the answer of, "Well, make homogenised, repetitive, soulless music. Don't say anything with your lyrics. Make as mind numbing lyrics as possible. Take every bit of advertising and product placement you like and get all the money you can". You see where I'm going with that. It is tough. If you want to be an independent artist then it's incredibly tough. All I can reiterate is what we did which was take every chance you get, you never know who's watching in the crowd. That old cliché of playing every show like it's your last, it's very easy to say and extremely hard to do. I still can't do it and I've been doing this for twelve years.
I would say as well, often when you're getting into music, you can just want to pretty much copy your favourite bands. I think it's worth maybe laying low for a bit and finding your sound first. That means you've got to come outside your comfort zone and not just listening to the type of music you're used to listening to but searching else ware and finding inspiration else ware. You can make something that perhaps, you'll be able to carve out your little stake in the musical spectrum and make a name for yourself. It's all easier said than done, it's incredibly hard. There's a huge amount of luck involved, certainly for us. I've seen so many bands come and go who I would consider far better musicians than us.
Ambush Reality is your own independent label here in the UK; have you ever had any difficulty in the past in terms of promotion, especially considering how powerful major labels can be when promoting their artists such as product placement as you said?
It's two different worlds really. We're really lucky to have been on the same independent for most of our career. So we have our own label, Ambush Reality, and then we have all the distribution going to PIAS, which is Play It Again Sam Records, who are just full of people who get it, y'know? It's a true independent label with people who come from the same musical mind-set as you are. We've been really lucky. We had our one stint with a major for Common Dreads, luckily we avoided all the scare stories that we heard so much about, we got quite lucky. We signed with a label with people there who we felt understood what we were trying to do and we didn't sign our copyrights away or anything like that. So we had a special deal and still felt independent. There's just so much bureaucracy involved and there was always that feeling that they were trying to nudge into the mainstream and bringing up ideas like product placement, advertising and venue revenue. It was always the language which felt just wrong. I know it can always sound a bit pompous when you have an artist who's like "No! The music is our form!" and "I want to try and live outside capitalism". It's a very difficult situation but I think there's a balance you can create. You can keep your music, your integrity and the initial purpose that you had at the beginning. You don't have to lose that, it's something we've tried to live by.
I think that's a really good way of showing your integrity and principle as an artist. Your lyrics have that sense of leaning towards a critique of capitalism, but I agree with what you're saying in that the reality is, capitalism isn't obviously going to go away but the least we can do is try and speak about potential flaws.
Yeah, absolutely! We've been given this pedestal whether we like it or not so I'm not going to sing about girls on dance floors or try to glorify greed. A lot of pop music nowadays is incredibly narcissistic, for me that's not even where pop music comes from in its roots. It's Dylan, it's Lennon, it's Marley; that's real music and that's something we're trying to keep in touch with.