The deep house garage duo Jacob Manson and Adam Englefield – who you may know as Blonde – are rising stars. Recently producing tracks featuring vocals from Karen Harding to Glee actor Alex Newell, the Bristol boys are winding up a debut North American tour before shortly starting one in the UK, that'll take them from Glasgow to Oxford. The Edge caught up with Jacob to talk beginnings and futures, plus what he thinks of Southampton.
​One of the first questions our readers at The Edge want to know is, how did you two meet?
We actually met online; Adam runs a YouTube channel called Eton Messy and I submitted some of my music which he then posted on the channel. We got talking and decided to start making music together, just sending things over the internet at first. We eventually ended up meeting in a pub in Bristol around christmas time. At that point we already had our first five songs written so it's a good thing we got on!
Do you two both undertake different roles in the creative process? How are your individual talents split to make a record?

We're both heavily involved in the writing process and will often work with a vocalist in the studio when we're working on original music for the forthcoming album. I tend to do a bit more of the technical mix and sound design elements (the nerdy parts) but otherwise it's a very evenly split process.
You're relatively new to the music scene; when did you realise that it was what you wanted to pursue?
We've both been making music for most of our lives. I grew up playing in bands since a very early age and I have always written songs and performed live, as has Adam. Both of us started DJing when we were at university about five years ago and have been playing shows as Blonde for around three years. I think both of us always knew we wanted to make music for a living but when you're growing up that just doesn't seem realistic. It's pretty crazy to think that this is our job now.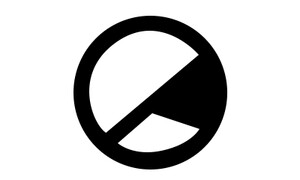 Born and bred in the eclectic city that is Bristol, how would you say growing up there has influenced your deep house aesthetic?

Bristol has never really had a loyalty to one specific genre. As a city it's particularly accepting of new kinds of music and fusions of different genres. I think that aspect of Bristol inspired our earlier tracks which fused RnB with garage and house elements, however it's not a city with a specifically house music tradition.
Your sound has been described as deep house meets UK garage, would you agree with that? Who would you say are your musical influences?

I think that's a fair description, there's definitely some RnB influences in there too though. We both grew up in the 90s/00s so have a pretty big soft spot for a lot of the commercial RnB from that era: Brandy, Destiny's Child, Usher, etcetera. Another big influence would have to be early 00s UK dance music; we've definitely taken a lot of inspiration from the likes of Fatboy Slim, The Chemical Brothers and Basement Jaxx.
Is there anyone that you both aspire to work with?
We'd both love to collaborate with some of those classic American RnB stars, someone like Usher would be a bit of a lifegoal achieved.
Your music has always been premiered and promoted via your soundcloud page. How important has social media been in the rise of your success?
Social media has definitely played a key part in getting our music out there. Platforms like soundcloud have been really useful for us because they allow people to share music organically and discover new artists.
​As a duo, you have often been compared to the likes of Disclosure and Rudimental. How do you set yourself apart from the other contenders in your genre?

I think everyone has to have their own sound really. There are a lot of people making pop and RnB infused house records with quite blatant vocal samples at the moment but a good song is a good song. As long as you write good songs you will stand out.
Anticipations are rising for the release of your new album, what can you tell us about it? Any stellar collaboration we can look out for?
We have quite a few collaborations with up and coming artists but one or two big surprises which we are really excited about. One in particular who was a bit of an icon when we were growing up so we can't wait for that one to come out.
You last appeared in Southampton in January, how did it compare to your other tour visits? Do you have any plans to come back?

Southampton was awesome, Switch is super cool and we've heard it's recently had a refurb so we would be very keen to see that! Hopefully we'll be back soon!