In the short history of what we call modern music, we have already had the great privilege to hear, love and be forever influenced by some overwhelmingly talented musicians; many of whom have proudly left their marks on music itself. This Black History Month, we pay tribute to those artists of colour whose timeless melodies have irrevocably changed the music scene; now, and for forever.
Bob Marley
Bob Marley has the most recognisable reggae voice of all-time. His Rastafarian beliefs lead him to creating spiritual and powerful lyrics with inspirational messages that resinated with fans the world over. His songs are still used today as uplifting anthems to improve the spirits and moods of millions of people. He started out with The Wailers who were formed in 1963, before disbanding over a decade later in 1974. After the group disbanded, Marley pursued a solo career that peaked with the release of Exodus in 1977, which established him worldwide and lead to his status of being one of the world's best-selling artists of all time, with sales of more than 75 million records. Marley remains as one of the most influential musicians and songwriters of all-time and has been idolised by many of the world's current biggest stars.
R. Kelly
Robert Sylvester Kelly, better known by his first initial and surname, is one of the most recognisable names in the music industry. He was arguably the face of the R&B genre throughout the Nineties and early Noughties, with Billboard naming him as the most successful R&B/Hip-Hop artist of all-time, releasing tracks and records that are still just as popular today as they were when they were first released. Singles such as 'Ignition (Remix)', 'Bump 'N' Grind' and 'I Believe I Can Fly' have been used as inspiration for many artists who have carried the genre forward to the present day. Some of the world's biggest artists of today have openly admitted to R. Kelly being one of their biggest influences, with the likes of Chris Brown, Trey Songz, Justin Timberlake and Bruno Mars saying just that. His influence is just as relevant today as it was back during his heyday, and that won't be slowing down anytime soon.
Stevie Wonder
Arguably one of the most influential men of all-time, let alone musicians, Stevie Wonder has overcome obstacles in the industry that very few have ever had to encounter. His iconic voice, coupled with his instrumental talents have lead him to creating some of the greatest tracks ever to be produced.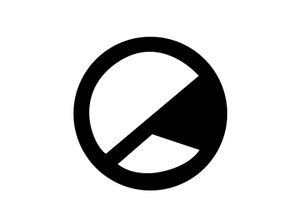 Wonder's songs are notoriously hard to sing due to his unique sound and vocal capabilities. His talents
have resulted in him winning an unprecedented 25 Grammy Awards, the most ever awarded to a solo artist. Adding to his list of accomplishments, Wonder has has also won an Academy Award for Best Song, becoming the first Motown artist and second African-American to do so, and has been inducted into both the Rock and Roll and Songwriters halls of fame, as well as being awarded the Polar Music Prize. He will no doubt go down as one of the greatest artists of all-time.
Jimi Hendrix
Although his mainstream career spanned only four years, Jimi Hendrix is widely regarded as one of the most influential electric guitarists in the history of popular music, and one of the most celebrated musicians of the 20th Century. The Rock and Roll Hall of Fame describes him as "arguably the greatest instrumentalist in the history of rock music". Moving to England in late 1966, after being discovered by Linda Keith, within months Hendrix had earned three UK top ten hits with the Jimi Hendrix Experience: 'Hey Joe', 'Purple Haze', and 'The Wind Cries Mary'. He achieved fame in the US after his performance at the Monterey Pop Festival in 1967, and in 1968 his third and final studio album, Electric Ladyland, reached number one in the US; it was Hendrix's most commercially successful release and his first and only number one album. Despite only ever having a single number one album Hendrix is still widely regarded as one of the most prolific musicians of all time and arguably one of the best guitarists of the 20th century.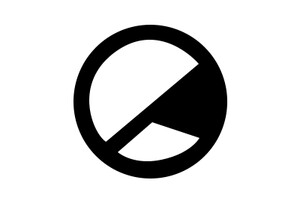 Whitney Houston
The American singer was also an actress, producer, and model. In 2009, Guinness World Records cited her as the most awarded female act of all-time. Houston is one of pop music's best-selling music artists, with an estimated 200 million records sold worldwide. She released six studio albums, one holiday album and three movie soundtrack albums, all of which have diamond, multi-platinum, platinum or gold certification. Houston's crossover appeal on the popular music charts, as well as her prominence on MTV, starting with her video for 'How Will I Know', influenced several African American female artists who have followed in her footsteps. She has one of the most iconic voices of all-time, with her most well-known track 'I Will Always Love You', from the film The Bodyguard, being a track all young female singers attempt to replicate at one point or another.
Aretha Franklin
Franklin began her career singing gospel at her father's, minister C.L. Franklin, church as a child. Following her signing to Atlantic Records in 1967, Franklin achieved commercial acclaim and success with songs such as 'Respect', '(You Make Me Feel Like) A Natural Woman' and 'Think'. These hits and more helped her to gain the title 'The Queen of Soul' by the end of the 60s. Franklin eventually recorded a total of 112 charted singles on Billboard, including 77 Hot 100 entries, 17 top ten pop singles, 100 R&B entries and twenty number-one R&B singles, becoming the most charted female artist in the chart's history. Franklin has won a total of 18 Grammy Awards and is one of the best-selling female artists of all time, having sold over 75 million records worldwide. She is understandably still cited by many current artists as a massive inspiration.