It's been half a decade since James Franco and Anne Hathaway were paired as Oscar hosts, providing comedians (and anyone with a Twitter account) with ample material for years to come. As if in reaction to the widespread criticism that 2011 telecast received, the two-host model has been done away with ever since, as Billy Crystal, Seth MacFarlane, Ellen DeGeneres, and Neil Patrick Harris have shepherded the four most recent ceremonies.
However, we are due for a return to the duo model, as Oscars co-producer David Hill has told Entertainment Weekly that there will be two individuals at the helm this year. "There will be multiple hosts for sure — there will be two," Hill said.
So, this would seem to indicate Hill (and co-producer Reginald Hudlin) already know who this pair will be, which means, it's time to try and predict who they might have already secured!
Tina Fey and Amy Poehler
No list of potential Oscar duos would be complete without Amy and Tina. Their presenting at The Golden Globes has been stellar, walking the line between truly entertaining and yet not holding back their criticism of the industry. Both are engaging presenters who have the experience to manage the long telecast, and they are sure to provide memorable moments. A female duo would be a breath of fresh air, and Amy and Tina are fantastic comedians. And most importantly, they have established chemistry and complimentary personalities, which is important given the disasters of Oscars past (ahem Franco and Hathaway).
Ricky Gervais and Stephen Merchant
The creators of two of the funniest television shows ever, The Office and Extras, Gervais and Merchant are a powerhouse duo not to be underestimated. While the two have been working on solo projects for the last couple of years, there is no doubt that they are at their best when they are together. Anyone who has listened to their XFM show and podcasts know that the two men can do witty conversation well, and Gervais's polarising stint as host of the Golden Globes revived what was a flagging telecast. The two complement each other well, have a fantastic chemistry, and you know if the two of them are together they are going to drag Karl Pilkington in in some way. And who doesn't want to see the dour Mancunian on the Oscars stage, giving us his brand of bizarre social commentary?
Words by Rebecca James
Chris Pratt and Aubrey Plaza
In my eyes, Chris Pratt and Aubrey Plaza are the dream pairing to host next year's Oscar ceremony. We've already seen how amazing their chemistry is in the (already) much-missed US sitcom, Parks and Recreation, in which they played a hopeless young couple. Now, imagine seeing that effortlessly charismatic conjoining of characters again – but this time on the Academy stage.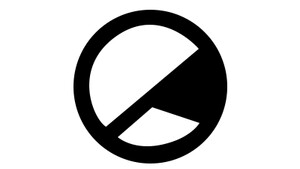 Given that he is now a very much in-demand movie star, who is both adorkable and hunky in equal measure, Pratt would be perfect at cracking jokes and charming his fellow film-makers (and the audience at home) with an affable grin and his own Star Lord-esque flair. Meanwhile, Plaza would prove a delightful antithesis to Pratt's happy-go-lucky appeal – by drolly calling out the glitzy Hollywood guests on their many faux pas', and all whilst dishing out that hardcore deadpan glare that she does so well.
Sure, this is a vision in which the two actors are very much in their 'Andy and April' guises, but doesn't every good Oscar host have a few gimmicks up their sleeves? I mean, Ellen DeGeneres dressed up as a fairy in 2014! Just one segment (perhaps in the category for Best Music?) wherein Pratt suddenly starts singing about Lil' Sebastian or 'The Pit' would be AMAZING.
So if the Academy has any sense, not only will they recognise more POC and female filmmakers in their most prestigious nominations (as they surely have a responsibility to), but they will also pick this pair – should schedules permit- as 2016's hosts.
Words by Anneka Honeyball
Mel Gierdroyc and Sue Perkins
Awards shows are often – and rightfully – criticised due to their bias, potential corruption and all around general heartlessness. When pieces of art such as Beasts of The Southern Wilds, The Social Network or even simply your personal favourites are snubbed for the award bait of the year, one could find themself predisposed to a little melancholy about the whole affair. The Oscars, then, need a little bit of home and love mixing back into them. I propose Mel and Sue.

The American Baking Competition fell flat because it lacked the thoroughly British wit and charm that brims/bubbles over in our own Bake Off. There is no high-octane drama and grand prize pot with five zeros behind it. Instead there's a comforting feeling of camaraderie, and the warmth of a good bake well done (and an oven). So much of the show's beloved tone can be attributed to its hosts – Sue Perkins and Mel Giedroyc. The double act bounce lines off one another in a quick back and forth in a way that makes the viewer feel like they are in on the joke and a part of a big family. Gone would be cruel gags at the expense of audience members, in would be cheeky double entendres and eager attempts to help any potential on-stage gaffes.

Charming and lighthearted with a pinch of smutty innuendo, Mel and Sue could provide an entirely different and certainly more wholesome take on the world's most famous awards show.
Words by Millie Cassidy
Jimmy Fallon and Justin Timberlake
One's the King of Late Night and the other is the King of Pop. Best of friends proven time and time again during Timberlake's appearances on Fallon's show as well as both starring on comedy-sketch show Saturday Night Live. These two are the perfect pairing to host the 2016 Oscars.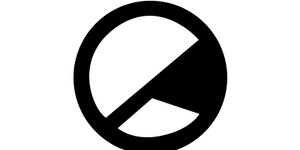 If you want a duo that has perfect comic timing, can sing phenomenally well and can dance the night away, then look no further. Not only do they both  have previous hosting experience, with Timberlake hosting the ESPYs in 2008 and Fallon hosting the Emmys in 2010 along with his own nightly chat show, but they also have the right amount of charisma and star-power to pull off the show. 
This likeable duo would really make the three-hour long ceremony fly with their great chemistry and easy-going attitude. They would make the awards feel relaxed and fun rather than the awkward bore-fest of previous years
Words by Georgia Simpson

Channing Tatum and Jonah Hill
Everyone's favourite buddy-cop-duo would bring a barrel of laughs to the Academy Awards should they be the ones chosen to present the next ceremony. The stars of 21 and 22 Jump Street have a genuine friendship off screen that would enhance their chemistry on the stage of the Kodak Theatre, something the last presenting duo severely lacked. Add in the fact that Tatum is a very talented dancer, it would mean that extra dimensions could be added to their performance outside of the standard comedy sketches.
However, the comedy would be of the highest order, particularly considering Hill's passion for writing comedic television shows and screenplays, on top of his own ability as being one of the best comedic actors of his generation. Throw in the fact that they both have countless Hollywood A-List friends who they could quite easily pull in for cameo appearances, the combination of Tatum and Hill at the Oscars would be a spectacle I'd certainly stay up to watch!
Words by Will Hodgetts 
While we're excited for the a new hosting duo this was on of the highlights from last years' host Neil Patrick Harris.