May is the busiest month in the academic year, so naturally Netflix are preparing to bombard us with a slew of great new releases. Amidst your attempts to revise and pen essays, the streaming service will be bringing back a number of beloved original series as well as loads of classic films to distract you during the Bank Holiday. Here at The Edge, we've selected just ten of the most exciting releases this month.
Chicken Run – 1st May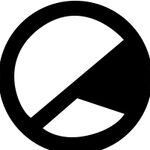 Did a dissertation or deadline distract you from your Easter celebrations? Reclaim some of that Easter cheer with the wonderful Aardman classic, Chicken Run. Featuring the vocal talents of Mel Gibson, Julia Sawalha and Miranda Richardson, this animated comedy is essentially The Great Escape with chickens, as a rowdy American con-rooster finds himself leading a bunch of flightless hens in their attempt to escape the wrath of Mrs. Tweedy and her swanky pie machine. It's clucking good fun.
The Virgin Suicides – 1st May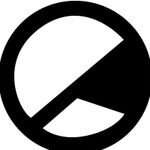 Bank Holiday Monday sees a slew of films added to the streaming service, including Trance, Slumdog Millionaire, The Descent, Philomena, Crash, Sense and Sensibility and The Iron Lady. But great as those films are, The Virgin Suicides is an absolute must see. Directed by Sofia Coppola and based on the novel by Jeffrey Eugenides, the film tells the tale of five teenage sisters who are sheltered by their parents in a middle class Detroit suburb. Evocative, yet subtle, the film stars Kirsten Dunst, Josh Hartnett, James Woods and Kathleen Turner.
Sense8: Season 2 – 5th May
Sense8 was one of Netflix's first big drama successes, but we've been waiting ages for Season 2! Though proceedings were kicked off with a Christmas special late last year, the fun really begins now, as ten new episodes drop into the laps of binge-watchers for all to enjoy. The unique show premise sees eight strangers from across the world connected by a psychic link. By Season 2, the Sensates are finally together, but face peril from the Whispers, a group that are determined to wipe them out. Doona Bae, Jamie Clayton and Freema Agyeman star.
It's Always Sunny in Philadelphia: Season 12 – 12th May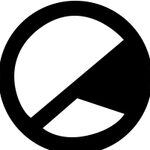 Black comedy It's Always Sunny in Philadelphia has been renewed for a thirteenth and fourteenth season, which will tie it for the longest running sitcom in American history. But looking at the presence, and the twelfth season debuts on Netflix this May. Keeping with its quirky style of comedy, the season opener is a musical episode where the entire cast turns black. They then have to avoid police officers who believe they've committed a crime. Hmm, sounds… political.
Master of None: Season 2 – 12th May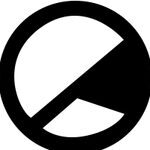 It feels like eons since Aziz Ansari debuted Master of None to critical acclaim. The Parks & Rec legend created and stars in this hidden gem of a comedy, which follows the various mishaps in the life of Dev (Ansari) and his friends in New York City. The last season saw his troubled yet heartwarming romance with the equally quirky Rachel (Noël Wells) come to an end, but is it for good? Season 2 picks up as Dev explores Europe with mate Arnold (Eric Wareheim), but don't worry, he'll be drawn back to the Big Apple before the long.
Unbreakable Kimmy Schmidt: Season 3 – 19th May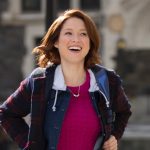 The show with the infectiously catchy feminist theme song is back for a third season. Unbreakable Kimmy Schmidt: Season 3 sees Kimmy entering the world of college – with hilarious results. Meanwhile, Titus seeks to exact some vengeance on his cheating boyfriend (Lemonade-style) and Lillian copes with a break-up. Starring Ellie Kemper, Tituss Burgess, Carol Kane and Jane Krakowski, this light-hearted comedy series is perfect for those much-needed revision breaks!
The Cabin in the Woods – 25th May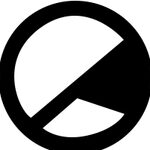 Drew Goddard's satirical horror-comedy, The Cabin in The Woods, is making a welcome return to the Netflix vaults. Co-written and produced by Goddard's frequent collaborator Joss Whedon, the film follows a group of college students who after retreating to a remote forest cabin, become victim to backwoods zombies and the wider plotting of a mysterious cult. Starring Chris Hemsworth, Kristen Connolly and Sigourney Weaver, this superbly self-aware slasher flick is a great watch for fans of the genre.
War Machine – 26th May
Brad Pitt stars in Netflix's latest original film, War Machine. Written and directed by David Michod, this pitch-black satire follows charismatic four-star General Stanley McChrystal, who leaps in to command NATO forces in Afghanistan, only to be taken down by a journalist's no-holds-barred exposé. Part reality, part savage parody, this Netflix original also stars Tilda Swinton, Sir Ben Kingsley, Anthony Michael Hall, Will Poulter, Emory Cohen and Scoot McNairy.
House of Cards: Season 5 – 30th May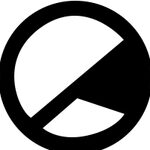 "Did you think I'd forgotten you? Perhaps you hoped I had." Everybody's favourite Machiavellian politician, Frank Underwood, is back in the much-anticipated fifth season of House of Cards. The show picks up from Season 4′s quietly game-changing finale and follows Frank and Claire as they continue to safeguard their power in the White House. Starring Kevin Spacey and Robin Wright, this is one show that you don't want to fall behind on.
Cruel Intentions – 31st May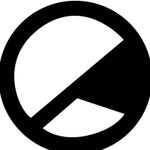 1999 romantic teen drama, Cruel Intentions finishes up a chock-a-block month of releases. Starring Reese Witherspoon, Sarah Michelle Gellar, Ryan Philippe and Selma Blair, the film is a modern, American adaptation of Les Liasions Dangereuses, set among a group of wealthy teenagers attending high school in New York City. A wager between two superficial step-siblings results in seduction, betrayal and tragedy. A cult classic for those with an acquired taste, Cruel Intentions is well worth a watch.