Fargo Season 1 had absolutely no right to be as good as it was. But then Fargo Season 2 was so much better than we could have ever anticipated. So does it even need to be said that Season 3, set to debut on April 19th, is easily one of the most anticipated TV returns of the year?!
Based off of the 1996 Coen brothers film of the same name, Fargo combines elements of dark comedy, crime and Nordic noir, creating a show full of engrossing characters, sharp dialogue and a disturbing form of charisma. Season 1 told the 2006 story of Lester Nygaard (Martin Freeman), an insurance salesman wrapped up with the mysterious and murderous Lorne Malvo (Billy Bob Thornton). Season 2 took us back to 1979, where a normal couple (Kirsten Dunst and Jesse Plemons) cover up their accidental killing of a powerful gangster at the centre of a crime syndicate. Linking the two series are father-daughter Sheriffs, Lou Solverson (Patrick Wilson) in 1979, and Molly Solverson (Allison Tolman) in 2006.
So what does Season 3 hold for the show? Here's the official synopsis: "Set in 2010, the third instalment of Fargo centers on Emmit and his younger brother Ray Stussy (both played Ewan McGregor). Emmit, the Parking Lot King of Minnesota, sees himself as an American success story, whereas Ray is more of a cautionary tale. Forever living in his more successful brother's shadow, Ray is a balding and pot-bellied parole officer with a huge chip on his shoulder about the hand he's been dealt – and he blames his brother. Their sibling rivalry follows a twisted path that begins with petty theft but soon leads to murder, mobsters and cut-throat competitive bridge."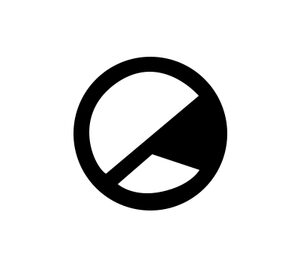 Other cast include Carrie Coon as Sheriff Gloria Burgle, a newly divorced mother; Mary Elizabeth Winstead as Nikki Swango, a crafty and alluring parolee and Ray's girlfriend; and David Thewlis as V.M. Vargas, a mysterious loner who partners with Emmit. Scoot McNairy and Thomas Mann have also signed on in recurring roles. It's an eclectic combination of seasoned film and TV actors, similar to the previous seasons, and it should hopefully prove to be just as enthralling to watch.
Since Season 2 wrapped up at the tail end of 2015, showrunner Noah Hawley has had time to expand his already fantastic resume; in 2016, his excellent novel Before the Fall was released, a book that showed Hawley is just as good at managing multiple storylines and characters on paper as he is on-screen. Earlier this year his newest TV creation Legion debuted to critical acclaim. Hawley is a man going from strength to strength, and thus our hopes are high for his third Fargo outing. Two fantastic seasons under Hawley's belt and an intriguing cast in the foxhole with him, Fargo Season 3 looks set to be one of the year's finest shows.
Fargo returns to Channel 4 on April 19th.