Easter is here and if dissertations, essays and revision are getting down, we have just the solution. As always, The Edge has compiled ten of the best releases coming to Netflix UK this month. April's releases include a number of original and returning series, as well as some great films. This ain't no April Fools, we promise.
RuPaul's Drag Race: Season 9 – 1st April
Gentlemen, start your engines. Everybody's favourite reality series is back in a big way. UK fans of RuPaul's Drag Race have been waiting impatiently for Season 8 to appear on Netflix and the streaming service have come back big, bringing not only Season 8 to our screens, but also Season 9 – every Saturday, just a day after the US broadcast! 12 new Queens are on the scene to show Mama Ru that they have the charisma, uniqueness, nerve and talent to be the next Drag Superstar. Can I get an amen up in here??
Look Who's Talking – 1st April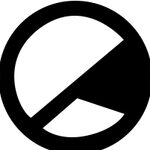 Joining the Netflix vaults of comedy classics this month is Look Who's Talking – Amy Heckerling's 1989 romantic comedy about a baby voiced by Bruce Willis. Yes, really. Starring Kirstie Alley and John Travolta, the film follows little Mikey as he documents life and his Mom's love life from his unique perspective as an embryo, a baby and then a toddler. Despite the bizarre premise, this is an entertaining film that is sure to start your Easter holidays right.
iZombie: Season 3 – 5th April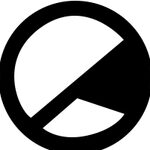 Quirky comedy-horror iZombie returns for its third season this month. This ingenious show follows zombified medical student Liv (Rose McIver) who lives off the brains of corpses at a hospital mortuary, and gains psychic abilities as a result, able to flashback into the lives of who she eats. She also gains some of their characteristics for a short time. This engaging binge-watch will have you hooked in the dark days of the Easter holidays, when you're at a loss for what to do and should be revising.
The Get Down: Part Two – 7th April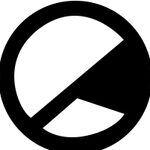 The Get Down earned itself glowing reviews when its first season arrived in August 2016, and its surely been an agonisingly long wait for fans to see the second half of the season. Finally, it's here, due to premiere on 7th April, with six brand new episodes to enjoy. Justice Smith leads the cast as Zeke Figuero, a smart and resourceful New York teen who's determined to break the music world. He's also set on winning over his unrequited love, the beautiful and talented singer Mylene (Herizen F. Guardiola).
Better Call Saul: Season 3 – 11th April
The Breaking Bad spin-off is making its own mark on the world as it returns for its third outing this April. Better Call Saul follows the adventures of its eponymous nefarious lawyer, Saul Goodman (Bob Odenkirk), who gets wrapped up in a criminal world six years before the events of the main series. He's joined this season by another Breaking Bad character, Gus Fring (Giancarlo Esposito), a fast food restaurant owner who uses his branch to distribute methamphetamine.
Magic Mike – 13th April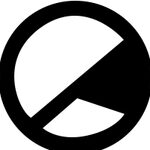 The Easter break can be boring at times, but don't fret. Netflix have a solution to capture your attention. That's right, Magic Mike is coming to the streaming service this month. Starring Channing Tatum, Matthew McConaughey and Alex Pettyfer, the film enters the world of male stripping. There's drugs and romance but let's be honest. The picture of Channing Tatum's abs says it all. Watch. Enjoy.
The Neon Demon – 15th April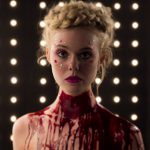 Nicolas Winding Refn's latest film is coming to the streaming service later this month. Starring Elle Fanning, The Neon Demon infiltrates the dark underbelly of the LA fashion scene, following an aspiring model as she faces jealousy and intense fascination from her peers. Described as a "vicious, indulgent" film by our reviewer, The Neon Demon is a dark, sultry watch that you won't be able to look away from.
Hot Girls Wanted: Turned On – 21st April
In 2015, Netflix released Hot Girls Wanted – a fascinating and not-so-subtly harrowing documentary that took a candid look at young women in the porn industry. While the film looked at how teenage girls found themselves getting into adult film-making, this follow-up series will scrutinise how six different women have been affected after joining the industry's numerous online exploits. This series is definitely NSFW, but if it's anything like the 2015 film, it will be an interesting watch.
Girlboss: Season 1 – 21st April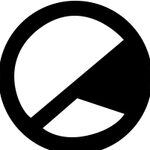 Yay, a brand new comedy – and a Netflix Original, too! Girlboss follows Sophia, an anarchist misfit played by Under the Dome star Britt Robertson, as she discovers a passion for fashion, and becomes an unlikely businesswoman in the process. However, she must learn to juggle life as her own boss. Charlize Theron serves as an executive producer on the project, alongside Sophie Amoruso, the fashion designer whose autobiography the series was conceptualised around.
The Magnificent Seven – 23rd April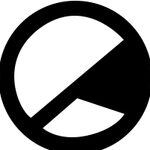 The streaming service is ending the month with a blockbuster treat in the form of The Magnificent Seven – Hollywood's latest reboot of a classic Western. Starring Denzel Washington, Chris Pratt and Ethan Hawke, the film follows a group of gunfighters who are hired to protect a small village from a group of marauding bandits. Directed by Antoine Fuqua, the film also stars Haley Bennett, Vincent D'Onofrio, Peter Saarsgard and Matt Bomer.