Dirt Rally certainly isn't a game for the faint-hearted and it makes no excuses for that. However the intense learning curve raises questions over player enjoyment, making its overall quality highly subjective.
Nearly twenty years after the release of Colin McRae Rally in 1998, Codemasters' long-running series has dug back to its roots in search for unparalleled authenticity.
Dirt Rally is the franchise's first foray into the current generation of consoles. The game was initially released on Steam last year, receiving constant updates and refinements in response to player feedback, all in preparation for its full release. The result is a well-polished but often frustrating experience.
As every single other review of the game has attested, Dirt Rally is very, very difficult. It prides itself on this fact (there's even a disclaimer at the start to brace the would-be racers for the oncoming onslaught). Rallying is no longer as popular as in the halcyon days when Colin McRae, Richard Burns and Carlos Sainz raced live on free-to-air TV (yes, really!) With this in mind, the sharp learning curve and simulator-like controls were a huge a risk on Codemasters' part and this likely offers some explanation for the occasionally low-fi interface and environments. It looks great, but not remarkably so.
The game commences by thrusting you straight into competition in a small, shiny red Mini. If, like me, your racing skills are a little rusty, then that Mini won't be staying shiny and red for long.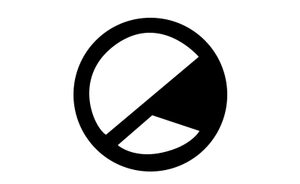 Having made it through the first few corners unscathed, I had confidence enough to start driving flat-out. This was a very poor decision. Shortly after, my car was left as crushed and mangled as my dreams of becoming a rallying great. The game forces you to drive with immense care and pay close attention to the words of your co-driver (who describes the upcoming corners) and once you've grasped this, the speed will follow. Admittedly, I'm still waiting on this pace but I'm sure I'll get there eventually.
Dirt Rally includes three different forms of motor-racing; straight rallying, rallycross and hill climb events. The rally takes place across several locations including Monte Carlo, Greece and Wales. Within each of these are a wealth of stages, which brings the total to 50 unique courses. In addition to this, there is an accurate rendering of the 20km Pikes Peak hill climb course and two rallycross circuits, which both have varying track layouts. Each stage is around 7km long (which equates to about 4-5 minutes of racing) and has its own unique challenges. The Greek gravel roads are edged by steep drops and the stages in Finland are lined with deep ditches. If you catch a wheel in one of these, it's a game of chance as to whether your car will continue unabated or be flung into a barrel roll. I find the latter occurs predominantly.
The damage modelling is well executed and evidences the game's impressive attention to detail. Whilst there are only 25 vehicles, which pales in comparison to rivals like Forza or Gran Turismo, they are all beautifully rendered, accurately based on real-world rally cars. Inside my Mini there were cable ties holding wires in place.
Obviously some players won't care about this, but the detail really is admirable. The vehicles are all very different in terms of handling, a fact that is as impressive as it is frustrating. I felt like I was getting quite good behind the wheel of my Mini but when I fired up an Audi Quattro, my gameplay experience was very different and I was back to spreading mangled metal across the Welsh countryside. Then again, I wouldn't have expected anything less from a game purporting itself to be a simulation.
This makes the rally driving experience a genuinely terrifying one. Speeding through night time stages, illuminated by little more than the lights at the front of your car (the first thing to smash when you career off into a tree) is nearly impossible at first. Adding to the difficulty is the fact that Codemasters have removed the rewind function (now commonplace in many racing games). Mistakes therefore count and when you only have thirty minutes to repair your car every two stages, completing a rally feels like a real achievement in itself. It's a reminder of how difficult videogames used to be. Nonetheless, Dirt Rally is not without its problems. The A.I difficulty makes rallycross events feel unbalanced; the opposition cars are able to accelerate far quicker at the start of races and gain an un-catchable lead. At present, it renders a significant chunk of the game borderline unplayable at first and it's something that Codemasters need to work on, simulation or otherwise.
Dirt Rally certainly isn't a game for the faint-hearted. It makes no excuse for that and rightly so. It looks amazing, handles realistically and has an abundance of content which is set to be complimented with future DLC. The intense learning curve makes it very hard work and my verdict is still out on the extent to which this infringes my enjoyment of the game. What is indisputable, is that Codemasters had bold ambitions for what they wanted their game to be. This gutsy bravado is plain to see with every punishingly tight hairpin corner and spontaneous puncture.
Dirt Rally is available on PC, Xbox One and Playstation 4.